Today, Akepa has a chat with one of the EU's leading firms that helps organisations understand and reduce their environmental impact, ClimatePartner. We get their side of the story on dealing with the CO2 that corporations blast into the sky – including controversial carbon offsets, and less questionable carbon reduction.
They've recently opened an office in Spain – and with the heatwaves and drought in the Mediterranean region, as well as upcoming elections, it's an opportune moment for a chat about climate action in the Iberian peninsula.
So let's find out more about it all from Borja Segura, Climate Partner's Sustainability Manager….
First thing, tell us a little more about ClimatePartner's mission…
ClimatePartner's mission can be summed up as being the partner that accompanies companies during the decarbonization process. There are many ways in which ClimatePartner collaborates with our clients during this process but it all usually starts with one piece of information: How much CO2 does our client release into the atmosphere? To answer this question, we put at our clients' disposal more than 16 years' experience in the market, with very diverse companies across a multitude of sectors.
There is a lot of controversy around carbon offsets at the moment. Do you think the criticism is fair?
I honestly believe that it is normal and positive to question the processes within the sector and climate projects (including offsetting) still play a very relevant role in all of this. Five years ago, offsetting was also done in the same way we do it now. What is the difference? Five years ago nobody cared about sustainability and now it is on everyone's lips, so I understand that everything is being questioned. That pressure, both on companies like ClimatePartner and on our clients and brands, generates an outcome – and that is to reinforce and improve processes. But one thing is certain, compensation can still be impactful as a reinforcement to the main strategy that companies should pursue: reduction.
Why is it so crucial that companies also reduce their emissions?
Compensating for emissions has an immediate impact but cannot match a company's commitment to reduce its emissions to align with current targets. It is only through the combination of both strategies that companies can turn into true agents of change and become the unique players that bring added value to their entire network. Establishing a medium- to long-term reduction plan, together with a commitment to remove or avoid emissions from minute zero through offset projects, is part of the corporate plan that I believe will help mitigate climate change.

And in line with this thinking, over the coming year our certifications will demand that companies reduce their carbon emissions as well as taking other measures.
Some schemes from brands like Verra, have been criticised for being ineffectual. How does ClimatePartner make sure that its projects make a real impact?
Regardless of events such as Verra's, ClimatePartner regularly audits projects in which it is involved, irrespective of the degree of involvement. In the Verra case you mention, ClimatePartner conducted an internal investigation, not only of our own projects but also extended the investigation to a few other projects in which we were co-participating with them. As was the case with the investigation that Verra also launched in parallel, ClimatePartner did not find any evidence that these allegations – made in a news article – were based on proven fact. That's not to say that projects are perfect. There's always room for improvement, of course, but also two sides to the story. But to emphasise again, the impact of projects is always best combined with efforts to reduce emissions, to complement that action.
In what ways does ClimatePartner differ from the competitors that are out there?
Transparency. No one offers the market such a transparent process. Anyone can access in-depth information on a product or service's climate strategy using our labels and IDs, which are linked to website pages specific to that company. The detail shown includes projects, total emissions, reduction measures, and more – no matter how big or small the company is.

The importance of what companies do lies not only in their commitment but also in communicating it in a way that responds to consumer demands – and motivates other companies to bring change. Transparency is the only method I can think of to combat greenwashing and engage companies to develop a climate strategy with guarantees.
What are a few of your favourite and most impactful climate action projects?
It is difficult to decide because they all have their distinct impacts, not only on the environment but also on the local communities either directly or indirectly, but I would choose the 2×1 projects that allow companies to obtain carbon credits through certified international projects and plant the same number of trees as tons of CO2 compensated locally. I would also mention the blue carbon projects we have through mangroves because of their efficiency in sequestering CO2. Finally, I would highlight all those that have a very strong social character, such as the efficient cookstove projects that involve many of the 17 SDGs.
What are some of the most exciting sustainable brands that you're following at the moment?
I have always had my fetish brands on environmental topics but that does not mean that they are the most advanced but rather the ones that best communicate how little or much they do. Companies can do a lot for each other and one of those things they can do is communicate to inspire others to start their climate strategy. It is difficult to say which is the most sustainable because I am not sure that I know all of the nuances in a transparent way, but I have always liked disruptive brands like Patagonia. There is a lot of cleverness in their campaigns and each one interprets it the way they want but launching a campaign encouraging consumers not to buy their products is a surefire way to make an impact, because people from all over the world are going to become curious and interested about what you do. That in turn, inspires change.
In the more local field, Heura is a plant-based meat company that I have followed almost since its inception because it has impacted the international scene to change the rules of the game – with the tagline of meat successors instead of alternatives. There are also many that were born with a noble purpose such as Auara, La Fageda, Circoolar. HolaLuz is a local company that has brought the concept of green energy closer to all consumers. I invite you to follow them. All of those are nudging people to rethink the classical way of consuming.

Sustainability can be a tricky concept to define. What's your definition?
Common sense and living in line with our possibilities and never above them. Sustainability is to be in harmony with our environment, whether we are a company or a consumer, and to act within the only limits that are inviolable, such as those of nature itself.
What do you think are some of the key upcoming trends that could impact climate action?
We have to see how we advance in achieving the climate objectives with the 2030 agenda and the 2050 NetZero, but to me an initiative that seems very interesting is the SBTi, because it proposes that companies reduce not based on what they can but based on what they owe – according to scientific evidence. In Spain we are at the gates of political elections. I would like to see a greater response on sustainability issues from governments but it is clear that as voters, sustainability must be a key driver of the decisions we make when choosing our representatives.
There's an unpredictable time ahead. But where do you think ClimatePartner could be this time next year?
In one year, the Spanish market has experienced a maturity that I would hardly have imagined when we landed in the country. Spain is going to become one of the world leaders in terms of sustainable initiatives and climate action strategies, partly because climate change is making itself felt so acutely in the peninsula and its effects will only be accentuated in the coming years. In a recent study published on November 22 to 12,000 consumers in the European Union, we saw that the Spanish reported the highest levels in terms of environmental sensitivity in all of Europe, above countries that are apparently more mature in this area, such as Germany, UK or Scandinavian countries.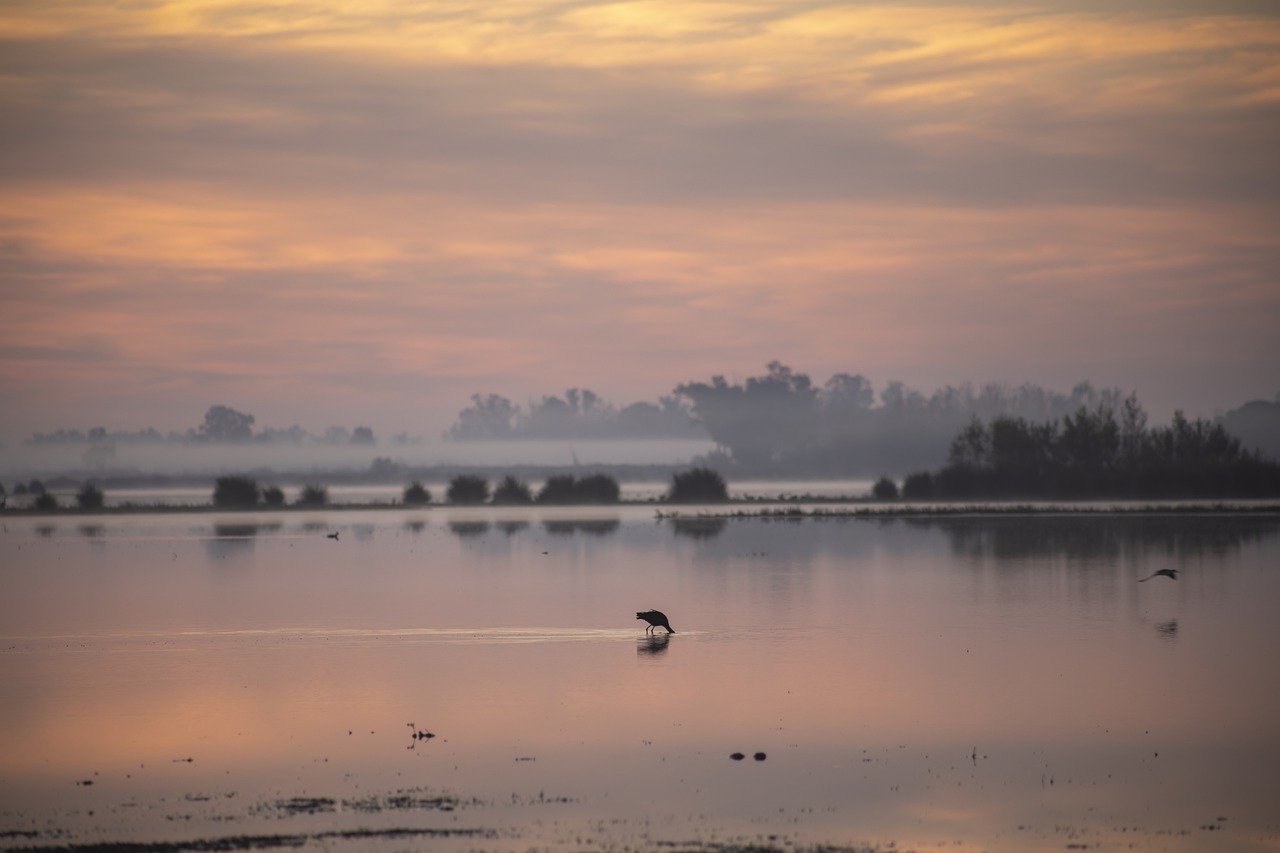 What does that translate into? An entire legal landscape with an ecosystem of companies that are choosing to respond to sustainability concerns. That is why I have no doubts about the important role that Spain will have to play in the climate context and ClimatePartner will be there to accompany companies on their path towards decarbonisation.
Looking for more detail? Visit ClimatePartner's website to learn more.