In our second interview of 2023, Akepa chats with Topiku: a brand from Indonesia that makes the 'the world's most sustainable hats'!

Where did the idea for Topiku come from?
The idea came from our founder, Monty Hasan. In 2014, he joined a recycling program that taught underserved communities how to make handicrafts – such as purses, laptop cases, and lanyards – using upcycled and recycled materials. Monty wanted to bring this same idea to headwear. He actually pitched the idea to the program organizers, but they turned him down, so he decided to make it happen on his own.
Recycling textiles is a relatively new process. What recycled materials do you use and how do you produce them?
We use a combination of recycled and upcycled materials to make our products. The recycled ones are aluminum metal and HDPE plastics.
The aluminum, which makes up the top button of our caps, comes from soda cans collected from landfills. These cans are collected, washed, flattened, and then button templates are punched out from the sheets.
The HDPE plastic is from recycled hard plastic objects – such as buckets and broom handles. These items are brought to the processing facility where they are shredded, washed, and cleaned of impurities. This input goes into a plastic-injection mold machine, which melts the plastic into a brim shape.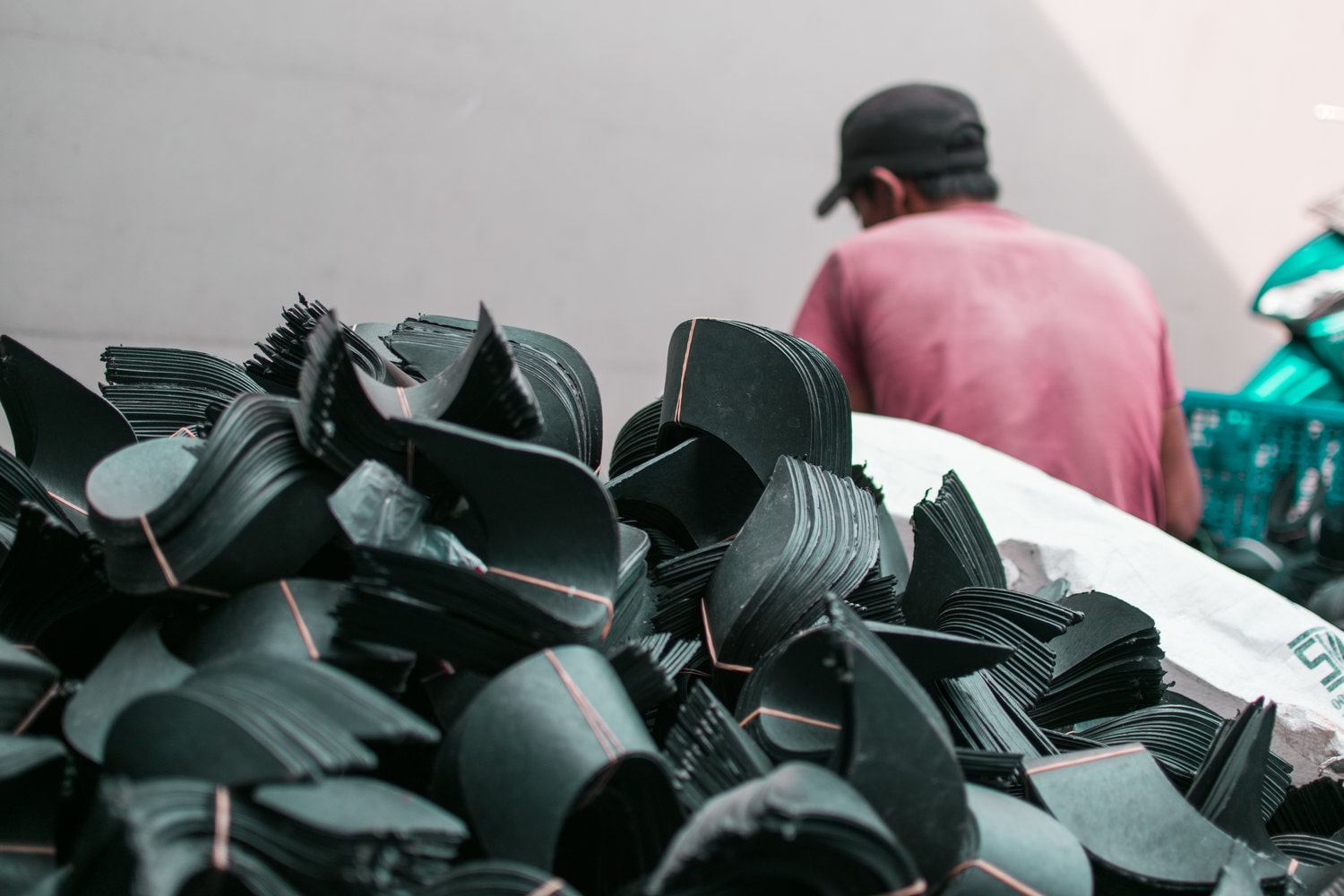 Biodiversity is higher up on the agenda since COP15. Is the biodiversity crisis something you consider in your business model?
We're motivated to help in any way that we can. Usually, this happens in the form of supporting environmental and animal preservation through third party certifications.
1 Percent for the Planet allows us to support all kinds of efforts ranging from reforestation to animal sanctuaries. Climate Neutral helps us monitor, measure, and offset our yearly CO2 emissions, through the use of carbon credits. Our yearly donations go to various causes including clean energy farms, sustainable solutions for developing communities, and materials-recovery facilities (MRFs).
We also engage directly with nonprofits, supporting them through donations and outfitting their teams with custom hats. There has been Sungai Watch: an organization in Bali dedicated to keeping trash out of the waterways and the ocean. Another was BOF (Borneo Orangutan Foundation), who work to preserve orangutans' habitat, protect them from poachers, rescue them from inhumane conditions, and provide sanctuaries for rehabilitation. Lastly, was the International Rhino Foundation (IRF).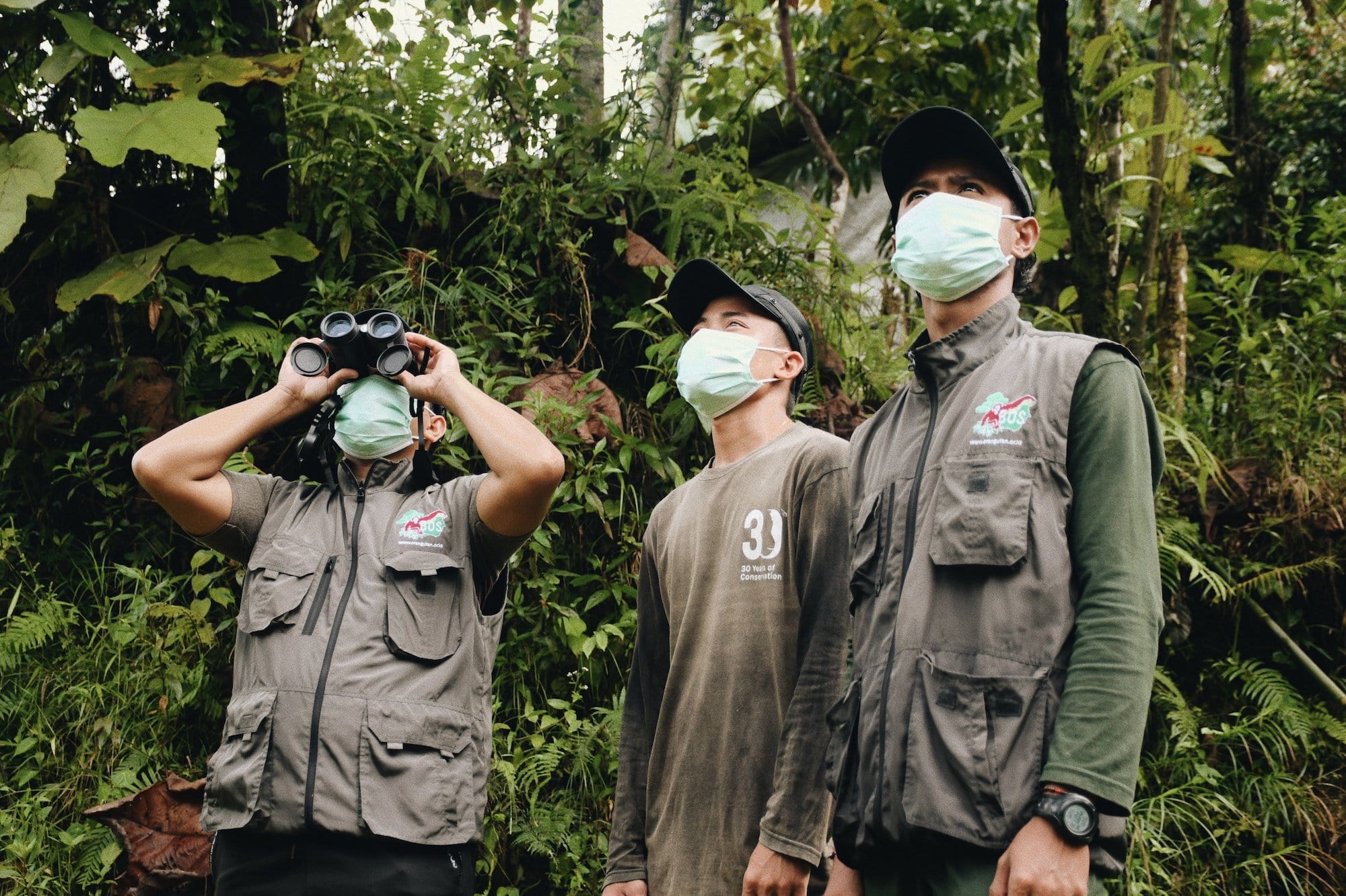 You have quite a few certifications and labels under your belt: B Corp, Climate Neutral, 1% For the Planet. How have these helped you in your mission?
These certifications are meaningful, because they not only quantify our efforts in being the world's most sustainable hat, but also show our clients and customers that we are fully honest and transparent in all aspects of our business.
In what ways does Topiku differ from the competitors that are out there?
The biggest difference is that we have provided the first ever Carbon Footprint Report for a hat. We looked around and could not find any other brand or company that discloses a carbon footprint report for the production of their hats.
By sharing this information with everyone, we stay true to our mission of complete transparency, and we wish to inspire other businesses to do the same. We believe in providing a carbon emission tag on a product, so that people know exactly how their purchase impacts the planet.
Sustainability can be a tricky concept to define. What's your definition?
Topiku's definition is the creation of a resilient society that can survive and thrive in the long-term – with an emphasis on community development. Sustainability is about longevity: for our products, the communities involved, and the environment around us.
Topiku invests a lot of resources into ensuring and improving its sustainability, offsetting carbon emissions, and more. Have these ever affected the company's financial sustainability? How do you go about putting the planet and people before profit?
As a business, of course we have to ensure that we have the profits to be financially stable. But, putting the planet and people first is also the reason behind the start of Topiku.
It's a misconception that corporate greed is the only way to run a successful business. We are looking to break this paradigm by being an example: a business that prioritizes the greater good can be successful in their own right. We are not the only ones who believe this, and we are very glad to join the ranks of other B Corporations around the world.
The climate change issue is only recently picking up in Indonesia. How do you educate the local market on the importance of sustainable consumption?
It's definitely a struggle here in Indonesia, but we've seen tremendous progress over the years about awareness and consumer responsibility. The issue is not a simple one, and it requires care and attention from all levels of society.
At Topiku, we do the best we can. This includes supporting local programs that provide waste management education for children. We helped fund the printing and distribution of a waste management education book for children in Bali with local organizations Youthtopia and Bye Bye Plastic Bags.
Making a truly impactful difference is a challenge, but individuals don't have to change the whole world. They can simply start with changing their world.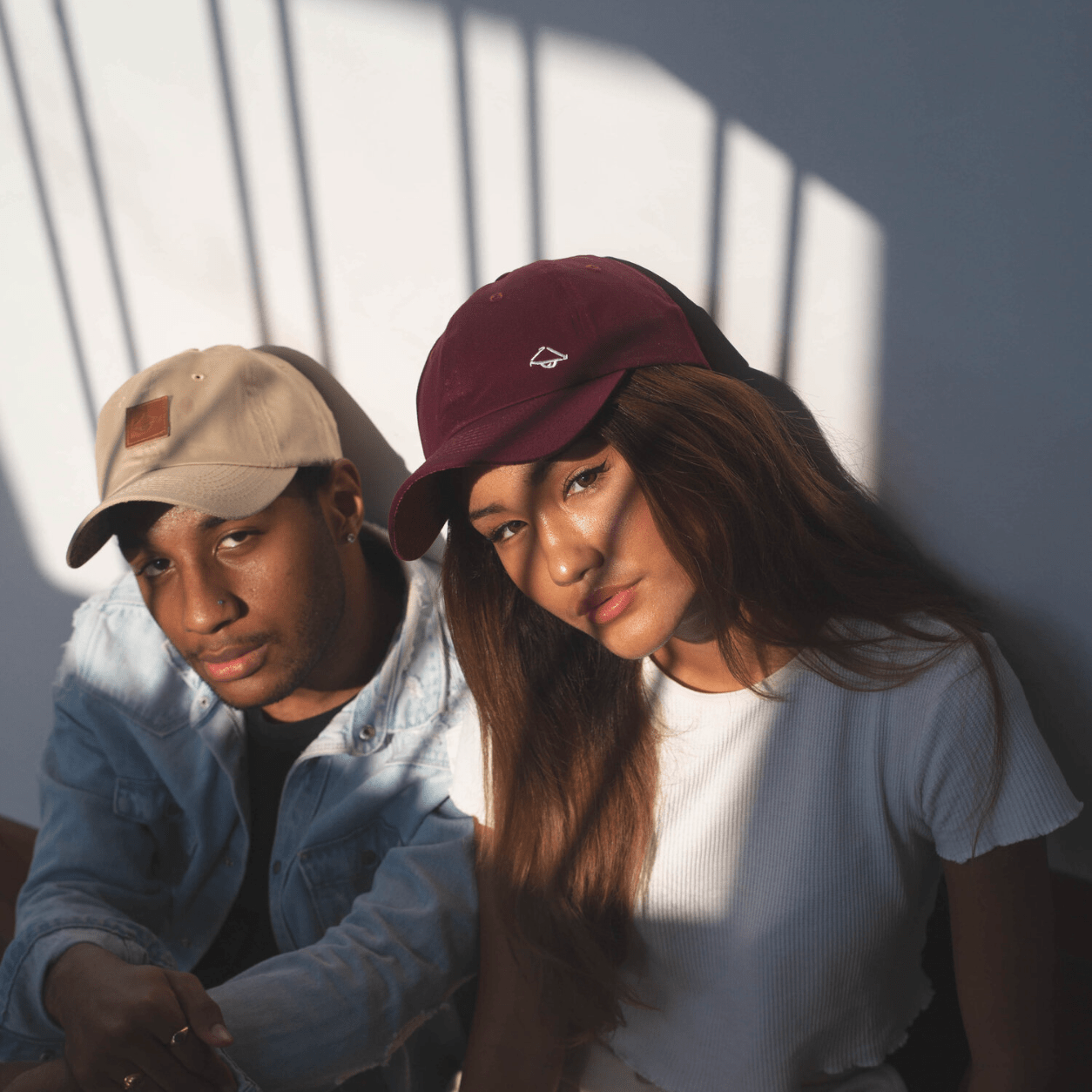 Topiku partners with many organizations in Bali, which is a very attractive island for visitors and entrepreneurs. What's the sustainability startup ecosystem like there?
Bali is one of the most eco-conscious economies in Indonesia. There is a lot of progress to be made, but you hear of new eco startups or new MRFs being developed all the time. The island is a great place to meet like-minded people doing incredible things related to sustainability.
In addition to being D2C, you also offer wholesale for businesses that want to produce a sustainable hat like yours. What factors do you consider before working with a client?
Approximately more than 90 percent of annual sales comes from custom hats for our B2B clients. To name a few, we've been lucky to have worked with Google, Qatar Airways, Cisco, and The Ellen Degeneres Show.
We don't necessarily vet our clients; anyone who comes to us looking to create value-added sustainable products is a positive thing.
Aside from fashion, what are some of the most exciting sustainable brands that you're following at the moment?
https://bamboou.com/ – an education enterprise that focuses on bamboo design and sustainable architecture
The global economy is forecast to remain slow over the next year, with people having less to spend. Do you think this could present any problems for sustainability's… sustainability?
Yes, it can have a negative effect on sustainability. Eco-friendly products from trusted brands are generally higher priced because a company provides real living wages, engages in ethical codes of conduct with suppliers, and uses premium materials.
If purchasing power decreases, people may become more price-sensitive and opt for cheaper products made by companies that don't necessarily put sustainability first. However, as sustainability becomes the more accepted norm, hopefully more businesses will come out with innovative solutions that keep their products competitive.
You've encountered some major milestones in the last six months – a partnership with the 2022 G20 Bali Summit, your B Corp Certification… Where do you see Topiku in a year's time?
It has been an amazing past 6 months, and we have no intention of slowing down anytime soon! We are constantly receiving new orders from incredible organizations all across the world, and we're excited to share more about collaborations in the future.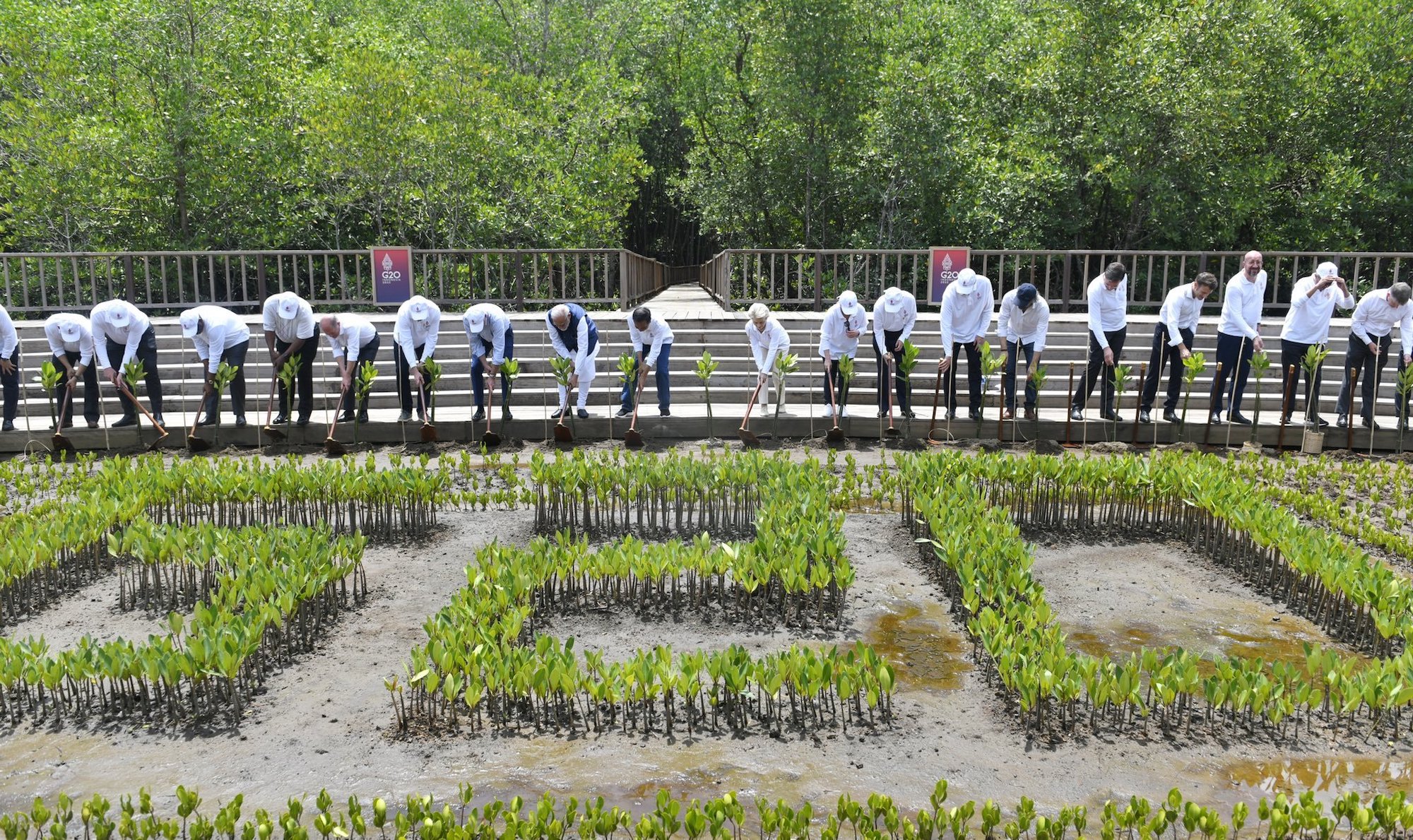 Like what you've heard so far? Visit Topiku's website to learn even more.