If you haven't yet heard of greenwashing, it's when a company or organization uses false marketing to persuade folk that their products, goals, or practices are green. If you're trying to be more sustainable by doing your part, then this is important to keep in mind when choosing to support a brand. There are many ways to tell when a brand is greenwashing. If this is something you struggle with, don't worry – it gets easier and much more natural over time.
It's important to mention that a company can be unsustainable but also not greenwash at the same time. For example, a fast fashion brand that doesn't mention anything about sustainability is still a company that doesn't greenwash, despite it not being a sustainable company. At least they are not being deceptive. At the same time, just because companies are B Corp certified or have other sustainable certifications, it doesn't mean that they are sublimely sustainable, or that they don't greenwash. It can be complicated!
We've posted about some brands that greenwash. But on a more optimistic note, here are 5 brands that DON'T greenwash and also are sustainable:
Patagonia: sustainable outdoor clothing and gear
Ben & Anna: organic, natural, vegan, and cruelty-free personal care
Lucy & Yak: ethical and sustainable clothing
Dr. Bronner's: socially and environmentally responsible soap, hair, and body care
Pela Case: compostable phone cases made from flax seeds
Disclaimer: This article is based on our research and on our perspective on sustainability in business. We understand that some folk may be more or less critical than us, and that sustainability and greenwashing are both complex topics that are in some ways subjective. To the best of our knowledge, the brands featured aren't greenwashing but we're always open to discussion. And we may update this article based on any new information that comes to light about any brand featured.
---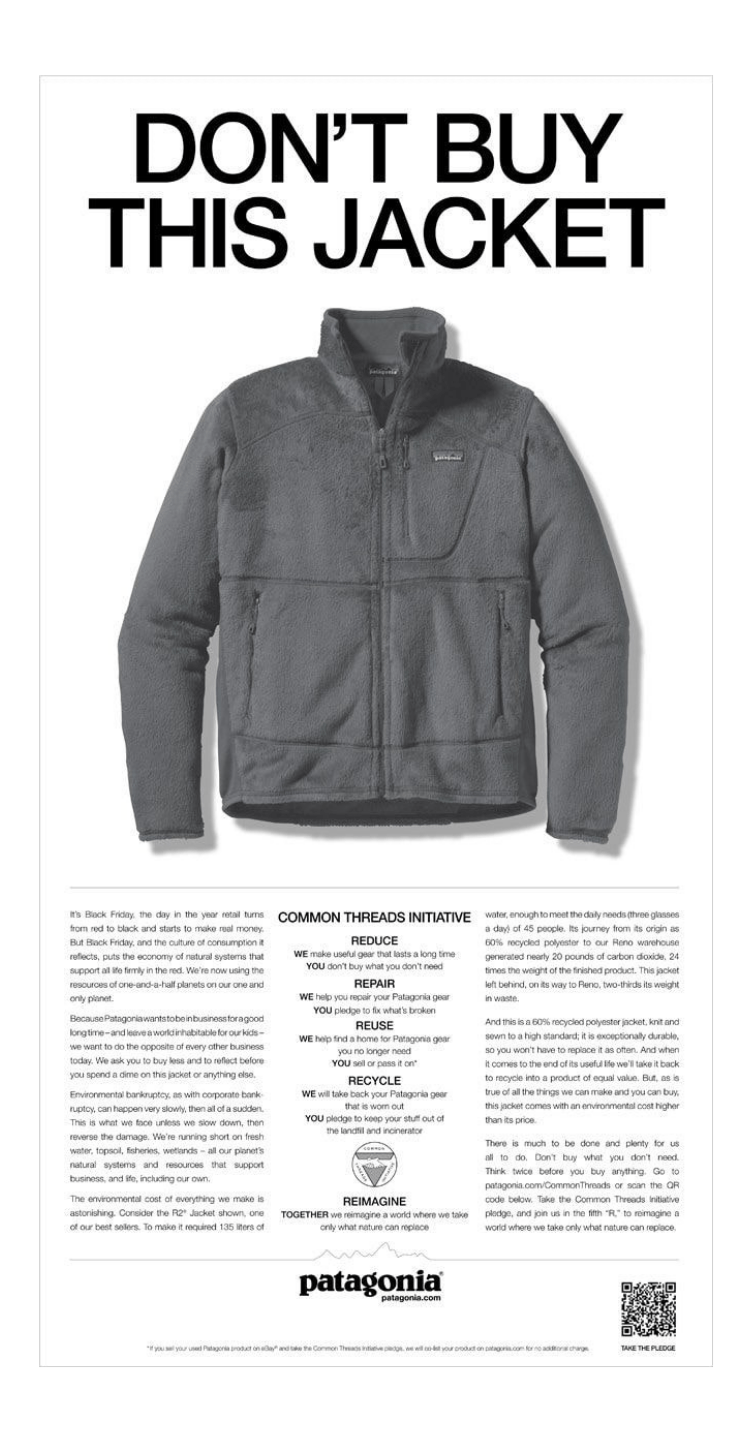 We're fans of Patagonia because instead of boasting about all their brilliant sustainability efforts as if it's enough, they acknowledge that it's not (accountability is one way to avoid greenwashing). They are modest in their marketing. A case in point is when they ran an ad for Black Friday telling buyers, "Don't Buy This Jacket", with the message of asking people to only buy what they need. In the ad, they disclosed the environmental cost of producing the jacket. Despite the ad not succeeding in what they told consumers to do – as the campaign resulted in more sales – they spread awareness and educated people. Patagonia is living proof that if you do good for the environment, it can do good for your business, too.
As you might guess, Patagonia is a brand that goes out of its way for sustainability. They don't do the bare minimum. They offer repair services to ensure your piece of clothing lasts as long as possible. They even do repair tours in different cities and countries where you can bring your gear and have it repaired for free. And for the people who want to take action but don't know how, Patagonia Action Works is a new platform they've started, connecting grassroots groups with individuals. I could go on and on about the efforts Patagonia makes.
Summary:
Activist brand with environmental priorities
Holds themselves accountable
Offers repair services
Started a platform 'Patagonia Action Works' to connect environmental organizations and individuals
Certifications: B Corp and Fair Trade
Ben & Anna is a small business run by a couple who struggled to find certain products that checked all their boxes. They wanted products that were vegan, cruelty-free, and contained natural ingredients (free of parabens and aluminum, for example). So they made their own! They try their best to package their products as sustainably as possible – plastic-free and low waste.
One reason to believe they are not greenwashing is by taking a look at their ingredients. They do not contain harmful chemicals or micro-plastics – just as they claim. Ben & Anna is a company that walks their talk and finds impactful solutions. They even created toothpaste that comes in a glass jar and deodorant that's packaged in paper – something I've never seen before.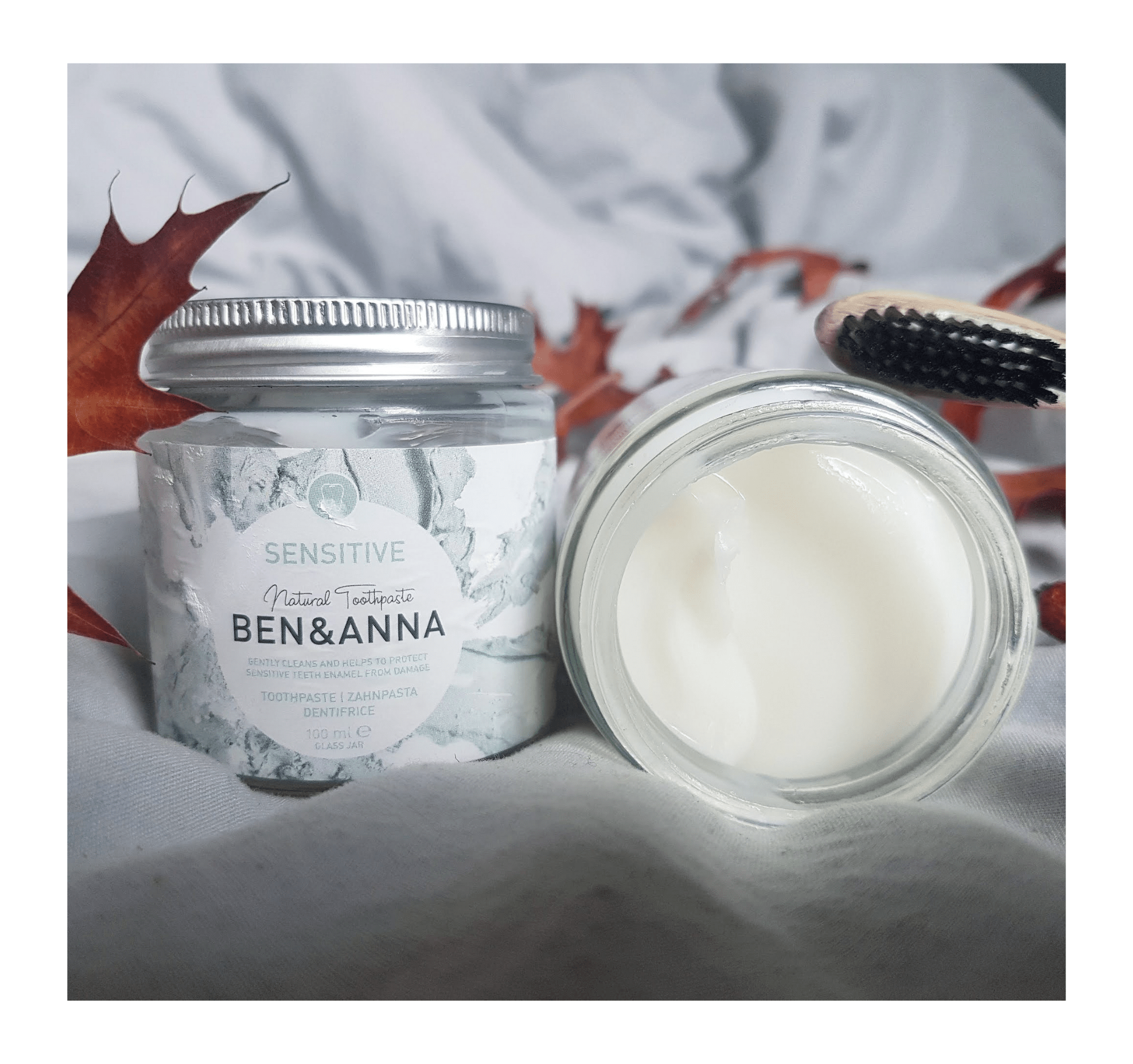 Summary:
Uses vegan, cruelty-free, organic, and natural ingredients (free from conventional ingredients like parabens, aluminum, phthalates)
Strong plastic-free and low waste efforts
Micro-plastic free
Certifications: NaTrue and Vegan Society
Lucy & Yak commit to sustainable and ethical practices, from the choice of their materials to the traceability and transparency of their supply chain. The materials they use are either recycled polyester, biodegradable SeaCell, or 100% GOTS-certified organic cotton. And on their website, they state all the factories they work with, including photos and stories of up to 50 garment workers from one factory. They are also honest while imperfect – they made a blog post about how they aren't a fast fashion brand nor a slow fashion brand, and they are fine with that.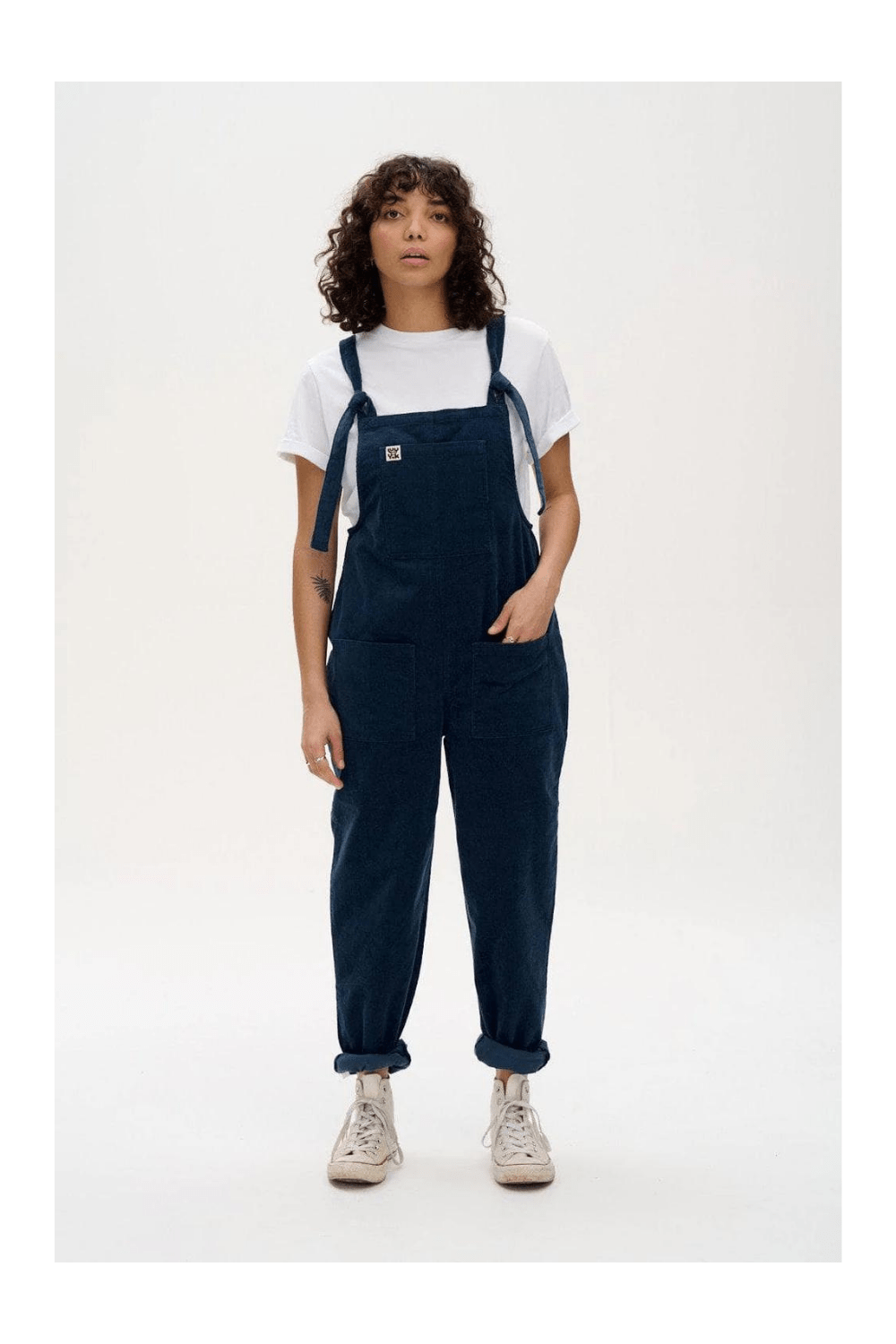 What convinces us they aren't greenwashing is that their actions match their words. What happens to the clothing that gets returned to conventional brands? Wasted. Not with Lucy & Yak! They resell returned clothing on DePop (a second hand clothing app). What's more, they sell any pieces with flaws or imperfections on their marketplace instead of throwing them out. Basically, this brand is absolutely amazing and you should go support them!
Summary:
Transparent within supply chain
Materials used are either recycled polyester, biodegradable seacell, or organic cotton
Defected and returned clothing don't go to waste
Certifications: GOTS organic cotton
Dr. Bronner's has been promoting organic, sustainable, and natural ingredients for as long as I can remember – long before sustainability was even trending! They are an activist brand, back from when the owner was out protesting while selling his peppermint castile soap on the side. This is one sign that they are not greenwashing – because they want to be sustainable, and not just to trick people into buying.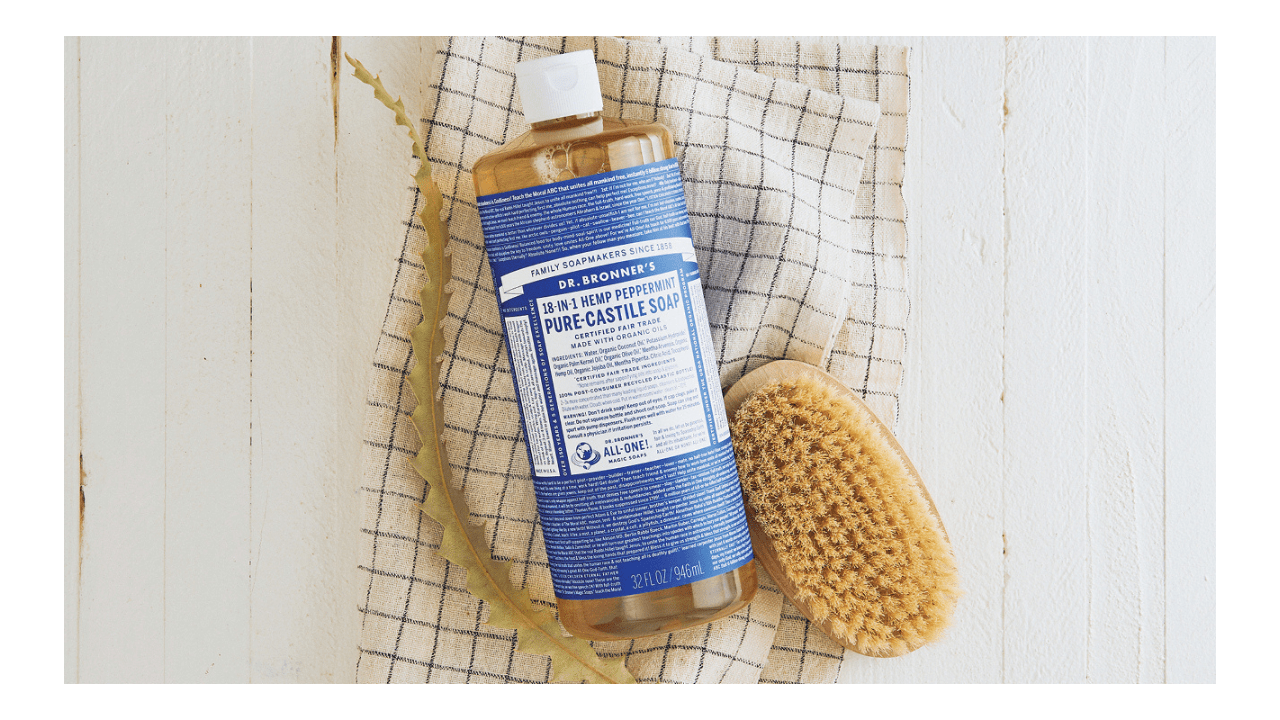 They check a lot of boxes because:
They describe themselves as a "family business" and seemingly care about their workers a lot.
75% of all their plastic packaging consists of 100% post-consumer recycled plastic (their paper wrapping is, too) and has been for longer than 10 years – they actually helped pioneer this practice over 15 years ago.
Their formulas are all organic, fair trade, often vegan, and do not contain synthetic preservatives.
Their transparency – just look at their soap bottles – it contains so much information that it might just stress you out. Same goes for their website – you can sit, browse, and read for days.
Summary:
Organic
Ethical working conditions and prices along supply chain
Promoted sustainability long before it was trendy
Majority of their plastic packaging consists of 100% post-consumer recycled plastic
Certifications: B Corp, USDA Organic, Oregon Tilth Certified Organic, Regenerative Organic Certified, Fair for Life, NSF, Leaping Bunny, and Vegan Action
Pela Case is a compostable phone case, made out of 45% plant-based material and 55% non-renewable resources. Their products have shown to break down in a backyard or industrial setting – unlike some other "compostable" phone case brands – and take roughly 6 months to fully decompose. And if you don't have access to either, you have the option to send it back to them – they'll properly compost it for you. You can even send them a conventional phone case which isn't theirs, and they'll either upcycle it into a new Pela product or recycle it. Pela may not be perfect, but they've done a good job at providing quite some information on their website to support their claims.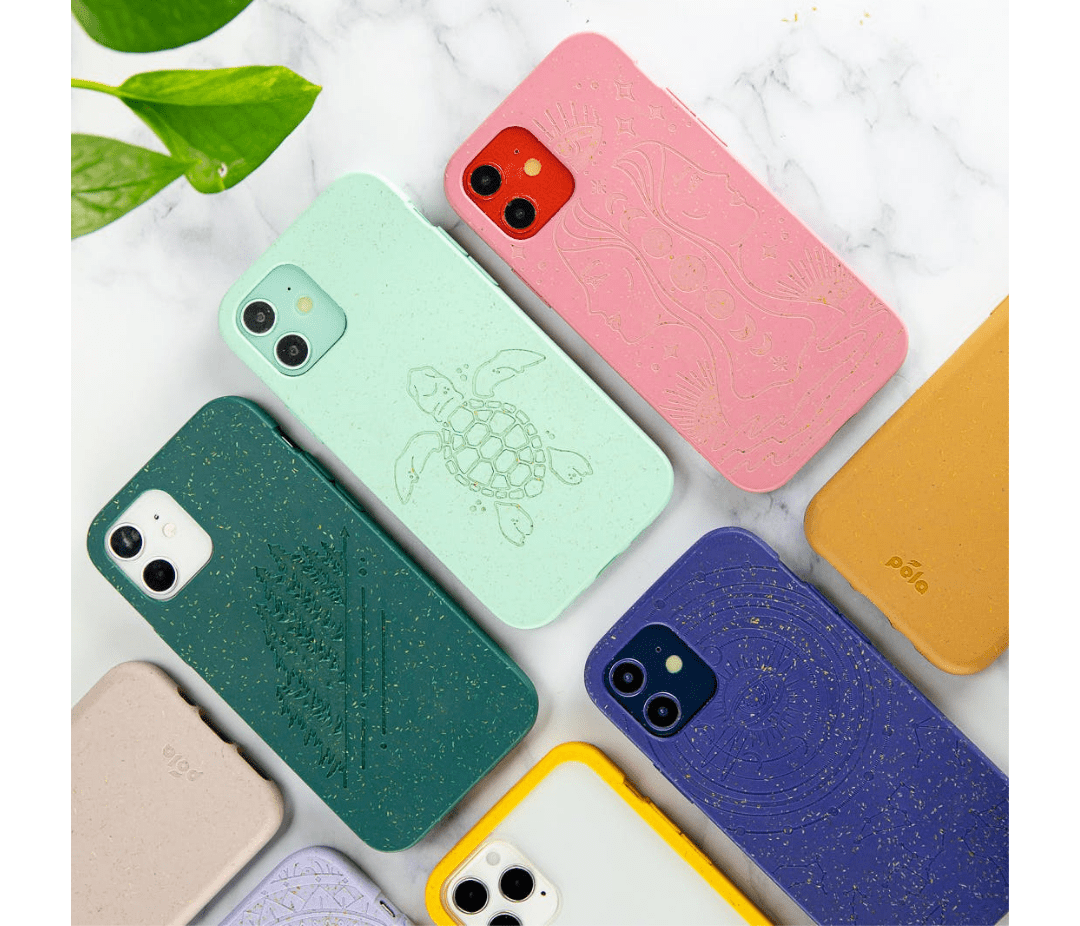 P.S. Pela sells more products than just phone cases! They recently introduced one of the easiest ways to compost at home.
Summary:
Case fully breaks down in both home compost or in an industrial compost facility
Composts or recycles any brand's phone case from customers
Also sells compostable watch bands, airpod holders, and more
Certifications: B Corp and Climate Neutral
---
These are all companies who, at least based on our research, are not greenwashing. They don't resort to greenwashing because they don't need to. Sometimes, it's very easy to see when a company is greenwashing if you look at the core of their business. H&M, for example, (or any fast fashion brand for that matter) can greenwash as much as they want but they will never be a green company, because their entire business model is based on producing as many clothes as possible in the quickest amount of time and in the cheapest manner.
On the other hand, some brands are harder to see through, as they may do a convincing job of making it look like they care for the planet and for people, but then behind closed doors they pollute and exploit.
We hope our guide has been helpful but there are some decent apps and websites to help too, such as Good On You which is a good start for finding sustainable fashion brands.