Onwards to the next of our chats with sustainability pioneers. Akepa has a flowing conversation with Kirsti and Ana from Honest Fashion – a startup based between Copenhagen and Girona that runs sustainable fashion courses online.
These courses aim to drive transformative change in an industry that's struggling to walk the talk when it comes to sustainability. To shape that change, some of the training is focused on emergent technology, with the first course on AI coming up later in May – and we'll touch on that in the interview.
So let's get off the soapbox and get straight into it….
To kick things off, why did you start Honest Fashion?
We created Honest Fashion as a tool to inspire the sustainability transition, build a community based on knowledge, and, at the same time, do what we love and what we are best at.
Before starting Honest Fashion we worked at the intersection of sustainable fashion research, communication and fashion design. For over a decade we were doing research and producing educational content on sustainable fashion. So we were in a very privileged position to curate the right content and put it in the right format so we can help transform the industry together with some of its main players.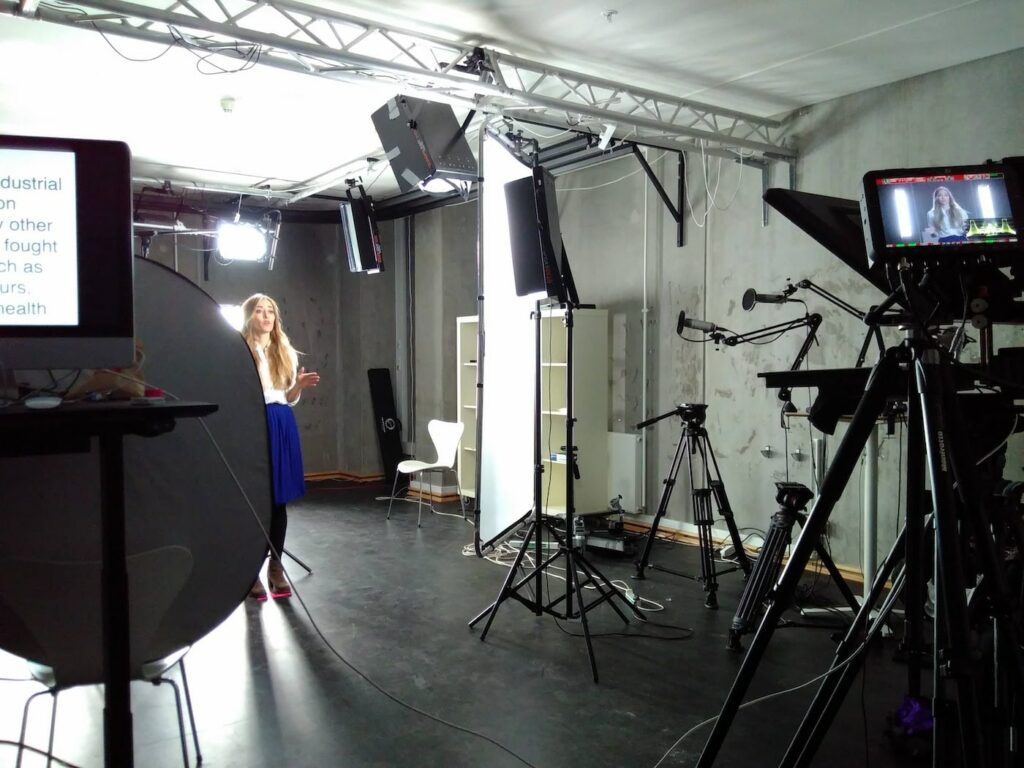 You're based between Copenhagen and Girona in Spain – how did that come about?
We met in London. Ana did her Masters there and stayed and I (Kirsti) was there as part of the research for my PhD. After one year in London, I moved back to Copenhagen to complete my PhD studies and after another few years, Ana moved to Spain in search of a sunnier lifestyle. For the past 10 years we have lived in different cities but continued working together. We love when we can be in the same room and place working together, and have always found ways of doing so (although the Pandemic put a hold on that for a while). That said, we have established really fruitful and inspiring ways of working together online, which makes the distance between Girona and Copenhagen seem much smaller. This multi-city location also helps to create local roots in different European locations, so change can be global but also, local.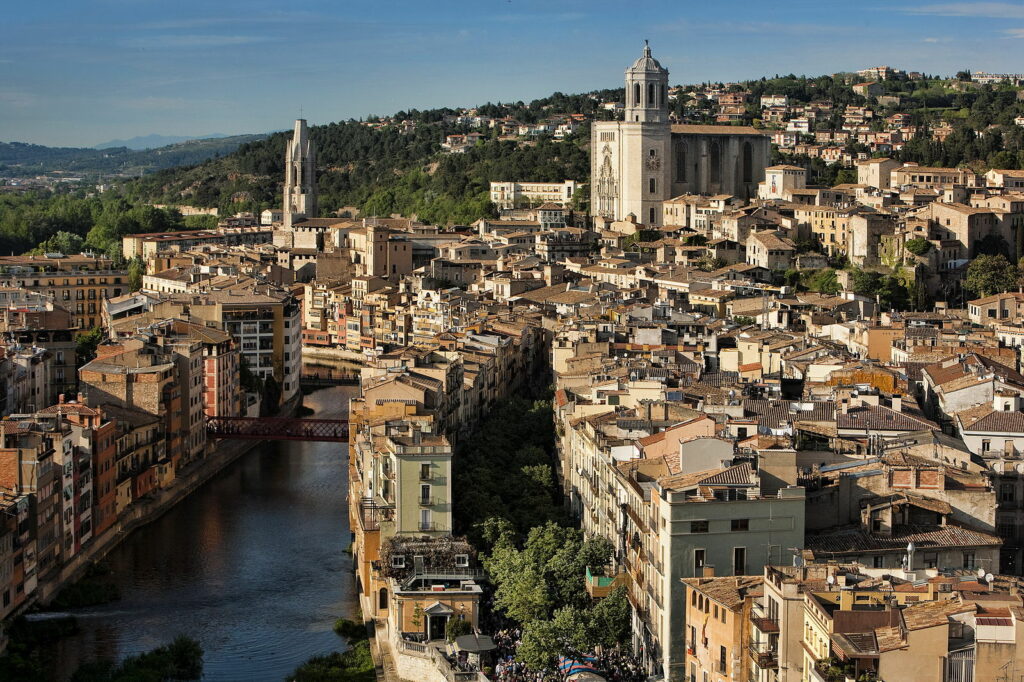 In what ways does Honest Fashion differ from other course providers that are out there? 
Information is power. And the reality is that good information is not widely accessible. The industry has lacked the drive to do proper research on substantial matters like actual environmental and social impact of garments, disposability, and truly sustainable business models. We have seen some key reasons behind this lack of drive to do proper research, including lack of time and resources, lack of interest, and the real or perceived cost of sustainability. Garments are extremely cheap, and fast fashion is a very profitable business. So the need for these kinds of efforts has been close to non-existent from the industry perspective. Now pressure from policy makers and different legal frameworks is coming. So the industry needs to start acting but that is very difficult if you don't have the right information and your business model is rooted in wasteful practices.
That's why HF is taking this useful information from well-researched projects, translating it into an appealing and practical format, and offering it to fashion companies and professionals, so ,together, we can steer the industry in the right direction.
The sustainable fashion industry moves at a dizzying pace. How do you manage to keep on top of it all and stay relevant?
Over the last few years sustainability in the fashion industry has been gaining momentum. Right now it seems to be in everybody's mouths but the reality of it is that it is still a very peripheral effort for the industry. We have been involved in this field for so long that we have a clear perspective of the reality of it and the trajectory of most of the efforts from industry, research and startups. And most of all, we don't lie still! We love talking to people, asking uncomfortable questions and finding out exactly what they are doing. It doesn't matter if it's an international fast fashion company or a small startup in Copenhagen, London or Barcelona.

It's also worth pointing out the pace of sustainable fashion creates problems of its own, and can contradict the ethos if it's not combined with conscientiousness. One of the things that drives the overall industry's wasteful practices is the speed and we wish for this to slow down. While we should make change happen we also need to stand back, embrace thoroughness as well as ideas, and take time to collaborate with other experts.
Your courses are pioneering – exploring areas like the metaverse. How do you select topics to focus on?
A lot of upheaval is happening right now. We live in a time of radical technological change, economic uncertainty and climate crisis. So for us all topics connect and relate to how to create a better industry. And sustainability goes hand in hand with futuristic topics like the metaverse, as well as, more long term issues like factory conditions. So you have to be on top of the latest topics and think ahead if you want to create a holistic sustainable approach.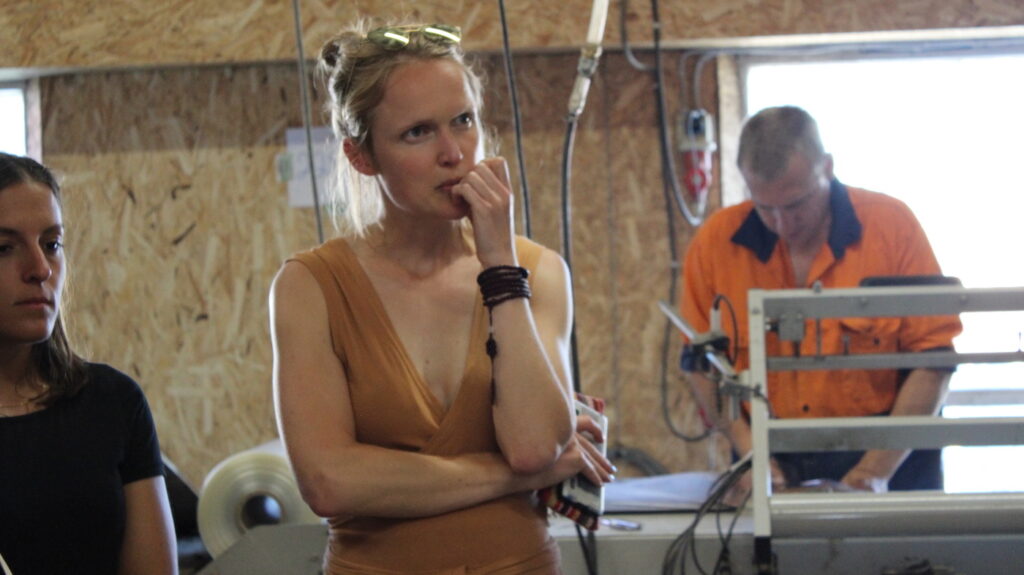 We're seeing an explosion in interest around AI at the moment. Do you think this technology could impact sustainable fashion for the better?
We think technology is a great tool, that in the right hands, can make a meaningful and positive impact in the fashion industry. The problem that we have identified is that when people talk about technological developments, they get really excited about novelty and innovation and seem to forget to ask: is this tool going to be better for the industry, in terms of people and the planet? Is this technological solution going to improve any of the challenges we already have? Because, sometimes the answer is a massive yes but some other times, boundaries are really blurry.
Right now the development of AI is at an early stage. Most of the AI tools the fashion industry is implementing are efficiency related. That means that they could work towards a more sustainable industry but they were not developed as such. Therefore, they end up being used to cut costs for the brands. Luckily, there are also young startups like Lalaland, Sourceful, or threadUP that are applying AI in the most innovative and sustainable ways.
Our latest course on AI for Sustainable Fashion analyses all these applications of AI and help professionals and brands to create a sustainable strategy, making sure they learn to think of AI as a tool for sustainable development, instead of just a piece of exciting technology.
People are now relying on certifications and labels to help them make sustainable choices. How important are these to Honest Fashion?
Wow! You hit the jackpot of sustainability with this question.
Certifications and labels definitely have a role to play. It is our experience that the extent to which they support any real sustainability transition both depends on the individual schemes, but very much also on how they are applied by the individual company. If we look at academic discussions about the impacts of sustainability certifications, some studies argue that sustainability certifications bring about important benefits (e.g. higher labour standards, job satisfaction). Whereas others report considerable downsides like higher costs and power imbalances. At worst, sustainability certifications can be a source of greenwashing, used by companies to mislead stakeholders about their actual social and environmental performance.
Certifications and labels take many different forms. Some operate at product level like Fairtrade or material traceability ones, whereas others operate at company level like the B Corp certification and the recent sustainability requirements from the Copenhagen Fashion Week, which are both frameworks that enforce a holistic approach to business operations.
With the ambition of creating a more sustainable textile and fashion industry, the organisation and the data behind the individual schemes are all-important. Probably you have heard about the Higg Index. Although the Higg Index was developed as a worthy tool to unify the efforts of the major players of the industry and support sustainable decision making, research has called attention to the fact that the tool is based on very generic and in some cases misleading data. In spite of what was probably good intentions, it seems that the tool has been compromised for economic and other kinds of pressure.
In this way we see certifications and labels not as the solution to sustainability issues but when taken to use carefully, they can, no doubt, support and inspire.
What do you think the sustainable fashion industry is missing at the moment?
Knowledge and willingness to take the problems of overproduction and overconsumption seriously!
There is no way a brand can be sustainable without stopping overproduction. You cannot create more and more stuff from virgin natural resources and claim you are sustainable. The sooner the industry and the customers understand this, the better chance we have at creating real sustainable change.
This said, we also believe that having the right knowledge is key to making the right decisions. So more knowledge, well spruced and spread, is fundamental to create a fashion industry that is acting sustainably.
What sustainable fashion brands do you most admire?
We find the work of Elisabeth Stray Pedersen (ESP) hugely inspiring. Because of ESP's willingness to engage with issues of sustainability at the level of the business model, while creating clothing that is not trend-driven and with a strong identity. Taking difficult decisions!
We are also big fans of the Danish underwear brand Dilling. While most Danish brands have outsourced all production, Dilling decided to acquire the Danish textile dye factory L. P. Hansen more than a decade ago. Dilling did this to take control of one of potentially most polluting aspects of textile production, namely dye and finishing. In contrast to most other dye factories, L. P. Hansen uses environmentally friendly chemicals only and has the Nordic swan label, which is the official sustainability ecolabel for products from the Nordic countries. Dilling has created a business model that allows them to take care of people and the planet through their business.
Ecoalf because they have been one of the frontrunners in creating a business model that works based on fabrics created from waste. Since 2009, Ecoalf has been invested in research and development in various recycled materials, including polyester and wool.
We admire the work of the trouser makers Our Units, because they haven taken on the challenge of creating trousers that actually fit people seriously. Research shows that a lot of the clothing that we have in our closets doesn't fit, which might be one reason that we end up throwing it away after a few uses only. Our Units invest in creating trousers that fit people, that you will want to keep and repair, thereby contributing to the sustainability of the industry.
Aside from fashion, what are some of the most exciting sustainable brands that you're following?
Reforestation business model companies, if the company is based on conservation and local partners. Like CO2 Revolution or Forestmatic.
Companies using waste as a raw material like HONEXT, making construction materials out the waste of the paper industry. Or Green Salon Collective using the beauty salons waste as raw material for other products.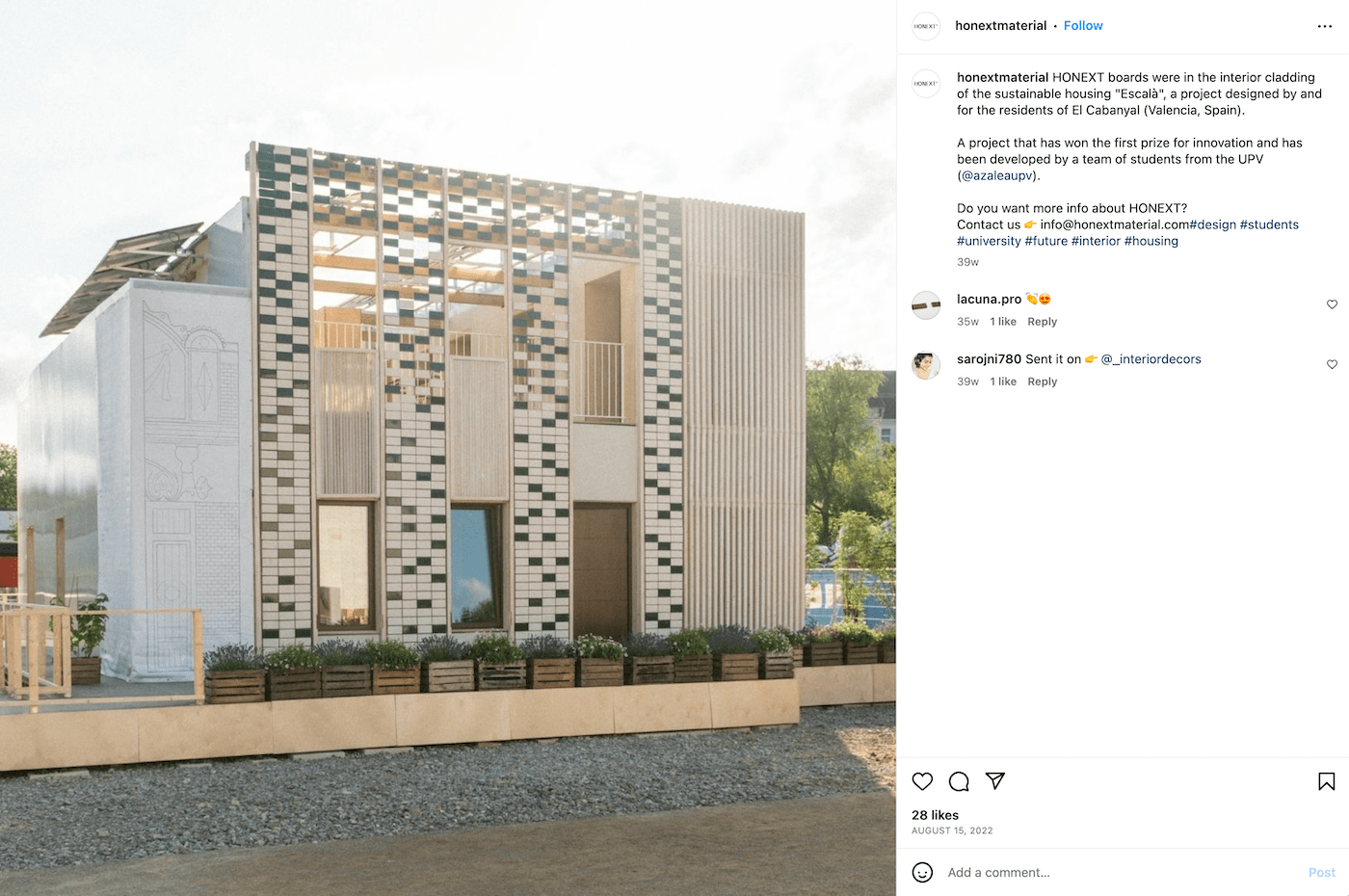 Startups fighting the use of plastic and doing so with a profitable structure, like Bumerang with their reusable packaging for takeaway & delivery.
Companies developing products that avoid using fossil fuels and utilise renewable energy like bound4blue with their complementary propulsion systems for boats. Another example of this is Oceanwaste: a zero-emission submarine fleet that cleans up the ocean while transporting cargo.
There are so many companies and entrepreneurs doing great things now and it is probably because investment is becoming more and more interested in this kind of business. According to dealroom.co, climate tech has multiplied by 7 since 2016 and hopefully we will see more of this.
Sustainability can be a tricky concept to define. What's your definition?
This question is definitely a difficult one. And one that we keep returning to in our own conversations. Most of us can agree that sustainability, broadly defined, in a business context, has three legs: People, Planet and Profit. Like many others, we have often been drawing on the definition of sustainability laid forward in the Brundtland Report (1987), in which sustainable development is defined as "the development that meets the needs of the present without compromising the ability of future generations to meet their own needs".
However, what is often not mentioned when drawing on Brundtland's definition is that it's rooted in continuous economic growth. Circular economy definitions suggest the same possibility. But at Honest Fashion we often discuss if continuous growth is even a good idea. Perhaps, taking the People aspect of sustainability seriously, it is less a question of continuous growth but more a question of more equal wealth (and resource) distribution. Some of these ideas are better represented in the literature on degrowth and an understanding of sustainability put forward by Kate Raworth's Doughnut Economics, which focuses on both planetary and social boundaries.
Drawing on these thoughts, our definition of a business model for sustainability is one in which business is done in respect of (regenerating) people and planet, while also making a profit. If you don't make profit, you don't have a business. If you can't make profit respecting people and the planet, you don't have a business.
Do you have any predictions for the year ahead in sustainable fashion?
The policy framework that the EU wants to implement in 2025 and the New York Fashion Sustainability and Social Accountability Act that is being pushed in NY will hopefully bring some institutional change that the fashion industry needs.
Where would you like Honest Fashion to be this time next year?
We would love to build many more collaborations with companies and research institutions who want to share their sustainable knowledge in the shape of a course with our Honest Fashion community and to have the first results on our training program "The Wage Gap" where we want to give free specialised training to factory workers in Bangladesh.
Like what you've heard so far? Visit Honest Fashion's website to learn more about the brand – and of course you could learn a lot more about sustainable fashion by having a peek at one of their courses.