In our first interview of 2023, Akepa has a chat with Kaly: a kelp farming startup on the Isle of Skye. In the area, kelp has been foraged from the rocky, rugged shores for centuries, to be used as food, feed, and fertiliser.
Today, Kaly is renewing this practice by growing and gathering kelp for pioneering B2B applications, like nutritional supplements, alternative protein, pet food, and biochemicals. The approach, however, aims to be just as in touch with nature as it was before.
Here's the Isle of Skye, off the west coast of Scotland. Lovely place isn't it? And now, let's get to the questions: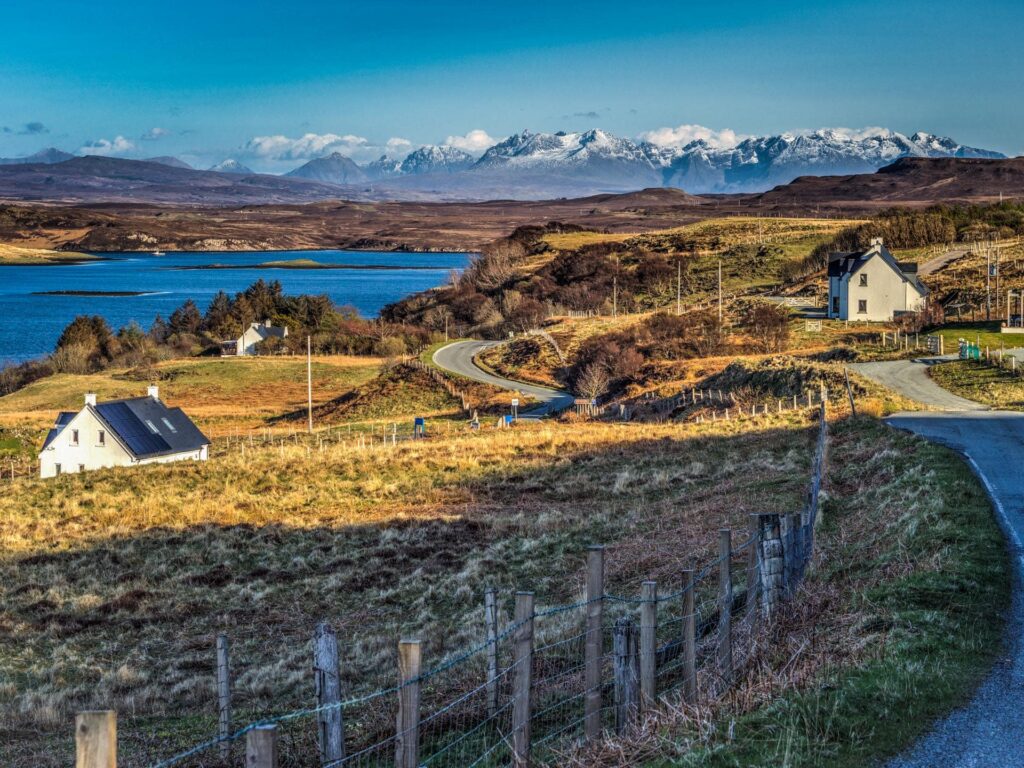 First thing, why do you think Kelp is such a beneficial material?
When you survey the range of terrestrial crops with versatile uses in food and biomass production like maize, millet, soya, and so on, all require significant inputs of fertiliser, pesticides, fresh water, and of course arable land which can really come at a premium in the UK.  Not so with kelp.  Provided you have the right location where it grows naturally, it really only needs sunlight and the nutrients already present in the water.  So it's a low impact crop with amazing versatility.
Growing kelp is a way of reliably producing the quantities of biomass needed to support a 'materials transition' away from petroleum-based products and towards bio-based products, but one that utilises the simple fact that two-thirds of the planet is covered in salt water.  No more cutting down rainforests to grow soya beans!
Kelp also grows really fast.  The sugar kelp species that we will cultivate among others grows about a centimetre a day, faster than almost anything on land.
Tell us a little more about Kaly's mission…
Kaly wants to be at the forefront of building a sustainable industry for Scotland that provides social, environmental, and economic benefits especially in the communities in which we operate.  The Scottish government has set out ambitious targets to use its abundant natural capital in ways that help meet its Net-Zero goals and we think that seaweed farming combined with ecosystem services in the marine environment has a big role to play in delivering that agenda.
Why did you select the Isle of Skye for your operations?
Kaly co-founder Bruce Hare has been coming to Skye for over 25 years and bought a house near the village of Stein on northwest Skye which he now calls home.  During the pandemic, he became fascinated with the potential for seaweed farming as a way to support local creel fishers like Kaly team member Iain Matheson with supplemental income. So there's a practical element of 'start where you are', but the sea lochs around Skye also happen to be ideal locations for kelp farms for a variety of reasons.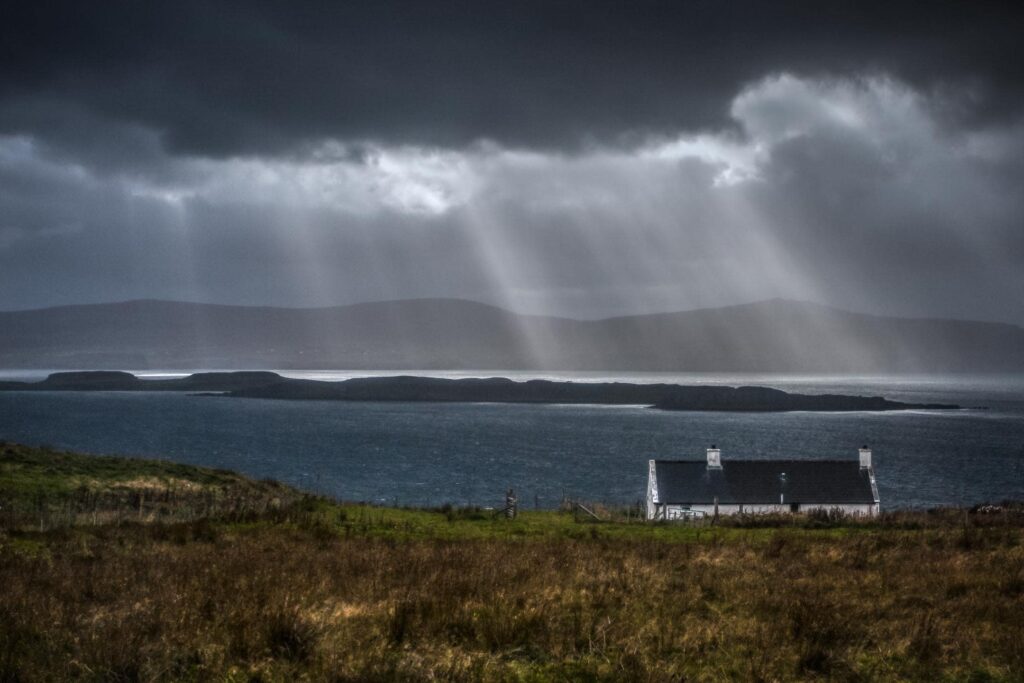 Kelp farming and fishery have existed for centuries in the area. How do you integrate the local community into your plans?
To be clear, the intentional cultivation of kelp is a relatively new innovation in Scotland.  People have indeed been harvesting wild kelp that washes ashore or grows in shallow waters for a very long time.  However, there are effective limits on how much seaweed you can wild harvest before it starts to have negative effects on the surrounding ecosystem.  Farming kelp is a much more scalable solution that allows existing kelp forests to remain happily in place performing all of their important ecosystem roles.
Kaly's entire business model is predicated on the involvement and buy-in from the communities in which we operate.  We will work with partner farmers – likely creel fishers and others who already make their living from the sea – from the local communities who will operate each farm.  There is a complementary seasonality to growing kelp, which is a winter crop, and the high season for lobsters, crabs, and langoustines which are harvested primarily in the summer.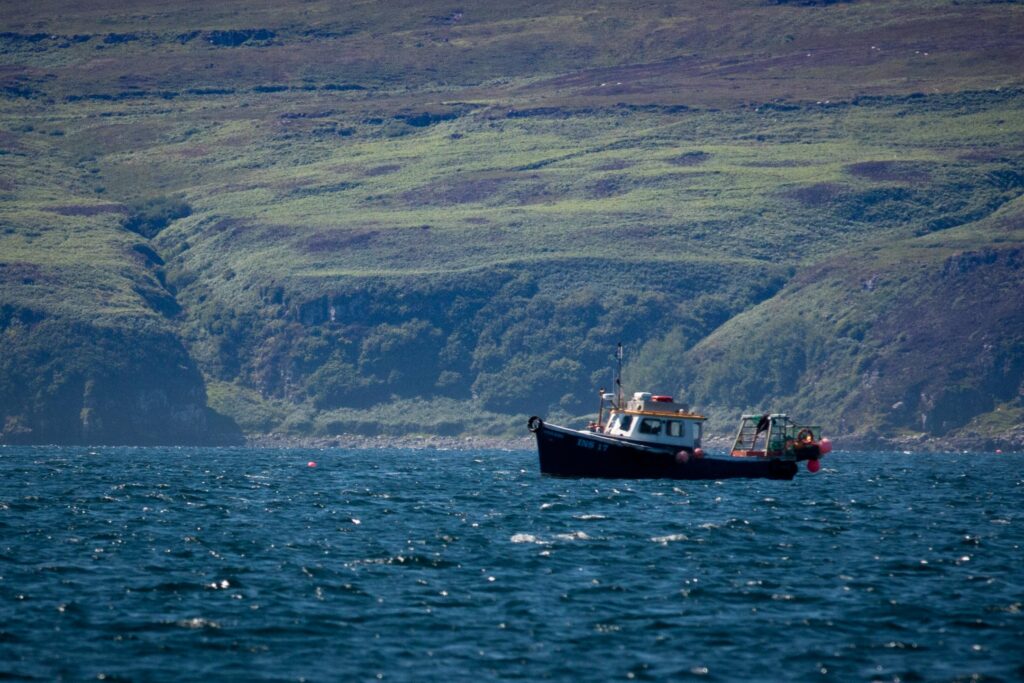 We are at pains to ensure that everything we do is developed with the input and support of all stakeholders from the bottom up, as we are convinced a top-down approach is liable to repeat the mistakes made in other industries which now increasingly lack social licence in western Scotland. We think seaweed is low-impact visually and environmentally but high-impact in terms of its economic potential.  We want to ensure that the economic benefit of seaweed farming stays in the communities and in Scotland.
In what ways does Kaly differ from the competitors that are out there?
That sort of depends on the competitor but compared to other seaweed farmers in Scotland today our ambition to achieve a commercial scale probably stands out.  Seaweed farming is essentially a cottage industry at the moment and really the only way to achieve profitability and to deliver some of the economic and environmental benefits of seaweed is to do so at scale.  However, we envision a scale that doesn't exceed the carrying capacity of any one area.  We have no intention to do the kind of mega-farms that you see in China.  Instead, our model calls for a number of medium-sized farms with a growing area of around 25 hectares, clustered around a land-based facility to process the harvest for its integration into other supply chains.
Can you give us an example or two of how Kaly's seaweed is being used?
We aim to have our first farm in the water in October, with our first crop harvested around May 2024.  So, watch this space.  What I can say is that there is an exciting amount of investment and development in the UK going into products and solutions using seaweed as a key component.  Our mission is to make sure they have the seaweed biomass necessary for commercial success and widespread popularity of seaweed-based products.
How do you discover and select B2B partners to work with?
The old-fashioned way – pounding the pavement and working the phones.  Our goal is to have the most comprehensive understanding of any seaweed producer where the sources of demand are both today and tomorrow.  There is great hope for the widespread adoption of more novel uses for kelp but hope is not a strategy in business so we also need to respond to the needs of the market as it exists today.
Biodiversity is higher up on the agenda since COP15. Is the biodiversity crisis something you consider in your business model?
Absolutely.  We see seaweed farming as an anchor economic activity in the near-shore marine environment that can support the development of nature- and biodiversity-enhancing projects like seagrass restoration, natural kelp afforestation, and re-introducing a healthy balance of species like mussels, oysters, and lobsters.  We firmly believe that a more thoughtful approach to generating value from nature is not only the right thing to do but that in time these services will come to be valued by governments and organisations that want to invest in nature and protect it for future generations.
Aside from kelp, what are some of the most exciting sustainable brands that you're following at the moment?
It's hard for us to stay away from kelp!  We were excited by the recent announcement that NotPla, which makes seaweed-based packaging as an alternative to single-use plastics, won the Earthshot Prize sponsored by the Prince of Wales.  Product innovation using seaweed combined with appealing branding is crucial to creating a buzz around seaweed-based products in the minds of buyers, which of course drives the whole supply chain.
Sustainability can be a tricky concept to define. What's your definition?
Working with nature rather than against it, leaving it better than you found it, and let's not forget that no business is sustainable if it can't also produce sustainable profits.
We could be on the verge of an economic crisis, do you think this could present any problems for sustainability's… sustainability?
Our expectation is that sustainable businesses will be recognised and valued through this next cycle as good businesses, resilient businesses, and that sustainability baked into the business model will become a matter of course rather than an exotic asset class that is somehow apart from the mainstream.
There's an unpredictable year ahead. But where would you like Kaly to be this time next year?
Ideally there will be lots of kelp growing healthily at our farm in Loch Bay this time next year, we will have learned a great deal by doing, and we will be exploring our local patch of sea to understand how we can be better stewards of the marine environment and promote conservation and ecosystem enhancement alongside seaweed farming with a holistic mindset.
If you'd like to know more about Kaly then take a look at their website.