Happy New Year! It's 2023 and before we plunge into another twelve months with many new laws, regulations, and inventions that are propelling sustainability forward, let's take a look at some of the finest news we found while the year melted. And we're keeping it positive to blast more of that energy into the unpredictable miasma ahead.
Luxurious eco-friendly airships to take people to the North Pole
Link: Interesting Engineering
The next few years should see airships return to the skies, with quite a few companies in the race to float up. We've reported on the Airlander 10 before. Now Pelorus and OceanSky have announced that they'll take folk from Svalbard to the North Pole from 2024. It's a stop that's known as the ground zero for climate change.
The expeditions will bear no resemblance to the survivalism endured by rugged Arctic explorers. There will be Michelin dining, panoramic views, luxurious individual cabins, and other 'additional delights' to be announced. The only frostbitten thing is likely to be an exquisite gastronomic creation made with liquid nitrogen.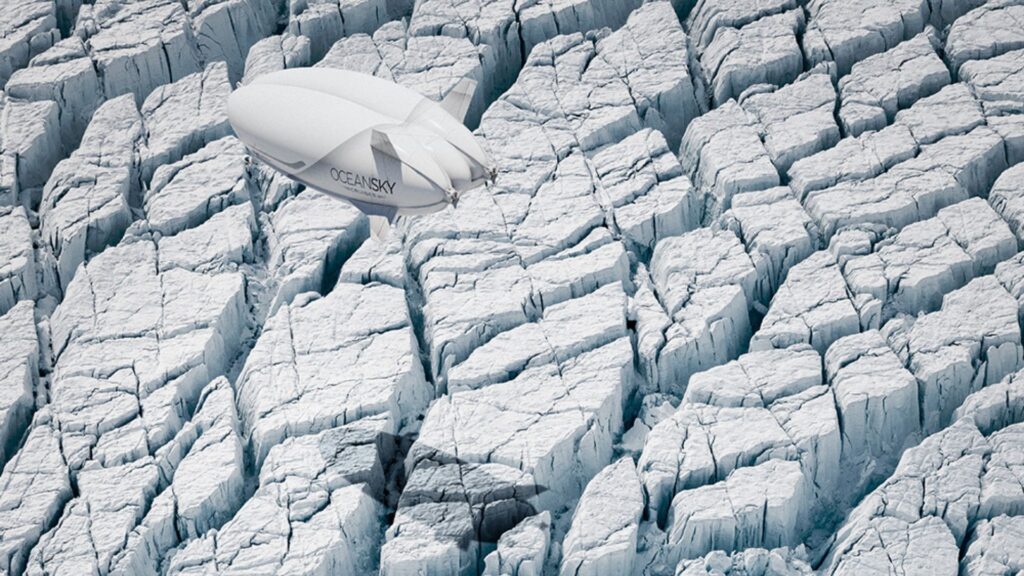 Well. We suppose sustainable flight has to start somewhere but at the same time, we do hope sustainability becomes less of an elite caprice in 2023. Affordable sustainability is one of the trends we reported on in our predictions for 2023 and it'd be nice to see more of it.
9 wealthy countries help Vietnam transition from coal to renewables
Link: Associated Press News
Nine developed nations have agreed to help Vietnam transition from filthy coal to renewable energy by providing the country with $15.5 billion in help. The nations include the G7 (the UK, Canada, France, Germany, Italy, Japan, and the US), as well as Norway, and Denmark. The partnership with Vietnam is not the first of its kind – it follows a similar agreement with South Africa, and another with Indonesia from just a few months ago.
It won't be the last either, as responsibility falls onto the wealthier nations that have contributed the most to the climate crisis. And after the hesitation to provide funding as part of the loss and damage fund at COP27, it's a welcome change of heart.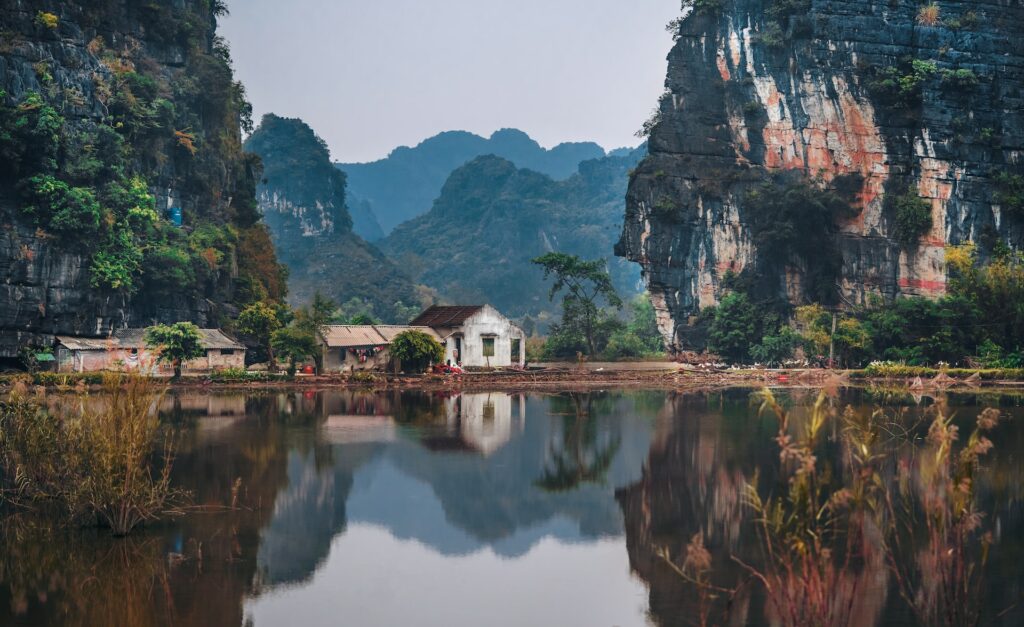 The funding will be used to expand Vietnam's electricity grid and increase renewable energy production. The goal is to reach emissions targets in 2030 instead of 2035.
COP15 ends with a historic deal to protect biodiversity
Link: EcoWatch
At Akepa, we love a bit of biodiversity. So much so that our Instagram is full of images of birds, mushrooms, butterflies, insects, bees, and other beasts. With a proportion of mushrooms that makes our feed look like some sort of sustainability stroganoff.
We may change the recipe soon but all this blah-blah pales in significance to the biodiversity appreciation at COP15, held in Montreal. There's quite a lot to tell but the essence of it is that concrete measures to decrease nature loss were agreed. You can read more about those at the link above. But the most significant is a target to preserve 30% of the planet for nature by the end of the decade. Great stuff. It's like the Paris Agreement for wild things.
Here's one of our pics from Instagram to celebrate, which was taken by one of our folk while remote working in Almeria, Spain. It's a Black Winged Stilt. An elegant bird it is, if a bit vain.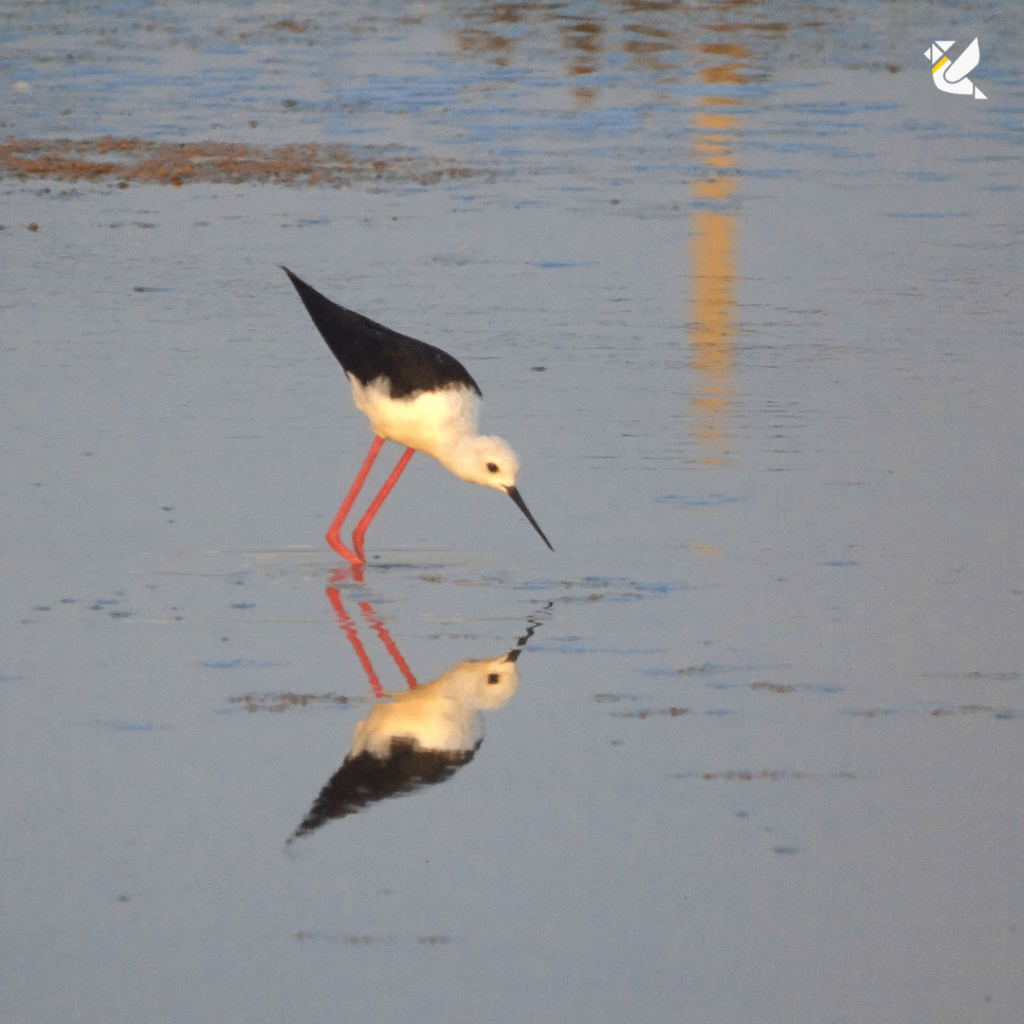 The EU introduces the world's largest carbon tax for dirty imports
Link: CNN
You know, if we're going to continue the import and export of things that are trashing this planet, it's only fair that the companies profiteering should pay for it. And soon they will, as such companies will have to buy certificates to cover the CO2 emissions of their goods imported into the EU.
It's the world's largest carbon tax, in all but name, and part of a plan for the EU's economy to become carbon neutral by 2050. The measures will be introduced from October 2023, with a transition period.
Not all goods are covered to begin with though. The measure will apply first to cement, iron and steel, aluminium, fertilizers, electricity production, and hydrogen before broadening out. Not only that, the rules disincentivize EU companies from moving production to more lenient countries, something that EU lawmakers call "carbon leakage." You could also say lying.
Well, that's goodbye to 2022. It's not the fondest of farewells but there are twelve months ahead where good things will happen and we'll keep telling you about them. See you next month.