Not so long ago, it was ok to simply look good but it seems like it's not enough anymore. Demand for so-called fast fashion is collapsing while sustainable fashion is booming. Exciting new eco-friendly brands are springing up every day while major brands like H&M are closing stores and embracing sustainability in a kind of panic.
It's a shift that we welcome at Akepa because the fashion industry – especially so-called fast fashion – causes more damage than most people realise. At least 4% of global CO2 emissions are caused by fashion production. An appalling figure. And that's before you look at the human cost of production in developing countries like Bangladesh.
Well, without further ado, let's look to the future – at some of our favourite sustainable fashion start-ups that are doing things better. We've structured this from head to toe, in the form of a full summery outfit. Let's get started with your lovely head then, with sunglasses.
Note: all brands featured here are unisex.
Head: Sunglasses: Waterhaul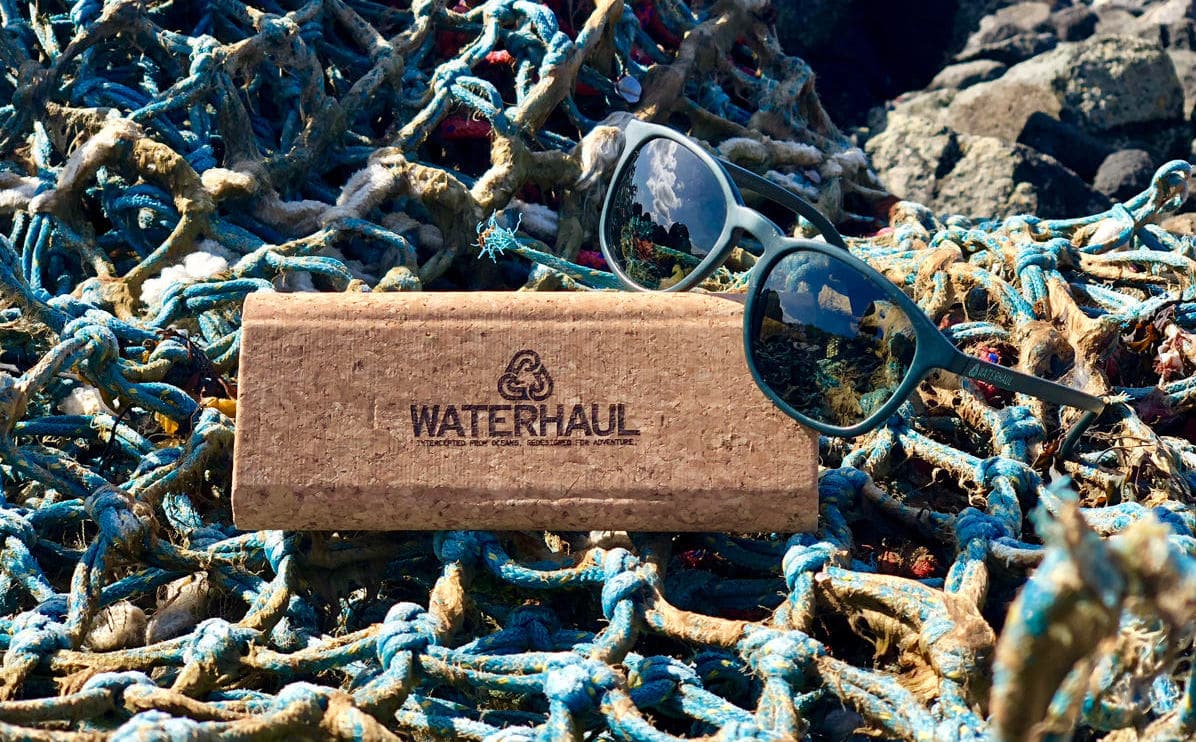 Based in Cornwall, United Kingdom
Sunglasses made from recycled plastic fishing nets
Running a major project to remove discarded face masks from the world's waters
The sunglasses scene is about to be disrupted. Mass-produced sunnies like Raybans rule the roost and are exorbitantly priced. But pioneering startups are now producing sunnies that are just as good, often cheaper, and far kinder on the environment.
UK-based Waterhaul are one of these refreshing new brands. They make sunglasses from recycled ocean plastics in discarded fishing material and nets. For this team, hauling in an empty fishing net is a success.
Their designs are simple but classic – and Waterhaul have so much confidence in the quality of their products that they carry a lifetime warranty. You won't be chucking a pair of these away in a hurry.
Body: Basics: SANVT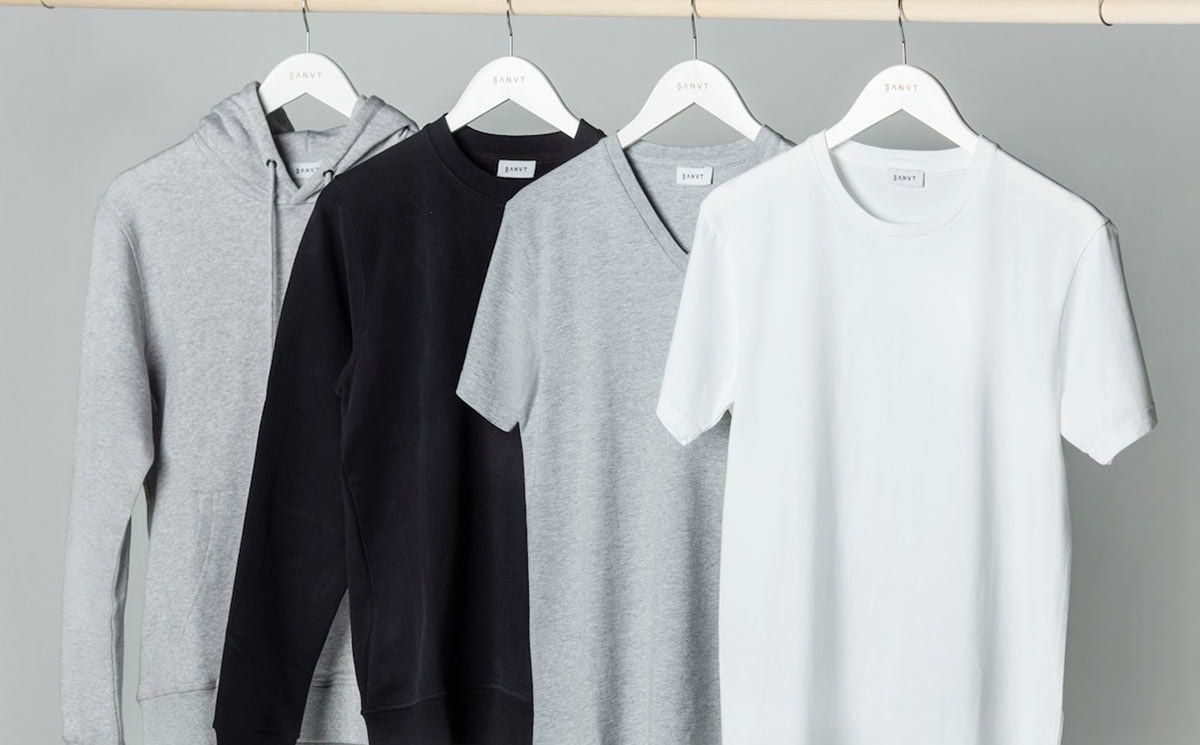 Based in Munich, Germany – items made in Portugal.
Climate-neutral company
Focused on quality organic fabrics and materials.
Minimalism is SANVT's thing. They do sustainable basics, in styles and tones that are timeless instead of trendy.
Actually, sustainable luxury basics is a better way to put it because the quality is exquisite. And SANVT has focused on the fit too, as you can select the length as well as the width of all garments – including those for the top half of your body. Yes, you are given that rare freedom with t-shirts, shirts, hoodies and sweatshirts.
SANVT also deserves a special mention for its sustainability. The company's carbon emissions are neutralised and the people behind the product in Portugal are given real respect for their craft.
Disclaimer: SANVT are a client of ours but we're completely sold on their product anyway, which is why we enjoy working with them.
Feet: Sneakers: CLAE
Based in Los Angeles, United States
Sneakers made from recycled, upcycled and vegan materials.
Innovative new sustainable biofabrics are being used, like 'cactus leather'.
CLAE are all about clean, classy design. Their sneakers are elegant and versatile. You can tell that they've been inspired by the light summery vibes in LA – and they bring a bit of that sunshine to your feet.
They also use an array of innovative new fabrics to make their shoes. At the end of 2020 Clae released the world's first trainers made from cactus leather (pictured above). I liked the look of them so much that that I had to buy a pair and put them on Instagram to show them off. They're a lovely cactus-y shade of green and unexpectedly comfortable given the spikiness of the source material.
While you normally pay a premium for sustainable fashion, Clae's shoes are still affordable without compromising on quality or ethics.
What makes a fashion brand sustainable?
Here are a few of the points that mark out most sustainable fashion brands, including the ones in this post:
Fairly made – often in developed instead of developing countries
Using organic fabrics or recycled materials
Environmentally-friendly production (e.g. less dying, water recycling)
Not as 'trendy' and garish; more minimalist and timeless in design
Carbon-emissions reduction and / or offsetting
Higher quality build, fabrics and details – leading to more longevity.
The last point's important. Maybe it's time to think a bit more about the quality of the clothes in our wardrobes than the quantity – especially when most items we buy these days are worn only a few times then lobbed into landfill. This isn't just about the environment; it just makes sense. It declutters the home, and the mind.
Well, those are some of our favourite brands but there are plenty more. And others are starting-up every day. Good luck to them! And remember we've only scratched the surface of the sustainable fashion brands that are out there, so let us know if we've missed any.