A few months ago, we covered how to spot greenwashing in marketing — the strategies corporations use to try to fool you into believing they're more environmentally friendly than they really are.
Vague, green-sounding language, misleading use of statistics, irrelevant claims, and big, bold (often bungled) publicity stunts are just a few of the sneaky ways brands invest their money into pretending to be green rather than, you know, actually changing their policies.
Once you know how to spot greenwashing, you start seeing it everywhere — from cereal boxes to scented candles. It can leave you feeling a little cynical and wondering if there really are any brands out there who are truly committed to sustainability.
The good news is that there are, of course, innovators in every sector who are using technology to challenge the status quo, shake up industry standards, and offer customers sustainable, ethical alternatives to toxic, polluting, and wasteful products.
You're probably wondering how to know if a brand is truly sustainable, so here are a few green flags to look out for:
Transparency — truly sustainable brands are transparent about their supply chains, environmental impact, and ethical practices – even if that means admitting imperfection. Many have sustainability reports on their websites and are honest about where they fall short and how they're working to improve.
Accreditation — brands who are serious about sustainability can back it through accreditation from an official regulatory body. Some of the most well-known ones include:

FSC (Forest Stewardship Council) — ensures the adequate management of the world's forests.
OEKO-TEX — certifies that textiles are free from harmful chemicals.
Living Wage — a UK-based foundation that ensures fair wages for employees.
REACH Standard — an EU regulation designed to protect human health and the environment.
GOTS (Global Organic Textiles Standard) — certifies organic textiles.
OCS (Organic Content Standard) — the OCS 100 certification guarantees a product is 100% organic, while OCS Blended verifies that it's between five and 95% organic.
Fairtrade — ensures fair pay for farmers around the world.
ECOCERT — the regulatory body for natural and organic cosmetics.
Cruelty-Free International — the Leaping Bunny stamp that guarantees products have not been tested on animals.
GRS (Global Recycling Standard) — third-party certification of recycled content.
B Corporation — a certification given to companies who balance purpose and profit

Clear labeling — product and ingredient information should be specific and clear, not vague and wishy-washy.
Traceability — companies that can prove the sustainability of their supply chain have nothing to hide. Some now offer a window into product impact and origins using technology, such as QR codes on labels.
Packaging – look for brands using recycled and / or biodegradable packaging that includes little or no plastic. An extra effort to be sustainable in this regard is typically connected to a more sustainable product. Remember this includes delivery packaging when so many of us now buy online instead of in shops.
Prices – Sustainable brands tend to be less discount led. If you're permanently being fed price reductions then it's a bad sign. On the other hand, more permanent pricing is a good sign. This includes abstinence from sensational sales events – like Black Friday.
Those are some tips to tell a truly sustainable brand from an impostor one. Now let's take a look at some real-world examples from the fashion, beauty, and home cleaning industries.
Sustainable fashion
The fashion industry is notorious for its unsustainable and unethical practices. From polluting microplastics to criminally low pay and unacceptable working conditions, fashion brands have a lot to answer for.
Fortunately, the tide is turning as more people begin exchanging fast fashion for sustainable threads. Here are two great examples of sustainable fashion brands.
OMNES
Accreditations: 
FSC
OEKO-TEX
REACH Standard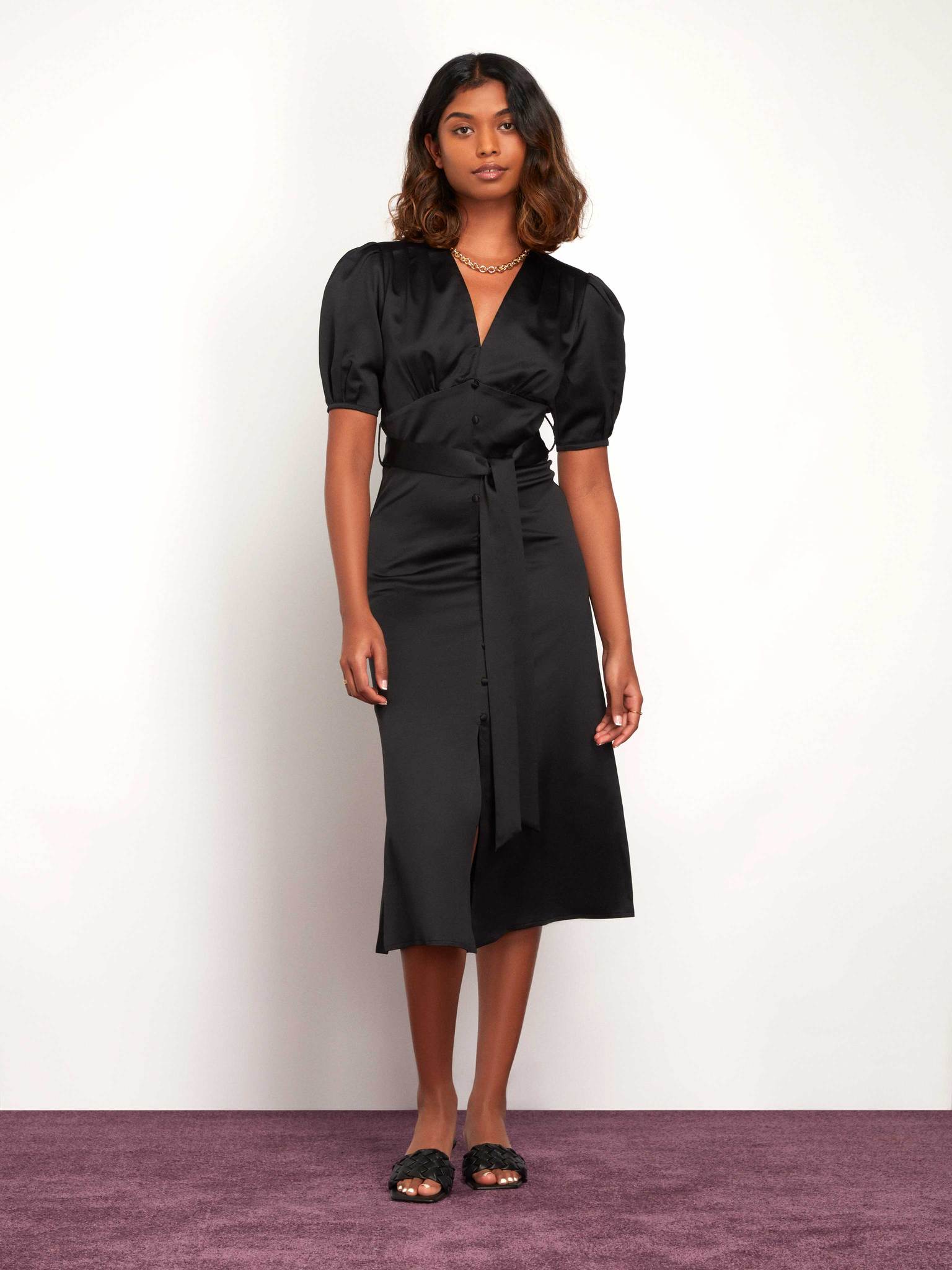 OMNES' mission is to bring sustainable fashion to the masses at affordable prices. Its timeless pieces are designed to minimize waste, and all its fabrics come from certified sustainable sources. It also uses digital printing where possible to minimize water waste.
Not only that, but its suppliers undergo regular audits to make sure they meet ethical standards. Its recyclable packaging is made from waste paper and wood pulp, while its labels are made from recycled ocean plastic.
MUD Jeans
Accreditations:
MUD Jeans is the world's first denim company to apply circular economy principles, helping to drastically reduce its environmental impact. MUD's recycled jeans are made from 40% recycled denim, and its goal is 100% by 2025.
One pair of MUD jeans requires just 477 liters of water to make, compared to the industry standard of 7,000 liters. They're also carbon neutral and require 47% less land than standard jeans. You can read these stats and more on MUD's detailed sustainability report, which includes infographics to make all the impressive info a bit more intuitive.
Keen to take up the trend of renting clothes? MUD even has a lease-a-jeans program that allows you to rent a pair of jeans for up to 12 months, after which they're yours to keep — until you decide to send them back for upcycling.
Sustainable beauty
The beauty industry isn't exactly renowned for its ethical or sustainable practices. From harmful chemicals in products to animal testing and masses of plastic packaging, it's a murky business.
With people increasingly concerned about what they put on their skin, skincare brands are responding by using organic, sustainable ingredients and reducing plastic in their packaging, like the following two examples.
Facetheory
Accreditations:
Cruelty-Free International Leaping Bunny
Facetheory offers a range of vegan, plant-based skincare products for different skin concerns – from dehydration to hyperpigmentation.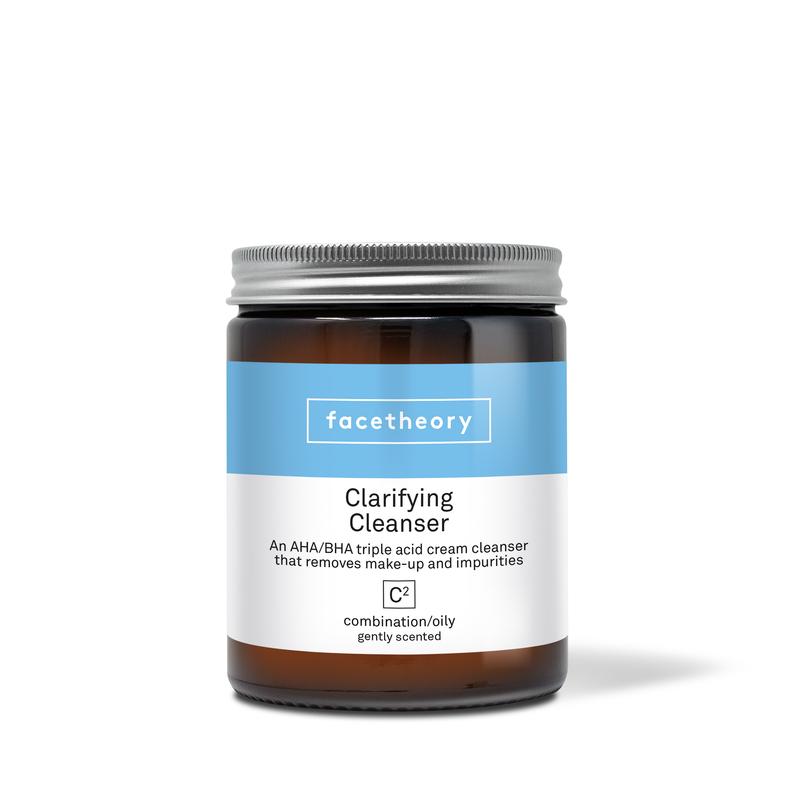 According to their sustainability page, they source all their ingredients and components from local suppliers in the UK and their supply chain is independently audited for sustainable and ethical practices. Almost all products come in recyclable packaging made from glass and aluminium and they're actively working to eliminate any plastic in the remainder.
Facetheory products do contain some palm oil, but they are transparent about it. The palm oil they use comes from sources approved by the Roundtable on Sustainable Palm Oil (RSPO).
Jane Iredale
Accreditations:
ECOCERT
Cruelty-Free International Leaping Bunny
Named "the original clean beauty queen" by Forbes, Jane Iredale has been blazing the trail as a clean makeup brand for over 25 years. The brand's mission is to create makeup from natural ingredients without compromising on performance.
All products are free from preservatives, fragrances, and fillers, and many of them have anti-inflammatory properties. The company is also committed to reducing plastic waste and replacing plastic packaging with reusable and recyclable items.
Green cleaning products
Removing toxic chemicals from your home cleaning routine can be as simple as buying spray bottles, bicarbonate of soda, white vinegar, and a few essential oils. But not everyone has the time or inclination to DIY their cleaning products, which is why the green cleaning sector is growing.
Look for cleaners that are free from toxins, biodegradable, and come in recycled or reusable packaging — bonus points for refill options. Here are two examples.
Ecover
Accreditations:
ECOCERT
Cruelty-Free International Leaping Bunny
Ecover has been an industry leader for over 40 years when it comes to sustainable cleaning products.
Most of its ingredients are made from biodegradable, plant-based substances sourced from sustainable, ethical, and — where possible — local suppliers. They're also working on reducing plastic in their packaging and using only recycled plastic. You can read about their commitments to reducing plastic pollution – and their progress so far – on their website.
Smol
Accreditations:
FSC
Cruelty-Free International Leaping Bunny
Founded in 2018, Smol's mission is to make cleaning products more sustainable by taking into account not only the product itself but also how consumers use and dispose of it.

Smol's surface spray cleaners come in glass bottles that can be reused for life, meaning customers save money and protect the planet through refills. The plastic laundry detergent bottles can be recycled or returned for refilling. And you won't find any plastic at all in the FSC-approved wooden boxes, which are made from trees in responsibly managed forests.
How about you — are you part of a sustainable brand ready to follow in the footsteps of these industry leaders? If so, why not partner with a sustainable marketing agency such as Akepa? We'll help you communicate your good work in a way that's authentic, transparent, and speaks to your clients' values — no greenwashing required.