Brace yourself, it's almost time for Black Friday. The delirious day of discounts where almost everyone plans to stock up on gifts and goodies before Xmas.
It's tempting to think that the pandemic should have slowed down the unstoppable force that is Black Friday but no, it seems like it's back and bigger than ever. The event brought in billions of in sales in 2020 and it's projected that this massive number will significantly increase in 2021.
It's not just about the economy though. In the UK alone, Black Friday sales are predicted to release 29,000 tonnes of carbon, according to Money.co.uk.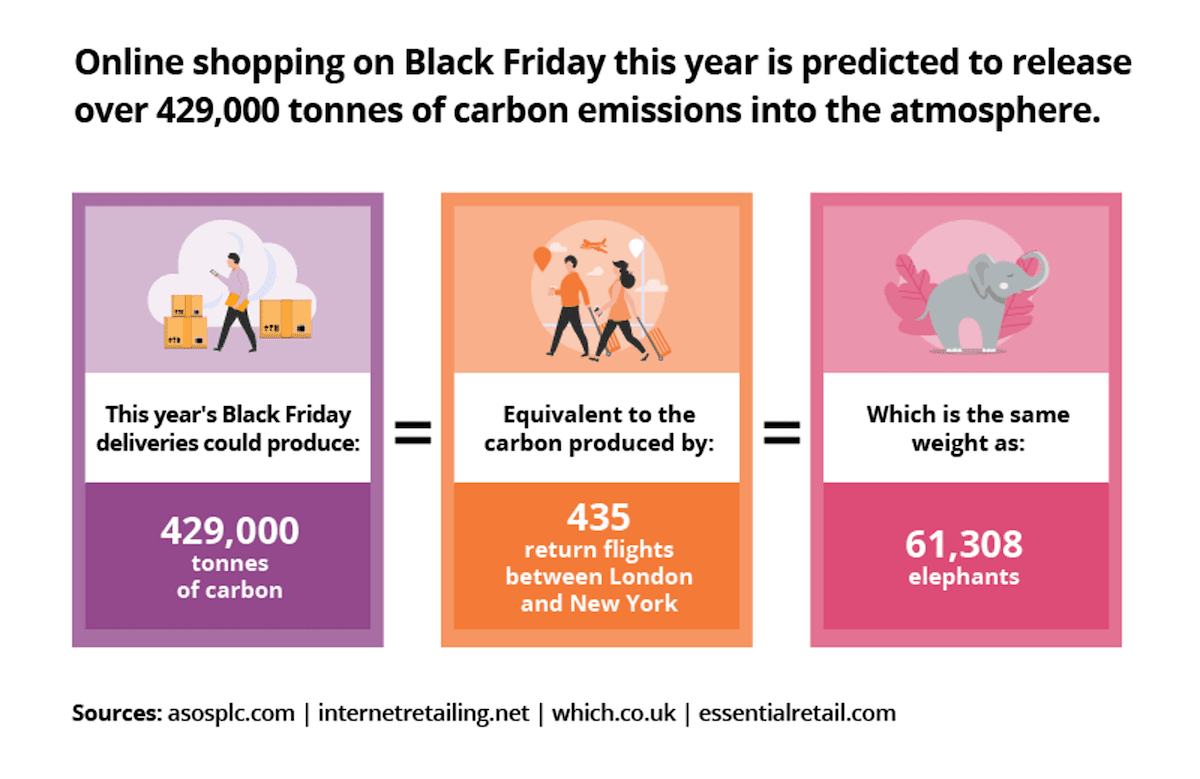 If you ask us, Black Friday is a little dubious. It encourages overconsumption and then there's also the risk of inter-shopper combat if you visit the shops to find the most exquisite deals.
So, to avoid all the messy Black Friday mayhem, of the environmental and interpersonal kind, let's take a look at some brands that are doing things differently and more sustainably this November 26th.
1) Allbirds
While other companies spend Black Friday slashing prices for the most sensational sale of the year, Allbirds does diametrically the opposite.
Instead of lowering prices, Allbirds raises them by $1, and all for a good cause. With every product sold, they will match and donate the extra $1 to environmental projects, working with organisations such as Fridays for The Future.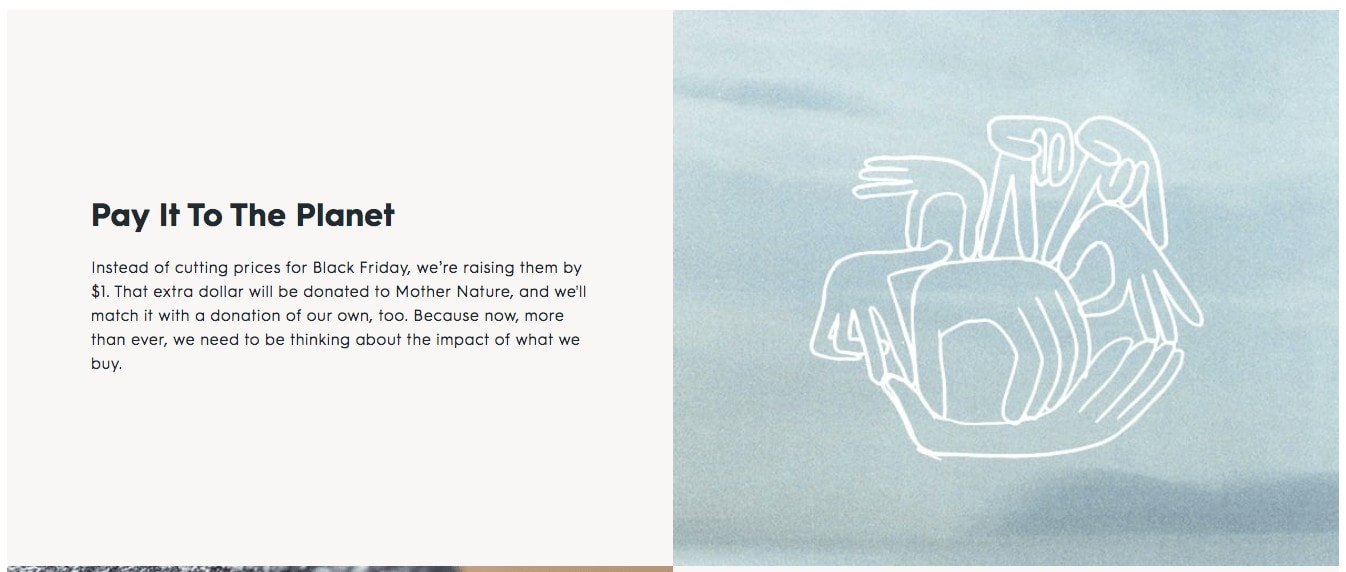 2) REI
Outdoor gear brand REI will take a boycott stance to Black Friday this year. Its doors will be slammed shut to encourage its shoppers to #OptOutside. Or, in non-hashtaggy language, spend some time in the fresh air instead of in shops.
It's the seventh year in a row where they've done this. And it's all part of a wilder campaign to encourage more folk outdoors, where REI supports organisations such as Wild Diversity and the Center for Native American Youth.
3) SANVT
Next stop is one of our clients, SANVT, who will take the opportunity of Black Friday to get more lovely trees planted. This will be achieved by planting an additional ten trees for every order made in November – in countries scarred by deforestation, like Madagascar and Haiti.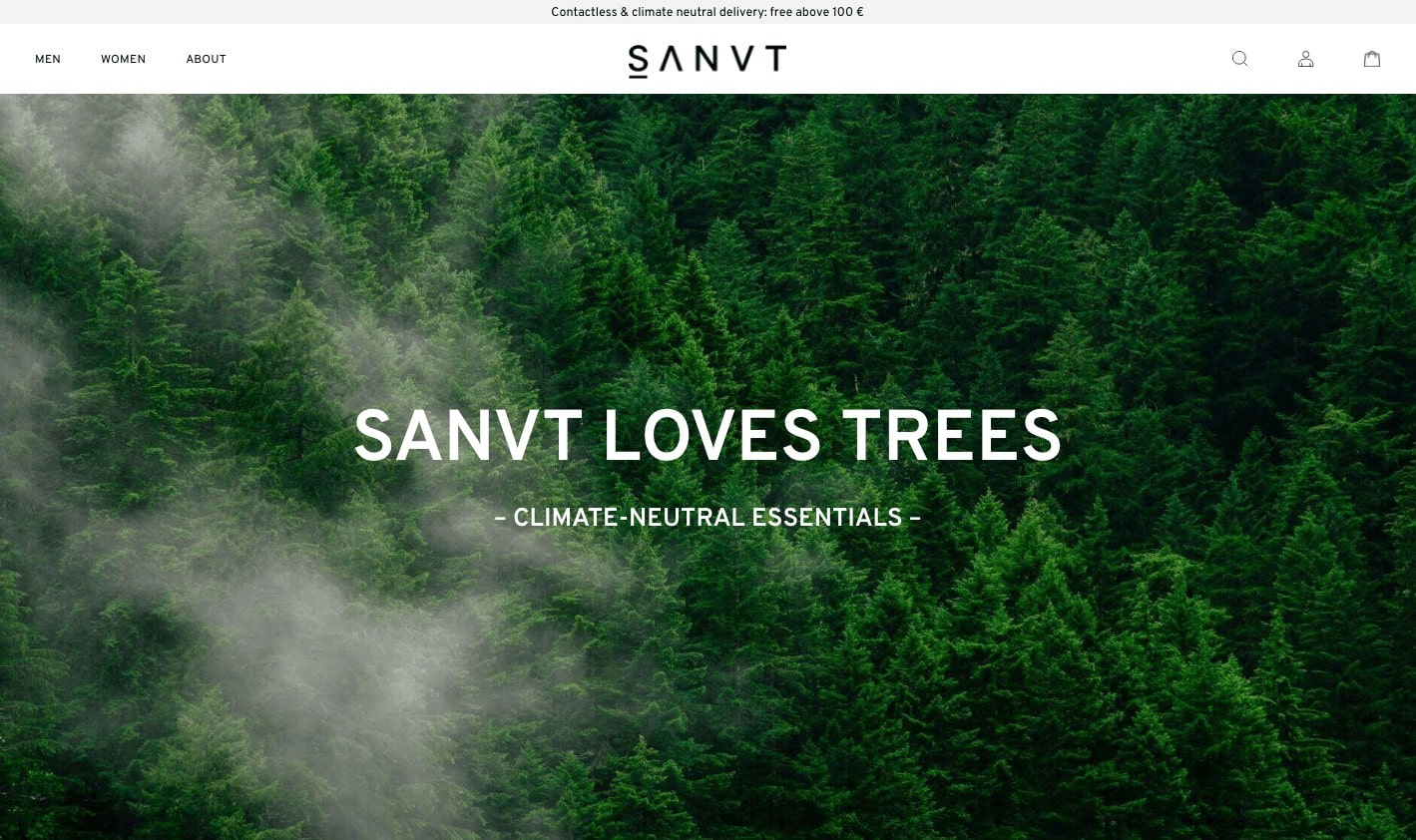 This adds to the tree that's already planted for every order, by default. So that means the tree planting will increase 900% during Black Friday! What's not to like about that? That's way better than a boring 25% price discount. The clothing's already superb, and very reasonably priced for what it is, so it's a pretty solid offer.
4) IKEA
IKEA is one of the bigger companies with anti-Black Friday / Green Friday campaigns this year. With month-long special deals, IKEA will discount only its sustainable products that 'you and the planet will love', in certain regions.
This combines nicely with an improved buy back and resell offering in many countries, where you'll get a lot more money than you usually would for returning used IKEA furniture. And if you're in dire need of something new after a year of working from home then why not buy something secondhand from one of their new circular hubs, which is where all this returned furniture ends up.
5) Everlane
Every year, Everlane picks a new organisation to support with their Black Friday Fund and, for 2021 the choice is Oceana who fight single-use plastics, and clean up oceans in the process. The aim is to raise $300,00 dollars from sales, which will be enough to support a full year's worth of Oceana's activity in three major markets.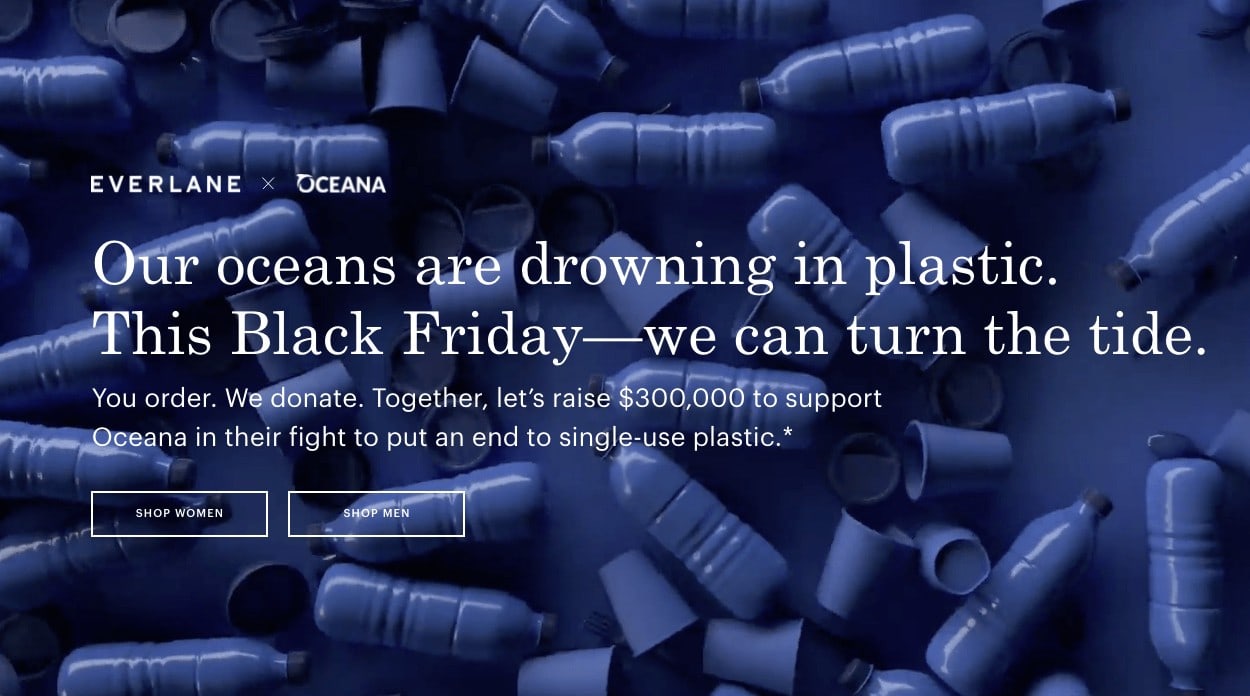 6) The Ordinary
Skincare brand the Ordinary is sort-of boycotting Black Friday this year with a global 'Slowvember' campaign. The idea being that that you shouldn't panic in your quest to find the most delectable deals and buy something you don't really need. Rather, you should shop all of their products in peace for the whole of November, where you'll get 23% off.
Not only that, to encourage more responsible shopping, they'll close their physical stores for sales on Black Friday and instead open them for special events featuring live music, refreshments and art workshops. Sounds tops!
7) Brothers We Stand
We've covered a few retailers who will boycott Black Friday by closing their physical stores. In a step that takes that approach online, East London-based Brothers We Stand will ban all purchases on their website for the whole of Black Friday.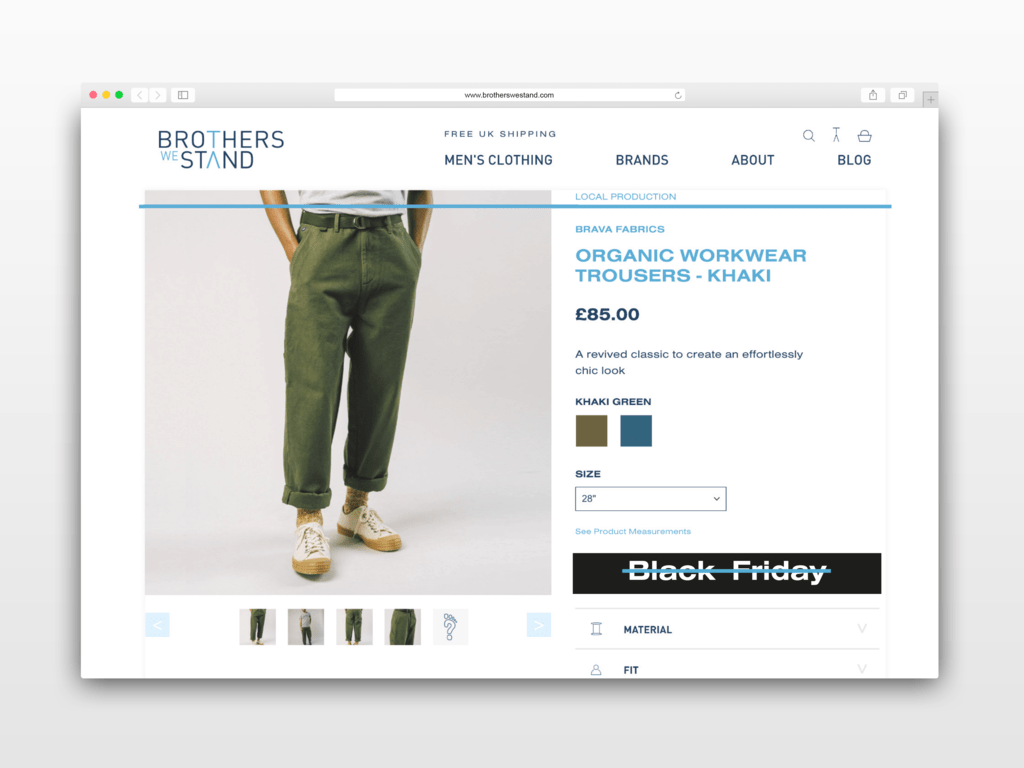 This means that if you try and add an item to your cart on November 26th, you won't be able to. Instead, customers will be given the choice of three alternative actions. With these actions, labelled as 'Learn', 'Stand', and 'Change', would-be buyers can learn more about sustainability or encourage major retailers like Amazon and Nike to treat their workers better. You can't say fairer than that.
So what to do this Black Friday?
With all this blah blah about Black Friday and sustainability, it is easy to forget that the best way to reduce your impact is to buy better and to buy less. But if you just can't help yourself and need to check out this year's Black Friday deals, then why not have a peek at some of these brands, or at least invest in some big ticket items that you will use for years to come.
And don't forget: if you fancy a massive 126% Black Friday discount on our digital marketing services, plus a free Akepa hoodie, then of course get in touch and we'll sort that out for you with our unmissable Black Friday deal that's valid for the entire month of November.
Not really.