At Akepa, we embrace the alternative style, the remote route, and partner with people from all over the world. Here's Akepa's Paloma Robinson giving her perspective on remote working from Lanzarote, in the Canary Islands. It's the fourth in a series of posts from our team on remote work in different parts of the world.
The Canary Islands has become a hub for digital nomads and remote workers post-pandemic, especially for those coming from Europe. And there are very good reasons for this…
With an average of 23º all year round, its epic volcanic beaches, and the "slow" Canarian lifestyle, there's no wonder that the 8 islands attract attention and lure in those looking for an escape from city life.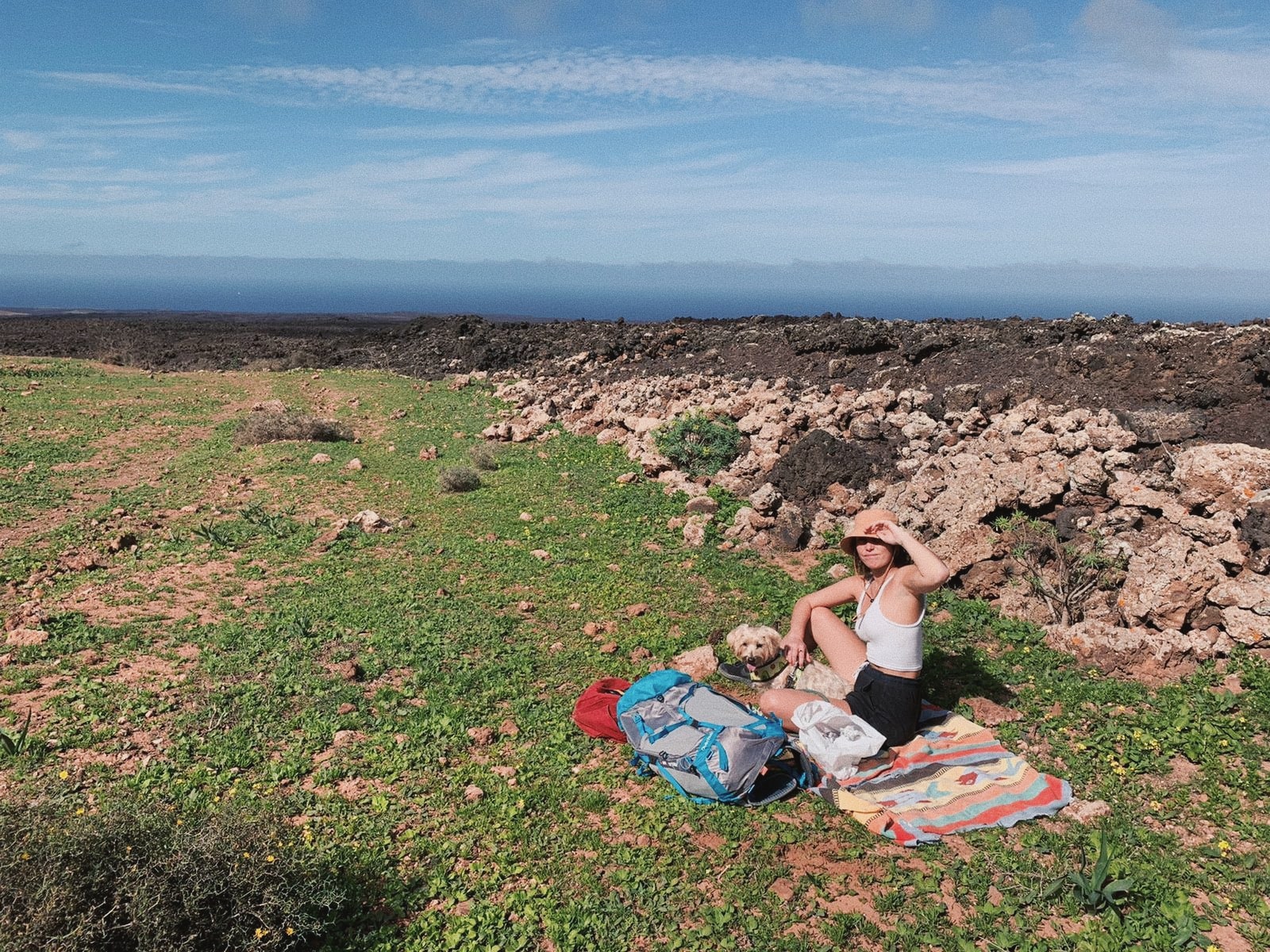 That's not to say working remotely on the islands doesn't come with its challenges.
For the last 2 years, I've been remote working from the beautiful and wild Famara beach in Lanzarote, so it's safe to say I've gathered some inside info on the pros and cons.
Paradise without leaving Europe
Although the Canaries are located just off the West coast of Africa, which lends the islands the ideal year-round climate, the islands are indeed part of Spain and an average two and a half hours' flight from Madrid. This is great for European remote workers because you can access the island lifestyle yet still be close enough to hop onto a quick flight out when necessary. Not to mention the convenience of the compatible timezone and euro currency.
It's also worth mentioning that the Canaries cannot be compared in terms of living costs to those tropical destinations such as Bali or Thailand, but the cost of living is surprisingly low for a tourist destination – especially away from the main resorts.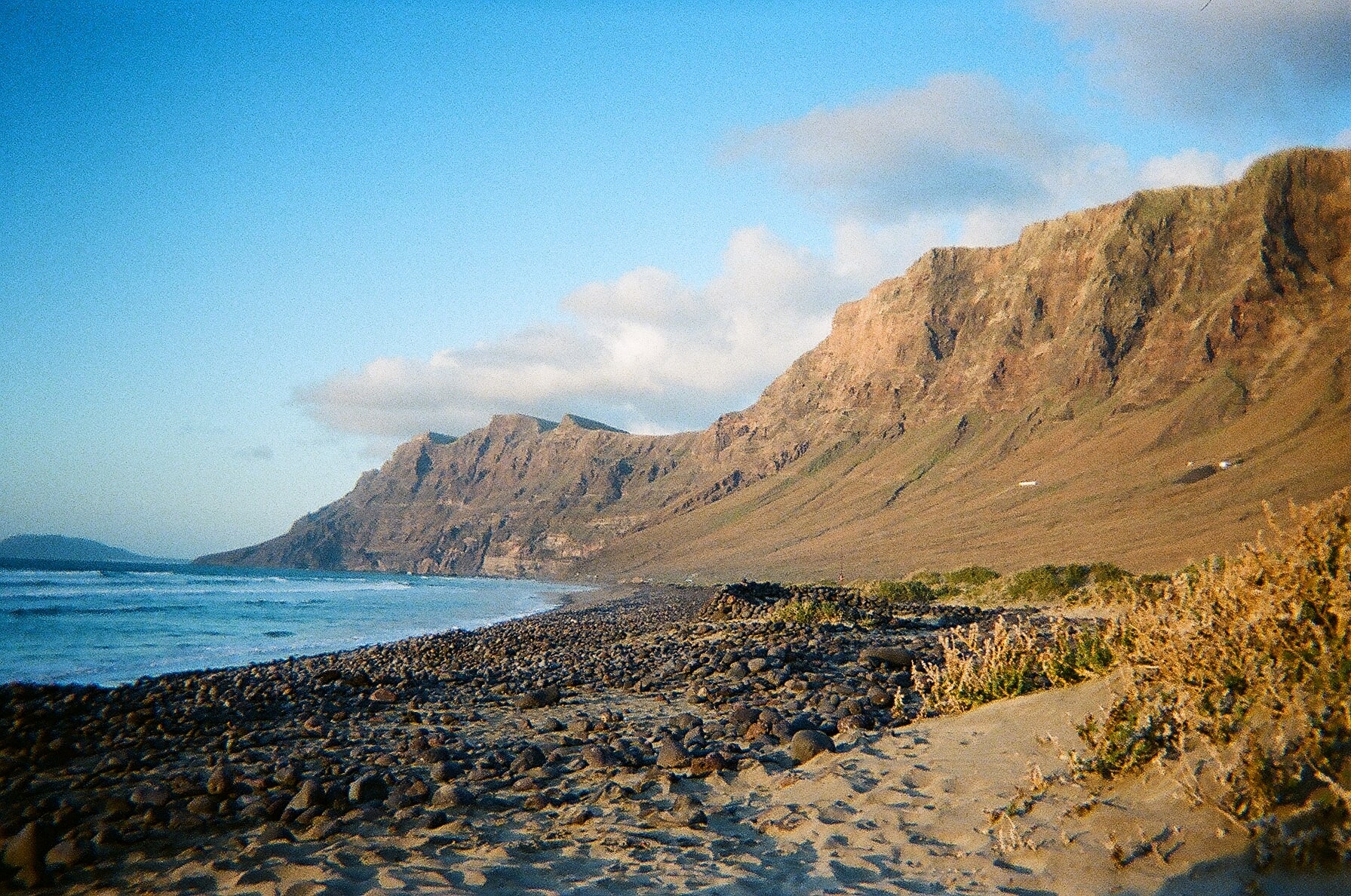 Living in a bubble
Life on an island like Lanzarote, where you spend most of your time on the beach, surfing, or on the terrace of a beach bar, can make forgetting about the rest of the world especially easy. It can sometimes feel like living in a bubble or on a constant holiday, which sounds amazing if you're actually on holiday.
But for those of us working, we must not forget that there is a busy world outside and that we need to be in the loop of the latest news, trends, major events, etc. Finding this balance can sometimes be challenging, which brings me to my next point.
Finding that work-life balance
One of the most obvious difficulties is being able to stay focused on work while being tempted to enjoy the constant sunny blue skies and perfect waves. Gotta dig deep for that discipline!
Some of us have to lock ourselves in a room with the blinds down to avoid FOMO because of the constant holiday mood. The islands are a famous tourist hub and, as such, there are constant parties and social events, no matter the day of the week. You can imagine how the temptations can be a struggle to ignore.
The ultimate sports destination
If you're a sporty person, Lanzarote is the island for you. It has a perfect environment for both water sports and adrenaline rushes! And being on the Atlantic, it's a very popular surfing, scuba diving, whale watching, and hang gliding destination. I've found that many of the remote workers on this island have come for this exact reason. It also hosts the famous Ironman triathlon yearly.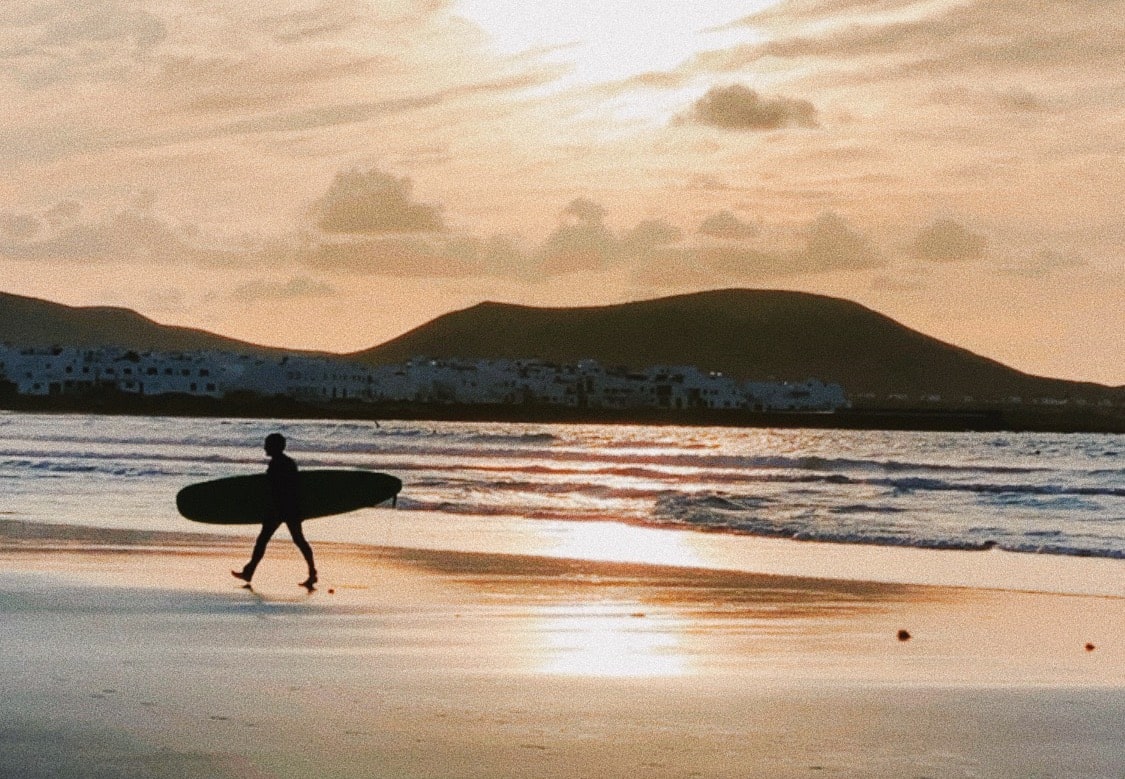 If you're like me and don't get all that crazy about the idea of sports, the island is also known for its hikes and unique biodiversity, cave exploration, the many world-class wine bodegas, yoga retreats, and horse riding. A magnificent mix.
All in all, the cons aren't so bad.
All it takes is some getting used to – after all, the work-life balance can be an issue anywhere. But the constant holiday feel and lifestyle surrounded by nature and fitness makes this life pretty worth it. With the proviso that you have to be disciplined enough to make it work.
The leisurely time in the Canary Islands truly makes up for the time spent working. And if you love your job, you're in a win-win situation, really! There's a great island life to be grasped and had.
Interested in learning more about remote work in some of the world's other places? Have a look at some of our other guides below: