With the number of certifications out there for brands to show off their sustainability efforts, it's exhausting. We get it. Not only is there a plethora of these persuasive little insignias but they all have different goals. And there isn't one single certification that satisfies everything that 'sustainability' can stand for perfectly.
In this guide, we'll identify – and keep updating – some of the most commonly used certifications. Greenwashing is trending right now, so we'll sort through the bullsh*t for you and give you an objective view of some of the criticisms.
Here's a quick infographic on what we feel are the best sustainability certifications out of those mentioned, based on the research we've done. But bear in mind this is a bubbling, embryonic area and all sorts of new ones are emerging into the light and finding their way onto packaging as time goes by.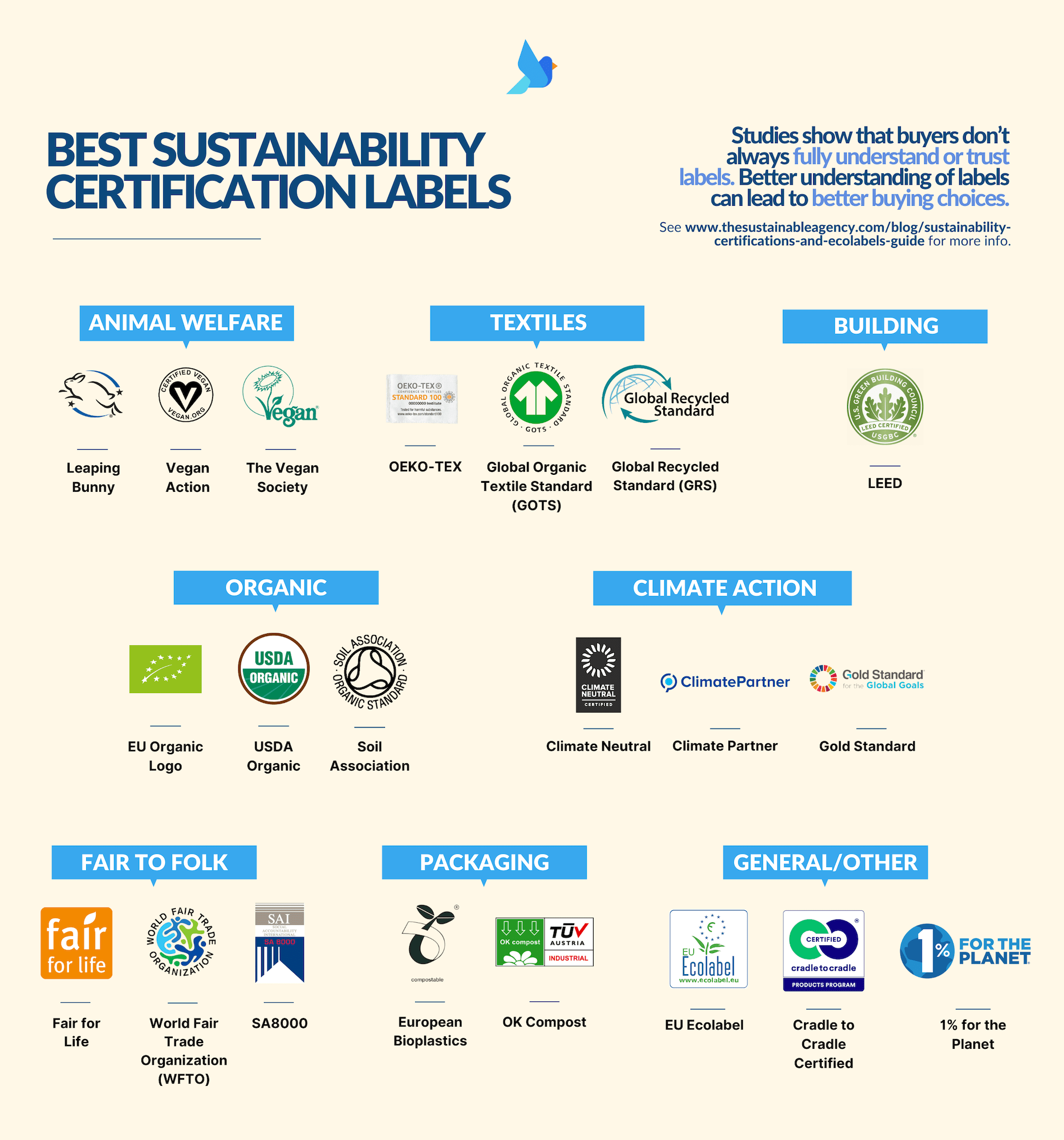 OK, let's get into it.
Skip to:
General/Other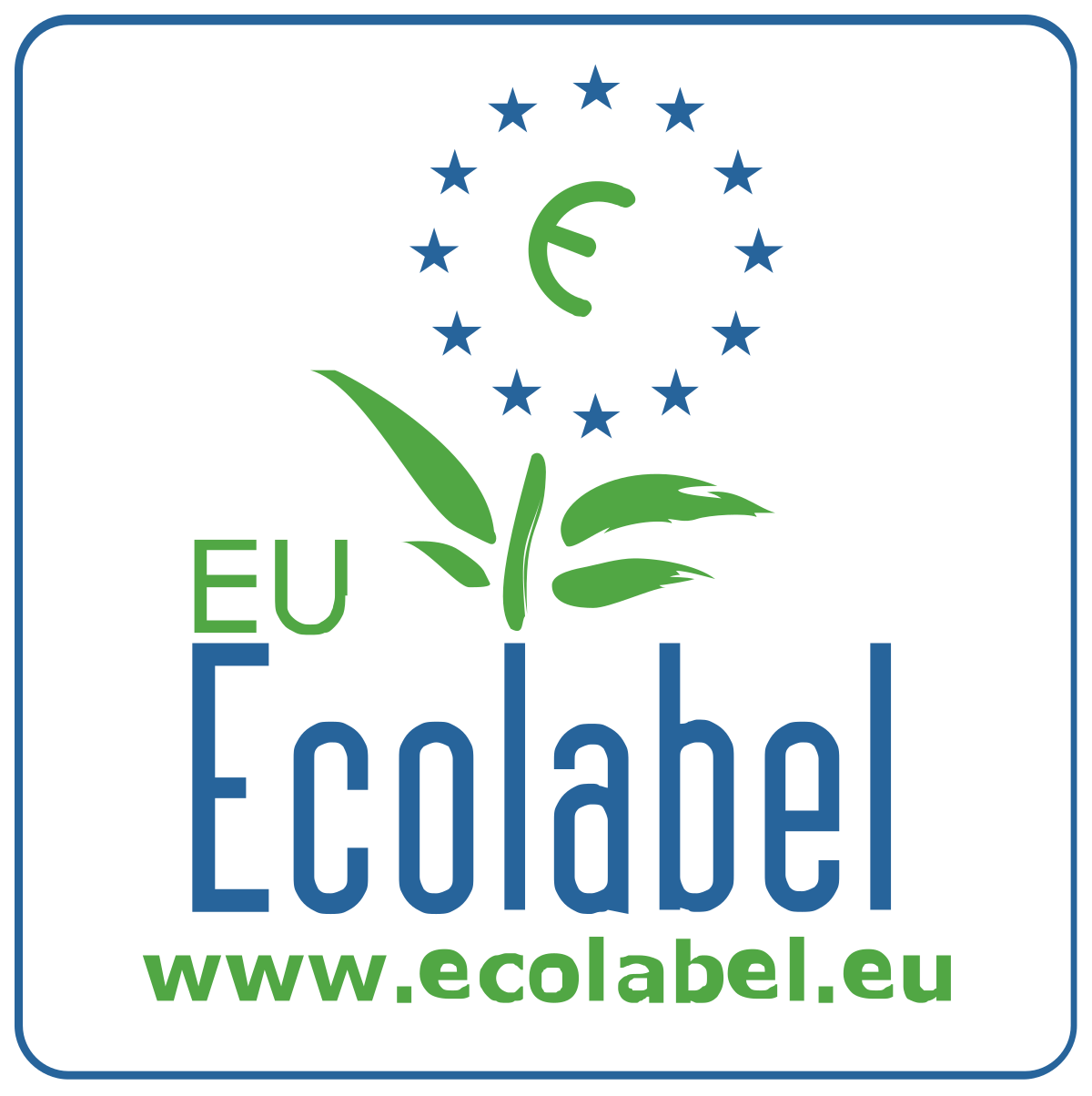 Accredited by: European Commission and Member States
Used for: all kinds of goods and services
Examples of brands with certified products: Souldrops, Dear Denier, Hay, Amalurra EcoHotel & Retreat Center
The EU Ecolabel was launched by the European Commission for products and services that meet high environmental standards, relative to other products in the market. It promotes Europe's transition to a circular economy, evaluating product life cycles: from raw material extraction, to production, to distribution, to disposal. This way, buyers are empowered to make better purchasing decisions. Brands are required to comply with stringent criteria that are certified by third-party independent bodies (Competent Bodies).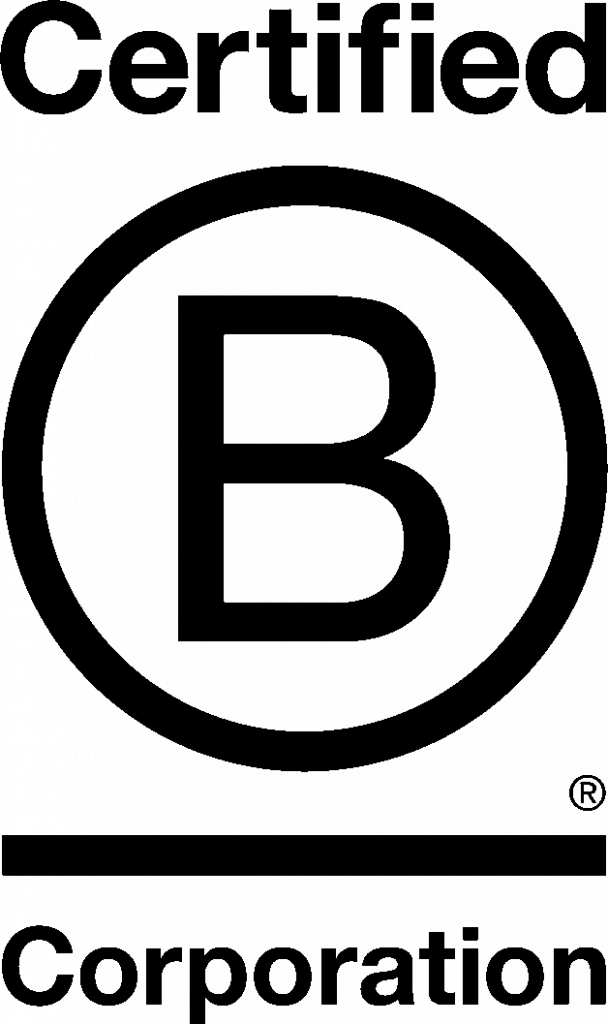 Accredited by: B Lab
Used for: brands (and not products)
Examples of certified brands: Ethique, Patagonia, Proper
By now one of the most well-known certifications in the sustainable realm, B Corp allows businesses to officially commit to achieving the highest standards of social and environmental performance to balance purpose and profit. Businesses are assessed by non-profit B Lab, and must undergo an assessment to which they'll receive a score out of 200.
It's one of the most popular sustainability certifications out there and more and more businesses are signing up. You've likely heard of it or are maybe even thinking of applying and fairly so. However, despite all the good stuff, B Corp is not immune to criticism and here, we've made a summary of the complaints in a more detailed post about the certification.

Accredited by: Better Cotton Initiative (BCI)
Used for: brands (and not products)
Examples of certified brands: H&M, ASOS, Urban Outfitters
Better Cotton is a non-profit organisation advocating for better practices within cotton communities. They aim to reduce the negative impacts of cotton growing and processing. But they have come under scrutiny, for a variety of reasons including using GMO, non-organic cotton, and forced labour in China. Many BCI members are global fast-fashion brands like H&M, who have had their sustainability claims questioned overall.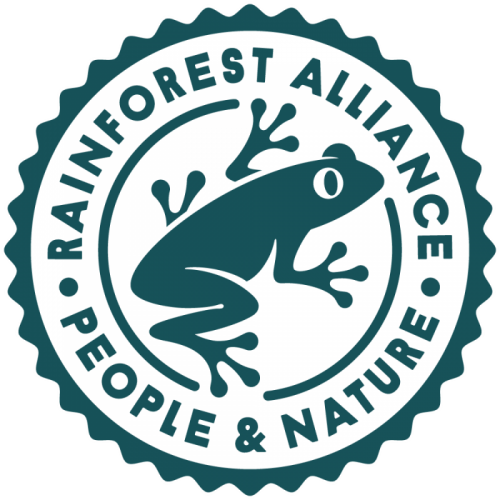 Accredited by: Rainforest Alliance
Used for: agricultural products, paper/cardboard packaging, and tourism businesses
Examples of brands with certified products: Chiquita, Follow Your Heart, American Airlines
The Rainforest Alliance label on a product means that 90% of the product's ingredients were sourced from farms or forest operations that protect farmers, forests, wildlife, and local communities. If they have between 30-90% certified content, then the seal must disclose the percentage of certified content. Their standards focus on: forests, climate, human rights, and livelihood. Their forestry products are based on FSC standards (see later), which Rainforest Alliance is a founding member of.
It's widely used, and anything aiming to protect rainforests is to be praised. But there is some controversy around Rainforest Alliance, such as it not being fair trade, its use of pesticides, and potential use of GMOs.

Accredited by: The Cradle to Cradle Products Innovation Institute
Used for: physical, non-edible products such as apparel, building supplies, packaging, furniture
Examples of brands with certified products: Wellicious, Beauty Kitchen, Reynaers Aluminium, Maybelline
The Cradle to Cradle certification applies to physical products only but delves deeply into how the company conducts business, beyond the product you see and buy. It uses third-party verification and assesses the safety, circularity, and responsibility of products across five categories: material health, product circularity, clean air & climate protection, water & soil stewardship, and social fairness. Products receive an achievement level (basic, bronze, silver, gold, or platinum) in each of the 5 categories, with the lowest achievement level representing the product's overall mark.
The program and standard was inspired by the famous book Cradle to Cradle: Remaking the Way We Make Things by William McDonough and Michael Braungart. So far, it seems to be globally recognized as credible – and a benchmark for a circular approach to business.

Issued by: 1% for the Planet
Used for: brands (and not products)
Examples of certified brands: 4ocean, AllTrails, Kelpy, Bee's Wrap
1% for the Planet was started in 2002 by the founder of Patagonia, Yvon Chouinard, and the founder of Blue Ribbon Flies, Craig Mathews. While a membership with 1% for the Planet won't tell you anything about how a company conducts its business – sustainable, ethical, or not – it guarantees that the company is donating 1% of its annual sales to at least one of over 6,000 environmental causes, all of which are centered on either climate, food, land, pollution, water, and/or wildlife. The logo can be placed on member brands' products or websites.
Animal Welfare
Leaping Bunny
(Leaping Bunny Program in the US and Canada and Cruelty Free International globally)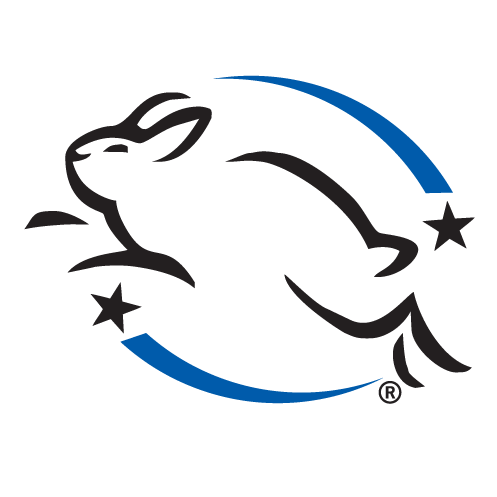 Accredited by: Coalition for Consumer Information on Cosmetics (CCIC)
Used for: cosmetics, personal care, household products
Examples of brands with certified products: Dr. Bronners, E.l.f., JASON
This nicely named certification ensures that a company does not take part in animal testing for their final product, as well as every single ingredient in that product. The company also has to implement a supplier monitoring system and has to recommit to the standards annually.
Note: Brands certified cruelty free by Leaping Bunny can be owned by a parent company that does test on animals. Brands can also still contain animal products, so this certification does not certify that a product is vegan. For vegan certifications, see the next three.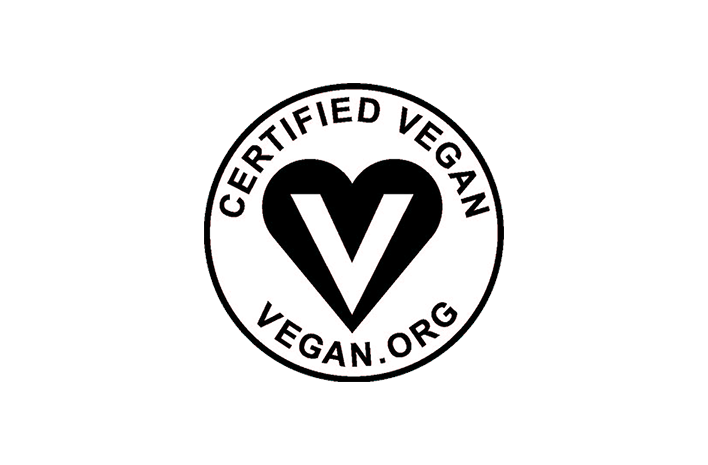 Accredited by: Vegan Action
Used for: all kinds of products such as food, drinks, cosmetics, clothes, bags, shoes, household products
Examples of brands with certified products: Oatly, Vita Coco, Hellman's, Magnum
USA-based products can be certified vegan by Vegan Action to ensure that there is not a single ingredient or component that was derived from animals, including GMOs that include animal-derived substances. For example, sweeteners can't be processed by bone char, and alcohol products can't have been filtered or clarified with animal products.
Companies must even prove – if shared machinery is used with non-vegan products – that machinery and surfaces were thoroughly sanitised and cleaned in between. This certification also means the product involved no animal testing.

Accredited by: The Vegan Society
Used for: all kinds of products such as food, drinks, cosmetics, clothes, bags, shoes, household products
Examples of brands with certified products: Alpro, Violife, Wagamama, Burger King, LUSH
The Vegan Society trademark logo is used worldwide, and with similar strictness to Vegan Action's certification. It guarantees products are free of animal use, animal testing, animal-derived ingredients, and GMOs that have animal-derived substances or production processes. Restaurant dishes using this label should be prepared separately from non-vegan dishes. So no grilling of vegan patties right next to massive meat ones like Burger King did 🤦🏽‍♀️.

Accredited by: The PETA Foundation
Used for: clothes, bags, shoes, accessories, textiles, and home decor
Examples of brands with certified products: NAE Vegan Shoes, DiMare Design, Woodpecker Coats, MoEa sneakers
The vegan certification by PETA (People for Ethical Treatment of Animals) ensures that a product does not contain any animal-related materials. It can be used for products, even if other products as part of that collection are not vegan; it can be used for fully vegan collections from a brand, and it can be used to certify an entire brand. It's not to be confused with PETA's cruelty-free certification.
Despite this vegan certification being used by over 1,000 brands, PETA has a controversial reputation. In particular, for its shocking ads, which have even been banned in some countries. As always, it's good to be informed of the good and the bad.
Better Textiles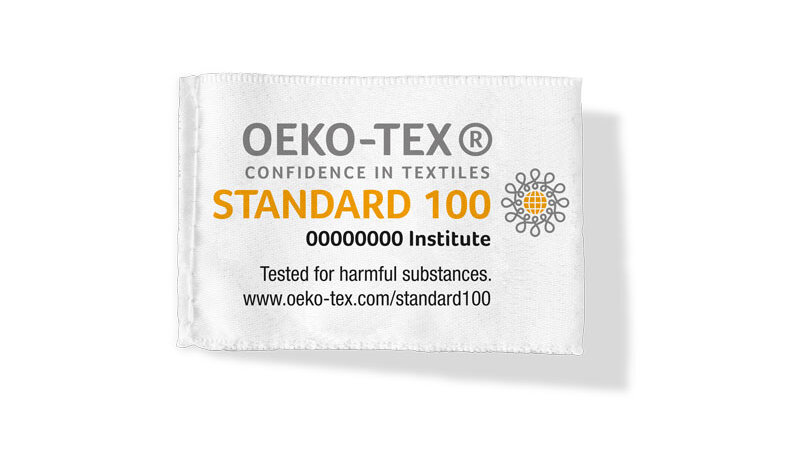 Accredited by: OEKO-TEX
Used for: textiles and fabrics
Examples of brands with certified products: Cozy Earth, Under the Canopy, Reformation
OEKO-TEX offers 6 different certifications: Made in Green, Standard 100, Leather Standard, SteP, Responsible Business, and Eco Passport. From the 6, their Standard 100 is the most popular, where they make sure that a product is entirely free from over 100 substances that are harmful to people and the environment. It ensures that end-products (every single part of it) are free from harmful chemicals. Others focus more on working conditions, such as Made in Green, but are said to be not as strict – e.g. child labor isn't prohibited.
OEKO-TEX should not be confused with organic; it simply tests for consumer safety and doesn't investigate into raw materials. Their criteria are reviewed every year, and they operate on global standards. They also regularly update their certifications and introduce new ones.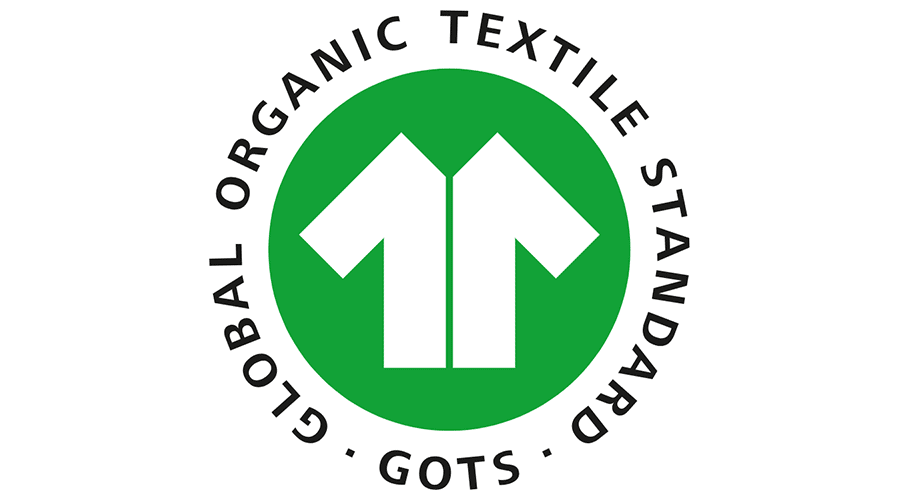 Accredited by: GOTS and third-party GOTS-accredited certification bodies
Used for: textiles
Examples of brands with certified products: PACT, Organic Basics, Brook There
GOTS is the leading certification for organic textiles, a classic example being for cotton. It is one of the most relevant sustainability certifications in the fashion industry. To be GOTS-certified, a product has to prove to be at least 70% organic*, and the entire supply chain and manufacturing is monitored. There are strict controls on chemicals used, water and energy waste, as well as the treatment of workers.
It's internationally recognized as one of the toughest organic textile standards to achieve. We're big fans of this one and a few of our sustainable fashion clients swear by it!
*They have two standards for certifications: one that requires a minimum of 70% organic material and one with a minimum of 95% organic material.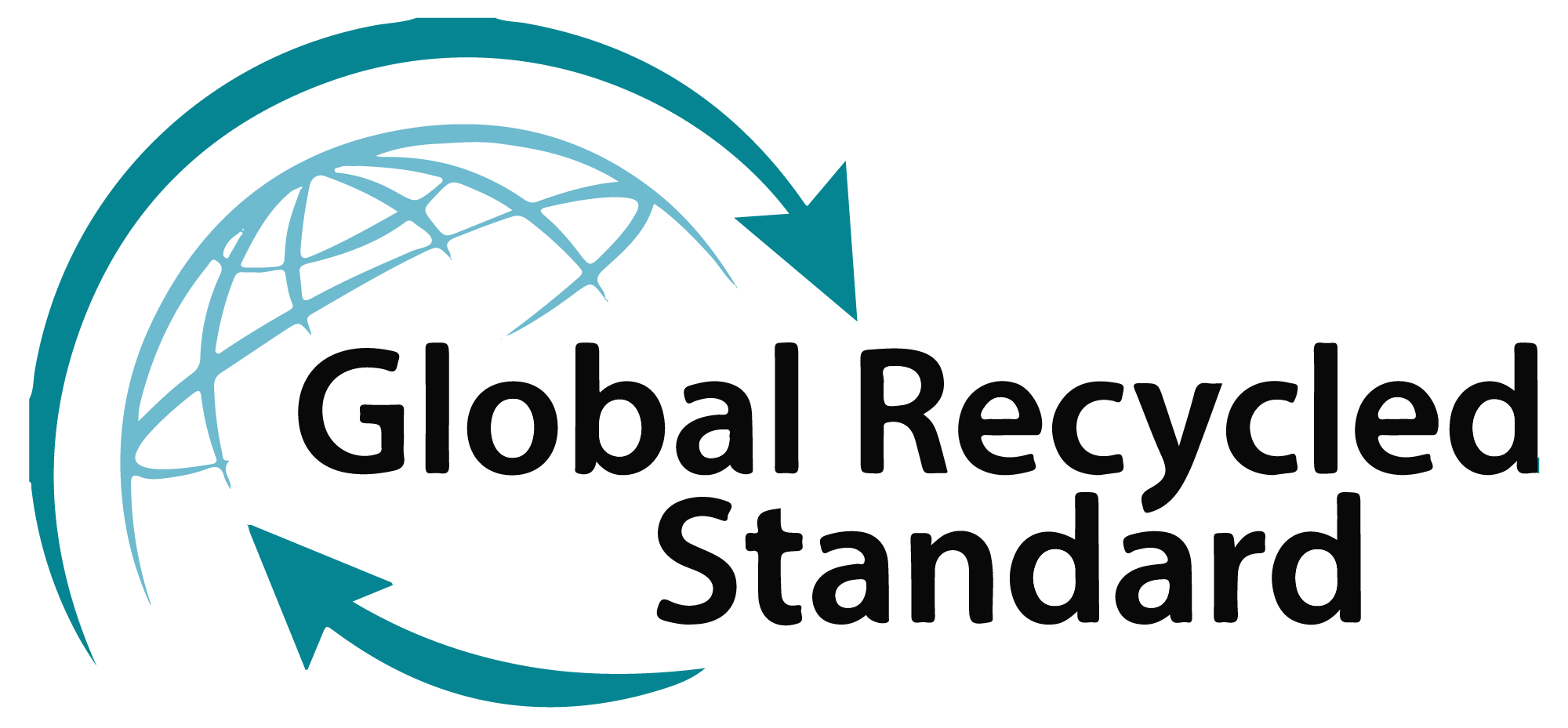 Accredited by: Textile Exchange
Used for: textiles
Examples of brands with certified products: Tala, Nudie Jeans, Kuyichi
The Global Recycled Standard verifies, through third-party certification bodies, that a product contains at least 20% recycled materials. But they also address supply chains, environmental and social practices, and chemical contents. Their objective is to make sure content claims are accurate, working conditions are good, and that the use of toxic materials is minimised.
Building & Design

Accredited by: The Green Building Certification Institute (GBCI)
Used for: buildings, communities, cities
Examples of certified projects: Olympic House, Switzerland; The Empire State Building, NYC; TAIPEI 101, Taiwan
Run by the U.S. Green Building Council (USGBC), LEED is a rating system that evaluates the environmental performance of a building, and a certification that provides a holistic framework for efficient, cost-saving green buildings. There are 4 levels of the LEED certification: platinum, gold, silver, and certified. Each level corresponds to points earned based on how a project addresses carbon, energy, water, waste, transportation, materials, health, and indoor environment quality.
Some industry folk claim that LEED may be more of a cost-increasing marketing tool and made for rent-seeking elites, than one to actually uphold sustainability standards. However, it is still a leading certification that's the most widely used efficient building program in the world. It's hard to argue that it doesn't encourage a transformation toward sustainable design.
Organic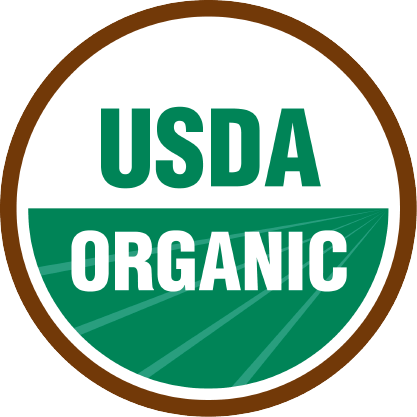 Accredited by: USDA (United States Department of Agriculture)
Used for: food, cosmetics, skincare, textiles
Examples of brands with certified products: Dole, 365 by Whole Foods Market, Kirkland Signature
Despite having lost a bit of trust, the USDA Organic label still stands out due to upholding its commendable requirements, as well as extra efforts to step up and prevent organic fraud.
USDA Organic certifies U.S. products only and demands that no synthetic pesticides, herbicides, fertilisers, or GMOs (following a list of acceptable and prohibited substances) are present under every facet of the farm and business. USDA certifies organic textiles too, but only the raw, agricultural fibre – not the finished, processed textile. Third-party certifiers carry out a yearly review and audit.
That all said, the U.S. organic market has grown so big that some say the current system is not up to scratch and that it needs an overhaul. Some growing concerns are third-party certifiers not upholding all of the required standards and non-organic food being imported to the U.S. as 'organic'.
Note: USDA Organic certification does not ensure animal welfare or environmentally sustainable production.

Accredited by: European Commission
Used for: agricultural raw materials and food products
Examples of brands with certified products: Whole Earth, Ecocesta, Natruly
Contrary to all the other certifications mentioned in this post, the EU Organic logo is mandatory for pre-packaged food products produced and sold as organic in the EU. The logo is optional otherwise, such as for imported organic products. There are strict requirements for the use of this logo, for example no GMOs, transformation of waste into resources, animal welfare standards, and at least 95% of ingredients must be organic. Logos must be accompanied by the coded number of the control body that authorized certification.

Accredited by: International Organization for Standardization (ISO)
Used for: food, cosmetics, textiles
Examples of certified brands: Salt of the Earth, Komodo, UpCircle
In the UK, Soil Association certifies over 70% of organic food and drinks, making it the country's leading organic certification body. That doesn't just refer to Soil Association certified organic – they also certify to other standards, including GOTS, COSMOS, and FSC.
Verified by third-party auditors and holding the international standard ISO17065 accreditation, Soil Association promises to operate in a 'consistent and reliable' manner. Soil Association's certified products are legally required to meet EU Organic's regulations, plus their own higher standards. You can find their logo on certified products for easy identification.
Climate Action
Climate neutrality works best in combination with efforts to keep emissions low in first place. Here are a few key certifications in the area: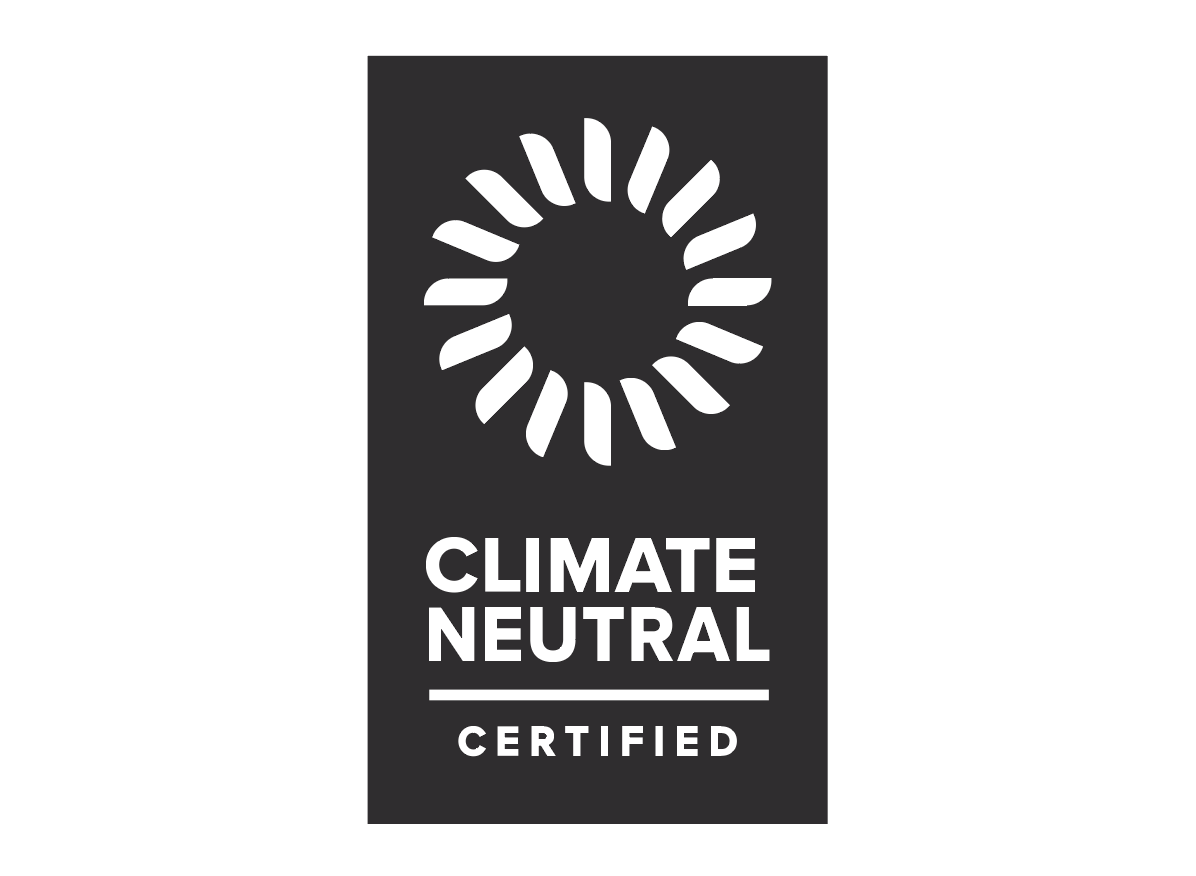 Accredited by: Climate Neutral
Used for: brands (and not products)
Examples of certified brands: Klean Kanteen, Pela, Wolven
Climate Neutral is a non-profit whose certification process includes a guided 3-step process: measure, offset, and reduce. Companies must document quantitative progress and abide by the Climate Neutral Certification Standards (CNCS). This certification is about indirectly reducing your overall carbon footprint as a company. Once a brand has received their certification, they can display the label on their products, packaging, and marketing.

Accredited by: Climate Partner / TÜV Austria
Used for: brands, packaging, and products (e.g. print products, hotel stays, food and beverage)
Examples of certified brands: Canon, Lavera, LEON, Akepa
After assessing a company's current emissions, Climate Partner offers five solutions: a corporate carbon footprint for companies, a product carbon footprint for a product or service, a carbon emission reduction strategy, carbon offsetting to achieve climate neutrality, and communicating these commitments.
Akepa uses Climate Partner to understand and offset carbon emissions but we also try to keep those very low in the first place through strategies like our 100% remote working model.

Established by the World Wildlife Fund and other NGOs, the Gold Standard is not for brands or products, but rather for projects to quantify, certify, and maximise their impact. It is a carbon offset program that is focused on progressing the United Nations' Sustainable Development Goals (SDGs), and they must follow the Gold Standard for the Global Goals' requirements. They are rigorously screened for true environmental impact through UN-accredited independent auditors, and they require the involvement of local stakeholders and NGOs.
Fair to Folk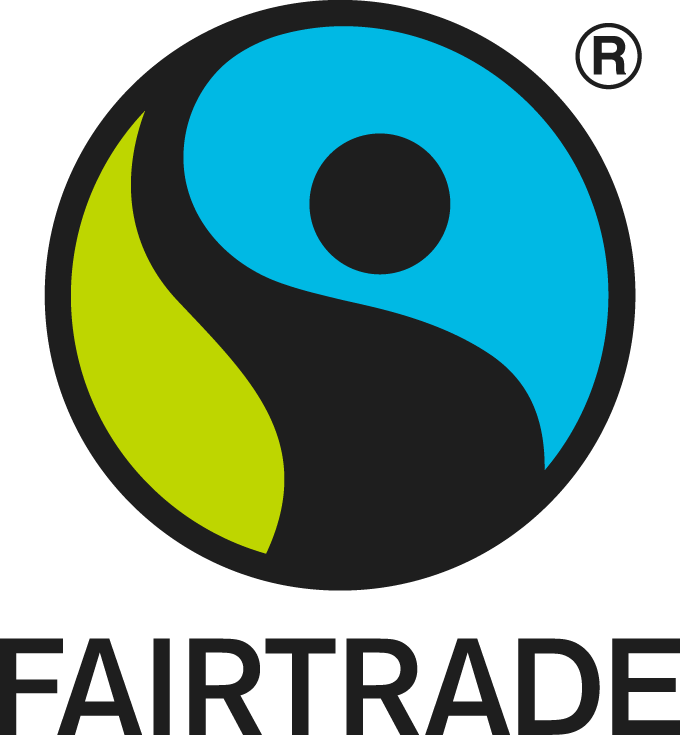 Accredited by: FLOCERT
Used for: mainly food & beverages
Examples of brands with certified products: Ben & Jerry's, Clipper Tea, Nespresso
The Fair Trade certification is amongst the most well-known and ubiquitous. Their goal is to empower workers and farmers, and promote fair pay. They check compliance of standards through audits by independent certifiers, including that producers are paid their premiums.
You've likely seen this little insignia on something or the other but it's come under a lot of scrutiny for quite some time now – for fair reasons (pun intended). One main issue is that they may not be actually taking farmers out of poverty and may instead be perpetuating it, starting with their low premiums for farmers. You can read in more depth about some of the complaints here. At the same time though, there are many defending the certification.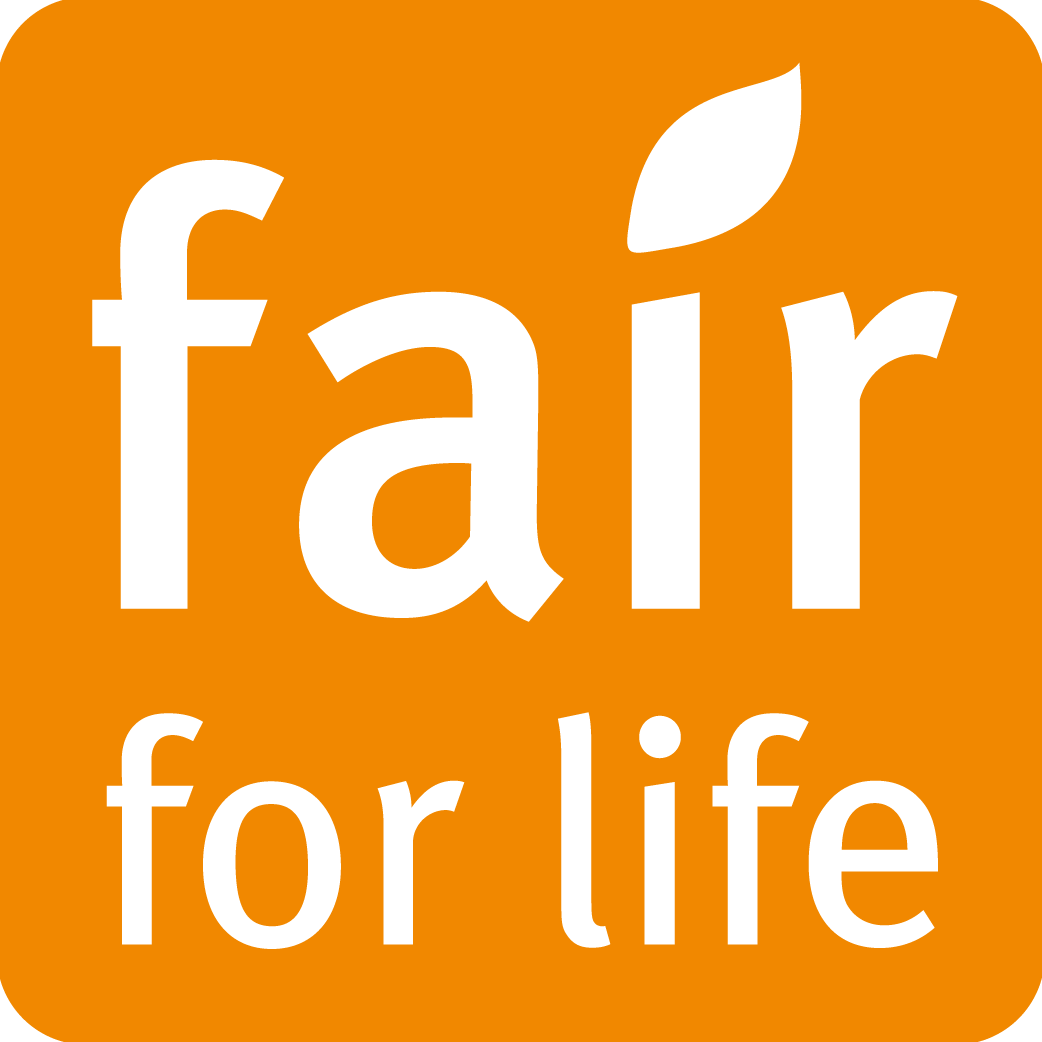 Accredited by: Ecocert
Used for: agricultural goods, cosmetics, textiles, detergents
Examples of brands with certified products: Dr. Bronners, Trabocca, Lotus Foods, Pukka Tea
Fair for Life's main focus apart from fair pricing is a responsible, fair, and respectful supply chain to all affected. To qualify for using the third-party certified Fair for Life label on your food product, it must contain at least 80% of certified ingredients (for some other categories, 70%). The 6-step process includes initial evaluation, commitment to corrective measures of non-conformities, and continuous monitoring based on a 3-year cycle. Fair for Life rigorously assesses and accredits every step of a product's life.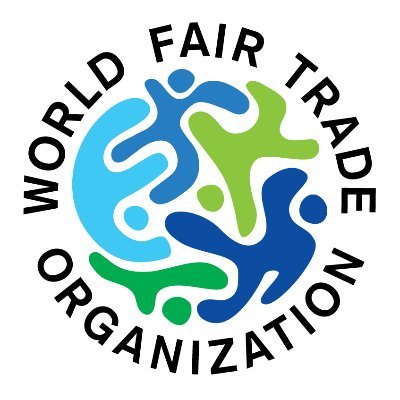 Accredited by: World Fair Trade Organisation
Used for: enterprises (rather than products)
Examples of certified brands: People Tree, Mayamiko, Seepje, Global Mamas
WFTO is a global association that certifies enterprises, and therefore makes sure that the entire supply chain and processes of a company are ethical, as opposed to specific products. Through audits and peer visits, brands must prove that they prioritise social and economic justice before anything else. Once a certified member, brands can then use the guaranteed fair trade label on any and all of their products.

Accredited by: Social Accountability Accreditation Services (SAAS)
Used for: brands from any industry
Examples of certified brands: Girlfriend Collective, ECOALF, POMP
SA8000 is a certification for ethical labour practices created by Social Accountability International (SAI). However it is Social Accountability Accreditation Services (SAAS), a separate entity, that accredits independent third-party certification bodies to hand out certifications. Brands of all types, from any industry, and in any country that do business in a way that is fair for workers can be certified.
Based on internationally recognized standards of decent work, the nine elements of its framework judge performance on issues such as child labour, forced labour, health and safety, discrimination, and working hours. However, there are shortcomings associated with SA8000, the biggest one being that almost 300 garment factory workers lost their lives in a factory fire. The factory had just recently been certified by SA8000.
Oceans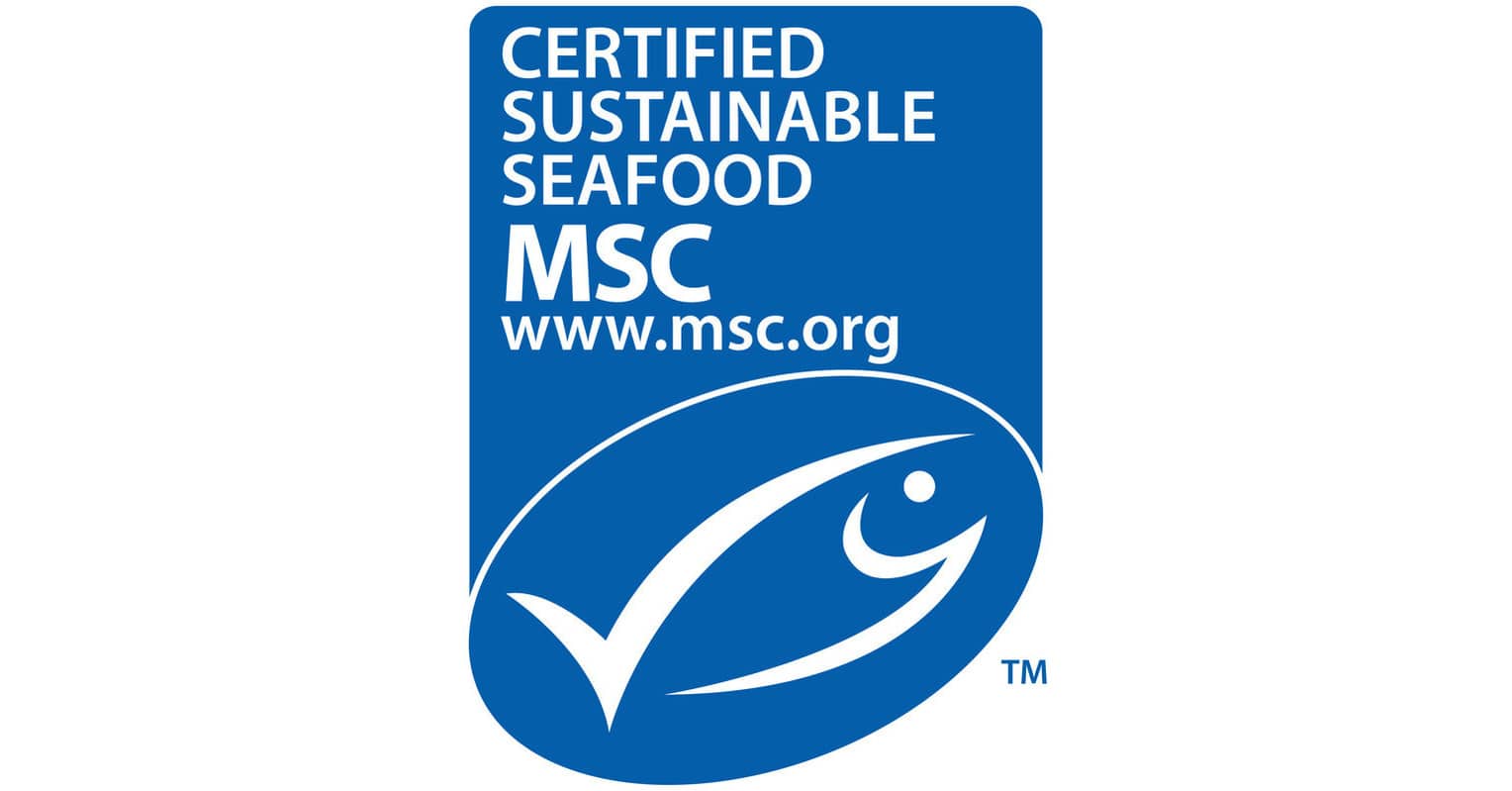 Accredited by: Assurance Services International (ASI)
Used for: fisheries
Examples of brands with certified products: Walmart, Bumble Bee, Lidl
The Marine Stewardship Council assesses fisheries to see if they are well-managed and sustainable. They're assessed by accredited independent certifiers under 3 core principles: sustainable fish stocks, minimising environmental impact, and effective fisheries management.
MSC has received some backlash, though – a quick Google search will yield many different sources stating their reasons why. For starters, fisheries that have not yet achieved the sustainability standards can still get certified. MSC also certifies bottom trawling, which is an unsustainable practice that promotes overfishing, as it crudely drags a net along the seafloor – indiscriminately capturing everything fishy that was unlucky enough to be in wrong place at the wrong time.
Packaging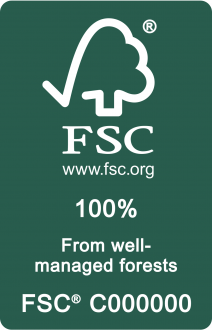 Accredited by: Assurance Services International (ASI)
Used for: any wood, paper, and/or wood-based materials
Examples of brands with certified products: L'Oreal, Nestlé, McDonalds
A logo you've probably seen somewhere, it's often the go-to when looking for furniture and/or wood-based products. The Forest Stewardship Council aims to set the world-leading forest management standards, for example prohibiting deforestation, protecting ecological values and endangered species, and restricting the use of hazardous pesticides. There are certified assessment bodies to carry out audits for companies. It's a respected certification but the credibility of the FSC has come under some criticism for somehow failing to protect forests, for reasons including illegally harvested wood and little to no effect on tropical deforestation.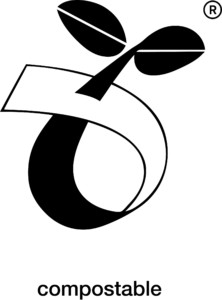 Accredited by: TÜV Austria and DIN CERTCO
Used for: packaging of products
Examples of brands with certified products: GoZero, Scrummi, If You Care
Biodegradable refers to material that breaks down naturally with microorganisms in the presence of oxygen and light. Compostable refers to material that breaks down under a human-driven, compost environment, the end result being soil. Items can be compostable either in a home compost, industrial compost, or both. Everything that's compostable is also biodegradable, but not everything that's biodegradable is compostable. And neither of the two will be able to break down in landfill.
This compostability label by European Bioplastics refers to being industrially compostable according to the European standard EN13432. This logo tells buyers that the packaging of a product will break down, as long as it was disposed of correctly in order to be composted industrially.
According to EN13432, certified compostable items are checked and verified to fully biodegrade into water, biomass, and CO2 under controlled conditions such as temperature, moisture, and time frame, leaving behind no harmful substances.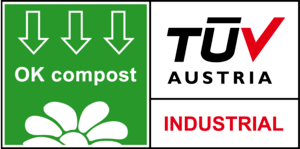 Accredited by: TÜV Austria
Used for: packaging of products
Examples of brands with certified products: Earth Starch, Les Petits Basics, Walki Plasbel
OK Compost has 2 labels: OK Compost Industrial and OK Compost Home. As the names imply, OK Compost Industrial means a product's packaging is compostable under industrial settings. It follows the European standard EN13432, just like the European Bioplastics label above.
OK Compost Home guarantees complete biodegradability even in a garden compost, which typically has a lower temperature and a more difficult, slower breakdown process. OK Compost Home is not based on a standard but it does serve as the basis for several standards!
---
Among the hundreds of sustainability certifications out there nowadays, we hope this article helped to clear things a little. And we'll be updating this guide sporadically – as covering all of the certifications in one article is practically impossible. And also criticisms may be addressed in the future by the respective certifications. Let's remember that any reliable certification is better than meaningless green claims like 'farm fresh' or 'natural', or even ingratiating green colored packaging with nothing sustainable behind it.
If you have any questions regarding a certain label, feel that an important one is missing, or simply want to start a conversation, feel free to leave a comment below!