Michaela Farnham is based in Stockholm, Sweden, and gives her perspective on Scandinavian sustainability, while sprinkling in a few of her favourite sustainable brands from the region.
It is said to be the best, you should learn from the best. And what better place to look studiously towards when it comes to sustainability than Scandinavia. Not only do the Scandinavian countries consistently rank in the top 10 for being the most sustainable on the planet, Norway, Finland, Denmark, and Sweden (where I live) are also among the happiest countries in the world. So, what makes them so great? How are they so good at, well, most things really?
Sustainability in Scandinavia – some background
Perhaps a lot of the factors that have to do with happiness, also have to do with sustainability. After all, when we talk about sustainability, we are not just referring to the environment, but also human, social, and economic factors. Which begs the question again: why are Scandinavians so good at sustainability?
One of the things you hear again and again about Scandinavia is the social inclusion and welfare models that society is built on. The Nordic countries try hard to create equal opportunities, care, and protection for their citizens. It's a pretty sustainable approach, society-wise, but the trust that approach gives rise to is also important.
When people trust each other and believe the other people who are talking to them, then that's a great place for meaningful change to happen. And Scandinavia, in general, has a deep understanding of climate change, has invested a lot of time, research, and innovation into sustainability, and also has decades of experience in targeted environmental initiatives. It's the perfect sustainability storm really…
This commitment to sustainability applies not only to Scandinavian society as whole but also to the many companies and startups that are founded here. Let's take a look at a few of my favourite examples:
A few of my favourite Scandinavian sustainable brands:
Oatly
A modern classic Scandinavian brand, Oatly is a plant-based milk company that is most famous for their clever copywriting and nailing the anti-marketing marketing vibe in its campaigns.
In the true Scandinavian way, Oatly promotes its by-far better for the environment oat milk products by driving environmental education and honesty through its communications. It even shares a very thorough and impressive yearly sustainability report which breaks down measures of 'planet and people' into year-over-year comparisons.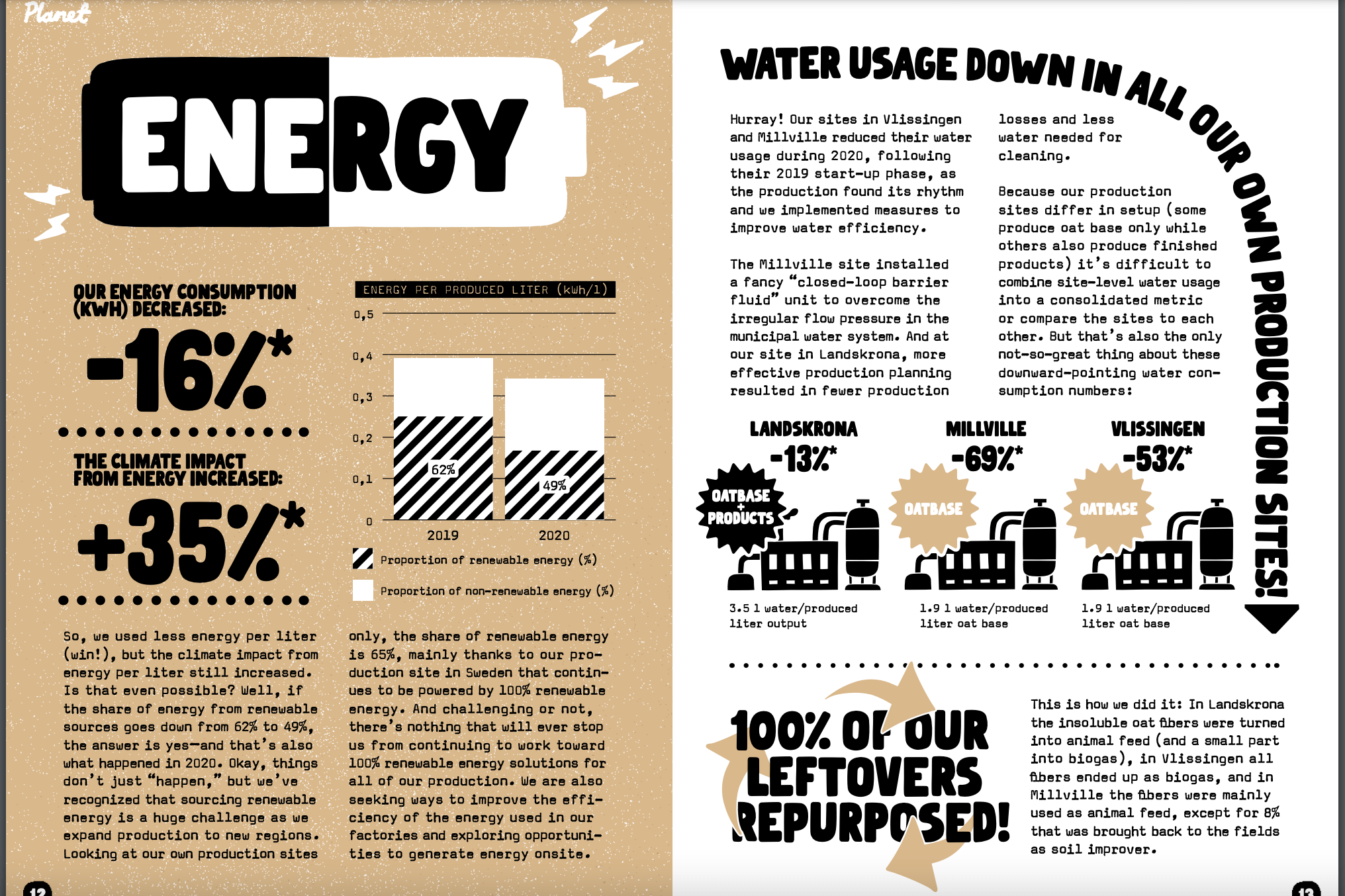 But besides being a classic example of Scandinavian sustainability, does this type of sustainable marketing work? Well, the short answer is yes. The long answer is that even through 2020, one of the most tumultuous years thanks to the pandemic, Oatly had a sales growth of 295% across all its product categories. So yeah, it's working. To me, it's a prime example of what happens when you are open and honest with your customers, about the good and the bad, to create a level of trust that goes beyond a normal everyday brand.
And remember, while we are talking about mere milk here, with approximately 68% of the world estimated to be lactose intolerant, the availability of dairy alternatives like Oatly can greatly affect people's wellbeing. Perhaps the added layer of sustainability is a bonus for some but for others it's a lot more reassuring to see.
Nudie Jeans
From far-from-fast food to slow fashion, Nudie Jeans is a Scandinavian clothing company that's showing sustainable denim brands the way with its swagger towards circularity.
Unlike wasteful fast fashion brands, in 2020 Nudie Jeans produced 98.6% of its products sustainably, they only use high-quality organic cotton, and – crucially – have 97% of their supply chain monitored. The sustainability journey doesn't end in production though, when a customer buys a pair of Nudie Jeans they receive a lifetime of free repairs and can trade in old pairs to be recycled or reused for discounted new. It's less of an encouragement to be sustainable and more of a practical helping hand to be so. It's a welcome way to get past the blah blah and make sustainability happen.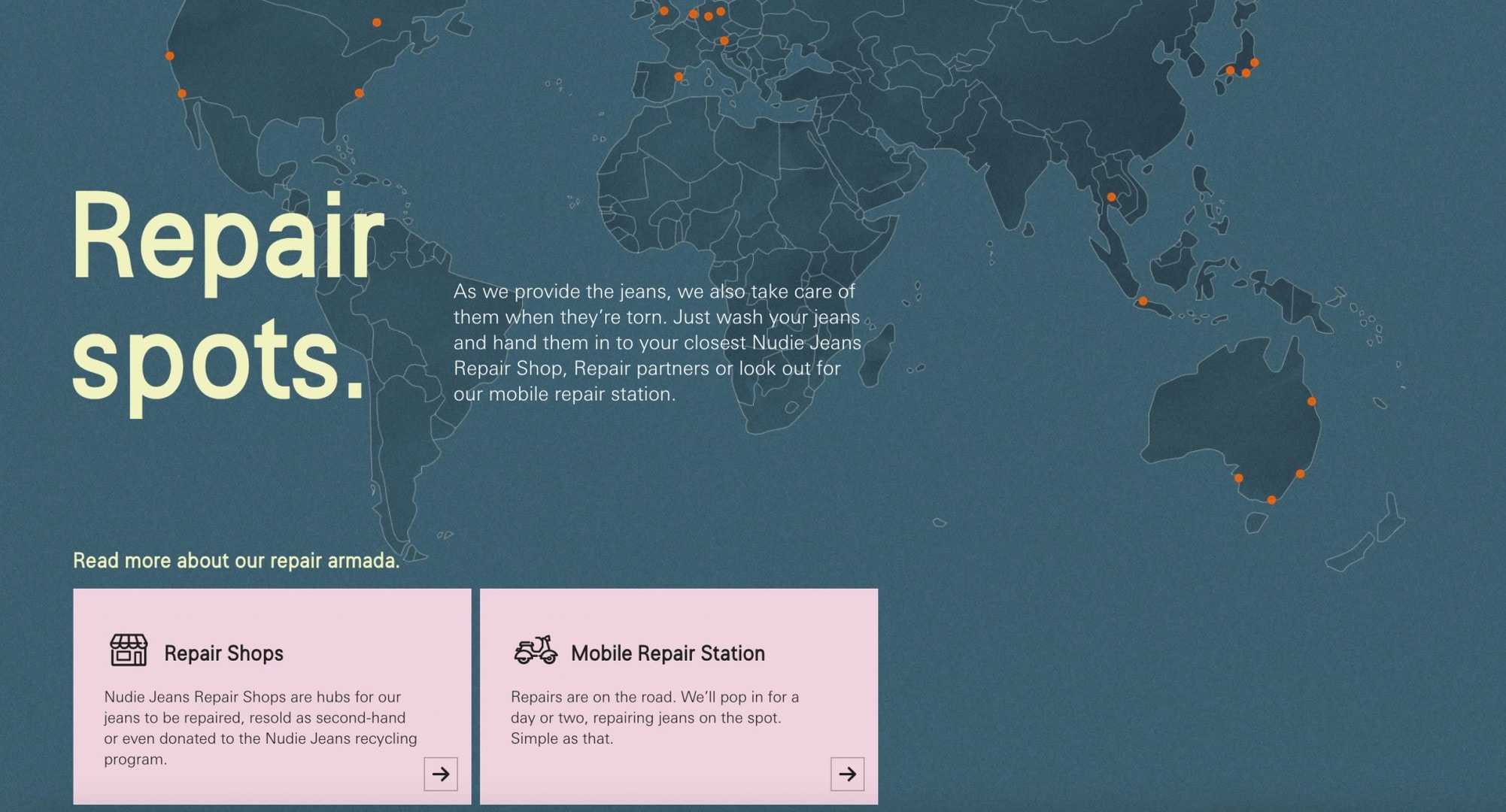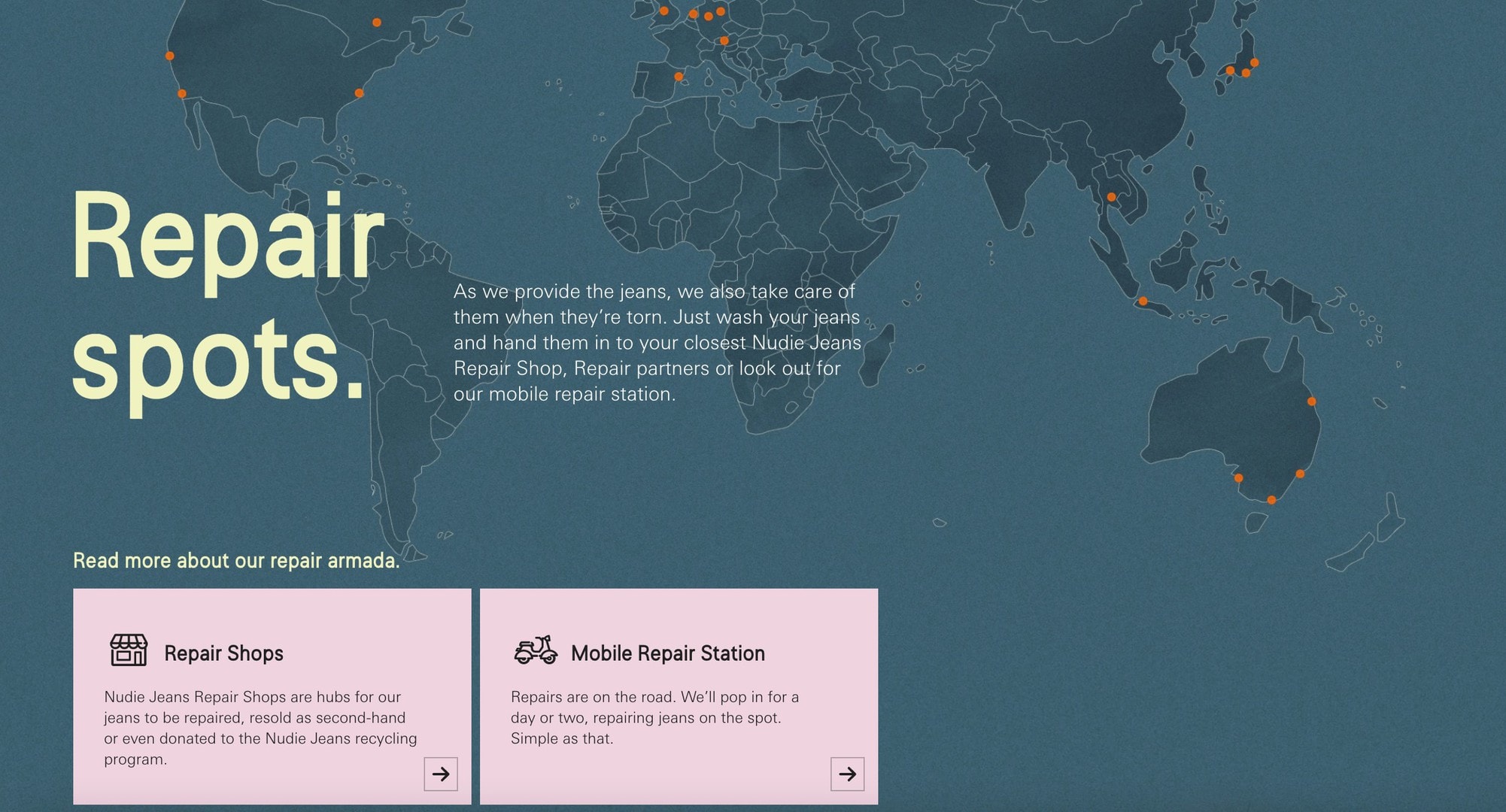 Just like its sustainable sibling, Oatly, Nudie has transparency at its core, divulging deep sustainability breakdowns on each of their products.
Sculptur
Founded: 2019
Product: Futuristic 3D-printed Furniture (from Waste)
Website: https://sculptur.se/
Instagram: Not yet
While food and fashion are a bit closer to home, Sculptur is changing the game in the more esoteric sector of recycled 3D printing. This company takes useless waste and transforms it into trendy new products, which can then be easily recycled again!
How on earth do they do that? Well, they use large 3D printing robots and the end results are impressive, including sustainable furniture that looks futuristic despite being made from old, obsolete trash. The materials used run the range from WPC (wood fiber and bio-based polymer), to PLA, old car interiors, discarded fishing nets; all sorts but none of it doing any good beforehand. It opens the door to all the different types of waste that can have a second life, maybe as your elegant and sophisticated new chair?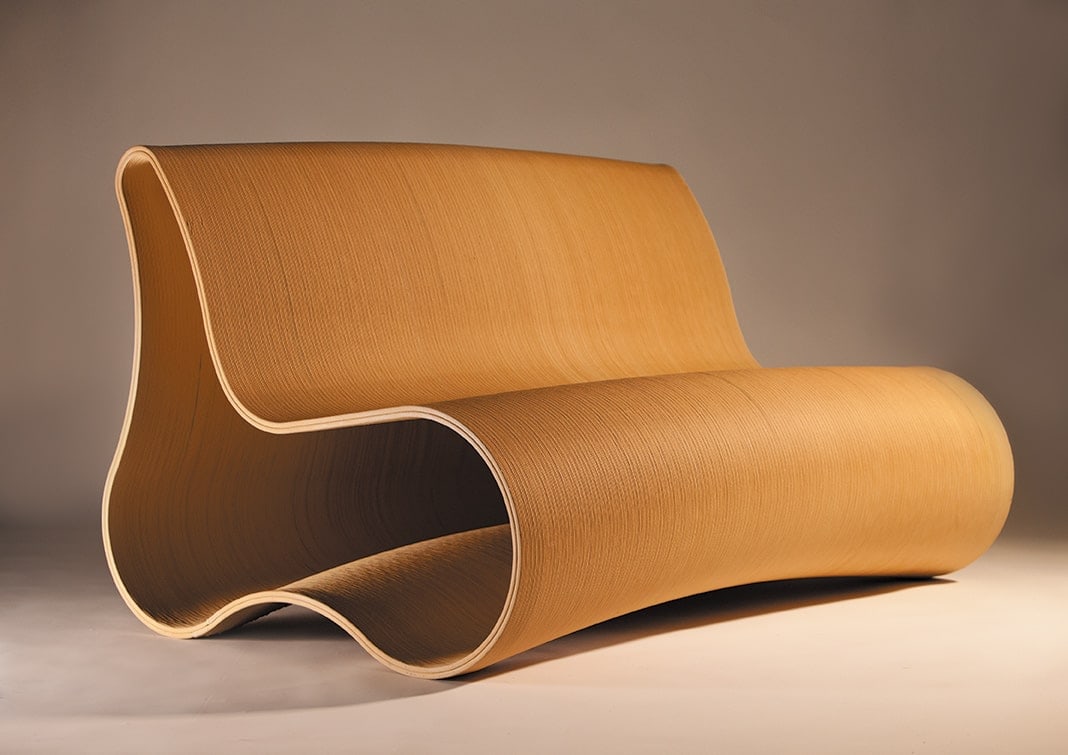 Sculptur believes that there are 'great business opportunities in waste', and with a world that is drowning in it, it sure does feel like turning rubbish into brilliant could be one of the ways to help our planet.
I think it goes without saying that Scandinavian brands are some of the best out there at the moment. And the mix of innovation, an acceptance of climate change, and a sustainable approach to society should mean that even more great brands will emerge in the near future.
Let's see if some other countries can be as superb when it comes to sustainability – and if you'd like help to tell your own sustainability story and grow your brand, get in touch!