Continuing our series of chats with sustainability pioneers, Akepa sits down with Sungai Watch.
The founders – a sibling trio – are an impressive bunch, winning some lofty awards for fighting plastic pollution in Bali, Indonesia (more on this below). But what's driving this ambition and action?
Combatting plastic waste is no easy feat. Especially, in Indonesia – one of the top five countries responsible for plastic pollution in the world's oceans. But the organization understands the combined power of hands-on work, community engagement, and data insights when it come to effecting long-lasting change.
Read on as we speak to Kelly Bencheghib, one of Sungai Watch's co-founders…
To start, tell us a little bit more about the Sungai Watch mission, and the meaning behind the name.
Sungai Watch is an environmental organization that I co-founded with my two brothers, Gary and Sam, in late 2020. "Sungai" means river in Bahasa Indonesia.
We aim to protect and restore Indonesia's rivers by developing simple technologies to stop the flow of plastic pollution from going into the ocean. We believe that river barriers are the quickest and most cost-effective way to eradicate plastic pollution by activating communities on land and giving them a sense of pride and ownership over keeping rivers clean in the future.
Since October 2020, we've installed 180 barriers in Bali, collecting over 1.4 million kilograms of plastic.
How are the trash barriers made?
They're simple floating devices that physically intercept the waste that floats on a river. We build these barriers in-house and have adapted the designs over time as we learned from our experiences during the past 3 rainy seasons. No two rivers are the same!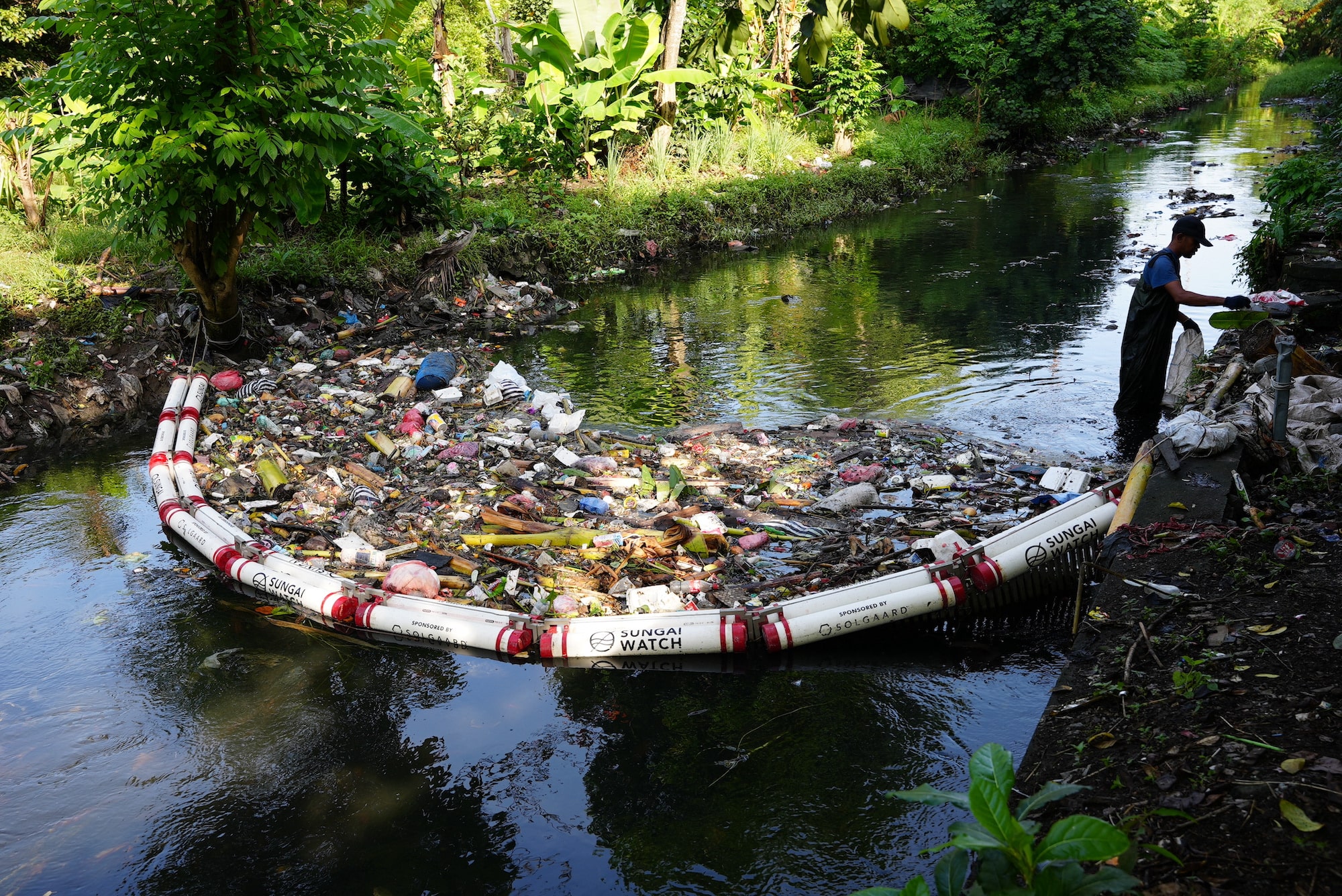 The first design we used came from a German environmental startup called Plastic Fischer.
What was it like starting in 2020, amid the breakout of the last global pandemic?
As 2020 brought everyone to a stop, it felt natural for us to take the time to reflect upon our past activism work and find ways of creating even more impact. That's when we decided to go back to our roots of cleaning up the environment and doing real on-the-ground action work! We decided to focus on rivers because 80%-90% of plastics in the ocean come from rivers and streams. Rivers are what connects people on land to the ocean and so much ends up in them.
The pandemic made people remember how important it is to take care of our planet. So, we started Sungai Watch as a community group. And you won't believe how many friends and people from all walks of life joined us for our weekly cleanups! It very much felt like we could turn a hard time into something super positive for the planet.

What project are you most proud of that you've worked on, so far?
Sungai Watch is definitely the project that brings me the most pride!
It began as a spontaneous grassroots effort and has now evolved into a growing non-profit, employing more than 100 people full-time and welcoming hundreds of volunteers every month. We've organized over 750 cleanups. We've also had to move some of our barriers since they're catching less waste over time – a clear sign that our efforts to raise awareness are starting to make a real difference.
Most of your on-the-ground work takes place in Bali. Is that part of "the plan" or are there challenges in scaling your work to other parts of Indonesia?
Since August 2021, we've expanded our operations to Java, in the Banyuwangi region near Bali, cleaning 20 rivers. Java's high population density (the most densely populated island in the world) and lack of waste management infrastructure make it a priority for us moving forward. After almost 3 years of dedicated work protecting Bali, river by river, we've developed a scalable solution to combat plastic pollution, our Village Model. Our focus now is on expanding this solution to numerous rivers in need.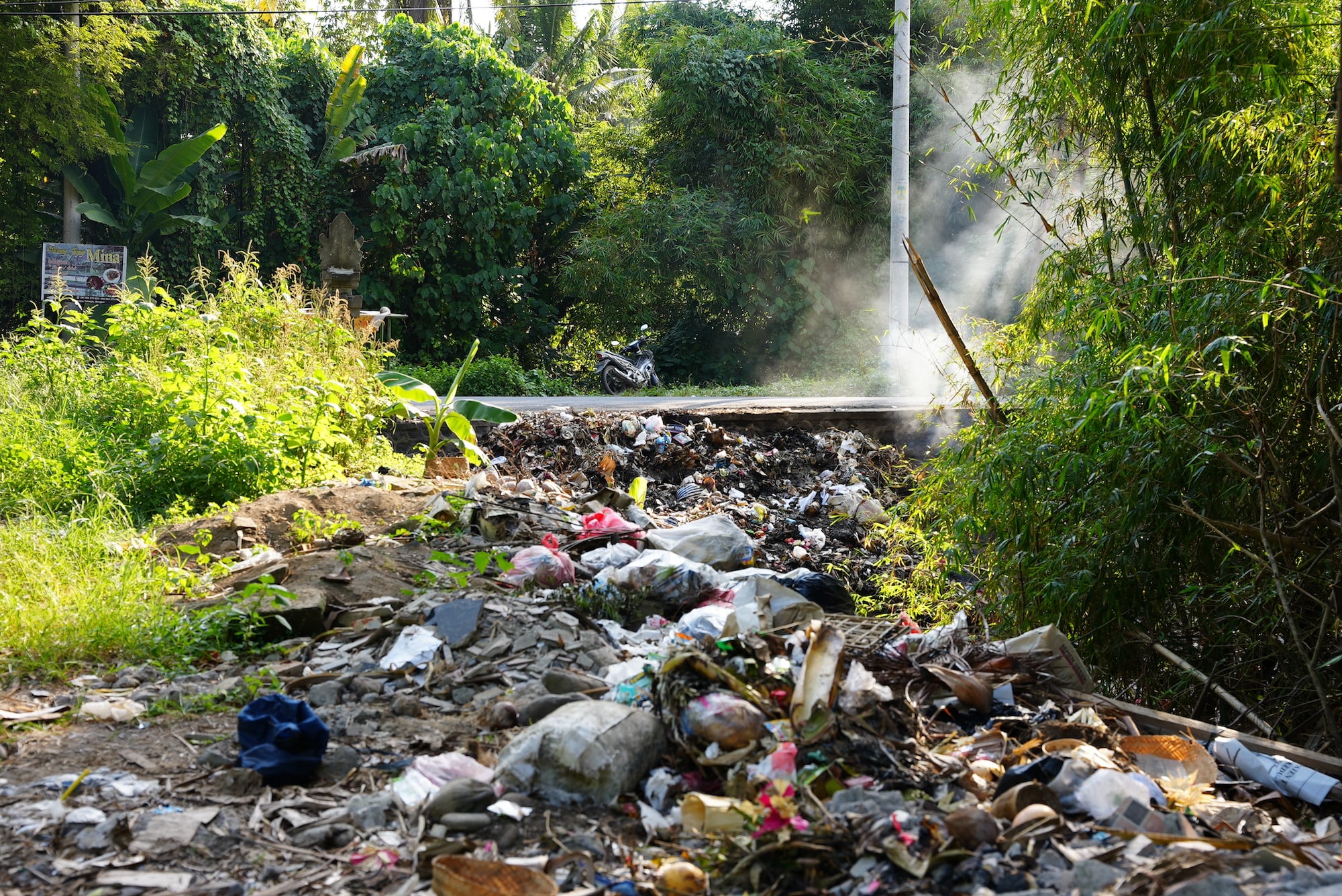 While we're aware that plastic pollution isn't confined to Indonesia, our concentrated efforts and results drive our international project expansion. The race against time is always on our minds. We get requests to expand our project all over the world, which reminds us that the urgency to act now is so real.
We've seen the before and after videos, and they're really quite compelling. What is/are the main driver/s of plastic pollution in Indonesia and what can be done to prevent it?
In Indonesia, plastic pollution is driven by several key factors. One of the primary contributors is the lack of proper waste management infrastructure. Often, people are left with two options for waste disposal: toxic open burning, which is absolutely horrible for your health, or poorly managed open-air landfills, which are usually located right next to a river, so when there is torrential rainfall, so much ends up right into rivers and on its way to the ocean. Coupled with increased plastic consumption and waste generation – you've got a problematic mix.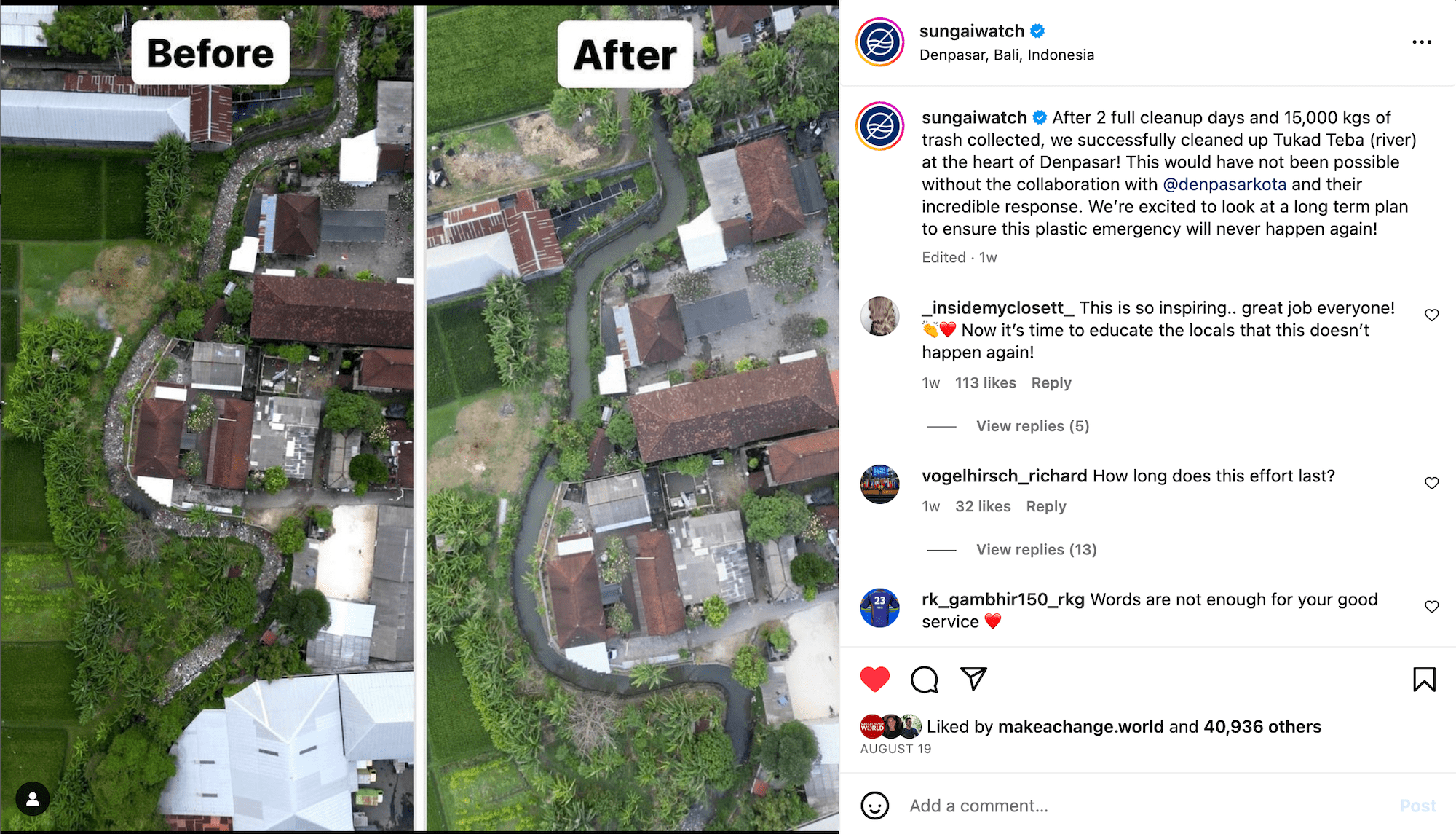 That's why we see each cleanup as a chance to collect valuable data. Our goal is to gain a deeper insight into the areas with the highest population density and to understand the most common types of waste we encounter. Plastic bags, surprisingly, remain the top item we find the most in Bali, despite a regional ban that's been in place for years. We utilize this data to advocate for more robust enforcement of the ban by engaging with the government.
We also conduct brand audits on the waste we collect. This involves analyzing over 550,000 individual pieces of waste packaging. While it's time-consuming, it's a vital step toward holding major polluters responsible. Our data is shared with governments, other NGOs, media, and lawmakers worldwide to catalyze action. This effort aims to promote redesigning packaging, reducing plastic usage, embracing refill and reuse systems, implementing deposit return mechanisms and establishing comprehensive Extended Producer Responsibility legislation.
Sustainability can be a tricky concept to define. What's your definition?
My take on sustainability is creating a world where our actions promote well-being for both people and the environment. It's about embracing practices that don't just sustain our current way of life, but enhance it while safeguarding the natural world for future generations.
It's said data is the new currency. Sungai Watch publishes a comprehensive impact report every year. Have these reporting efforts been taken as inputs for institutional or legislative action yet?
Absolutely, data is the undeniable game-changer. Numbers matter to governments, institutions, and big corporations – often much more than shocking images or personal stories of communities already really negatively impacted by plastic pollution. While we're not there yet, we're seeing progress.
Talks about new potential single-use plastic bans, better and improved waste management practices, and innovation of packaging designs have us hopeful. Our determination remains rock-solid. As our database grows with time and stretches its reach to new places, we're confident it will yield more influence in shaping the changes we aim for.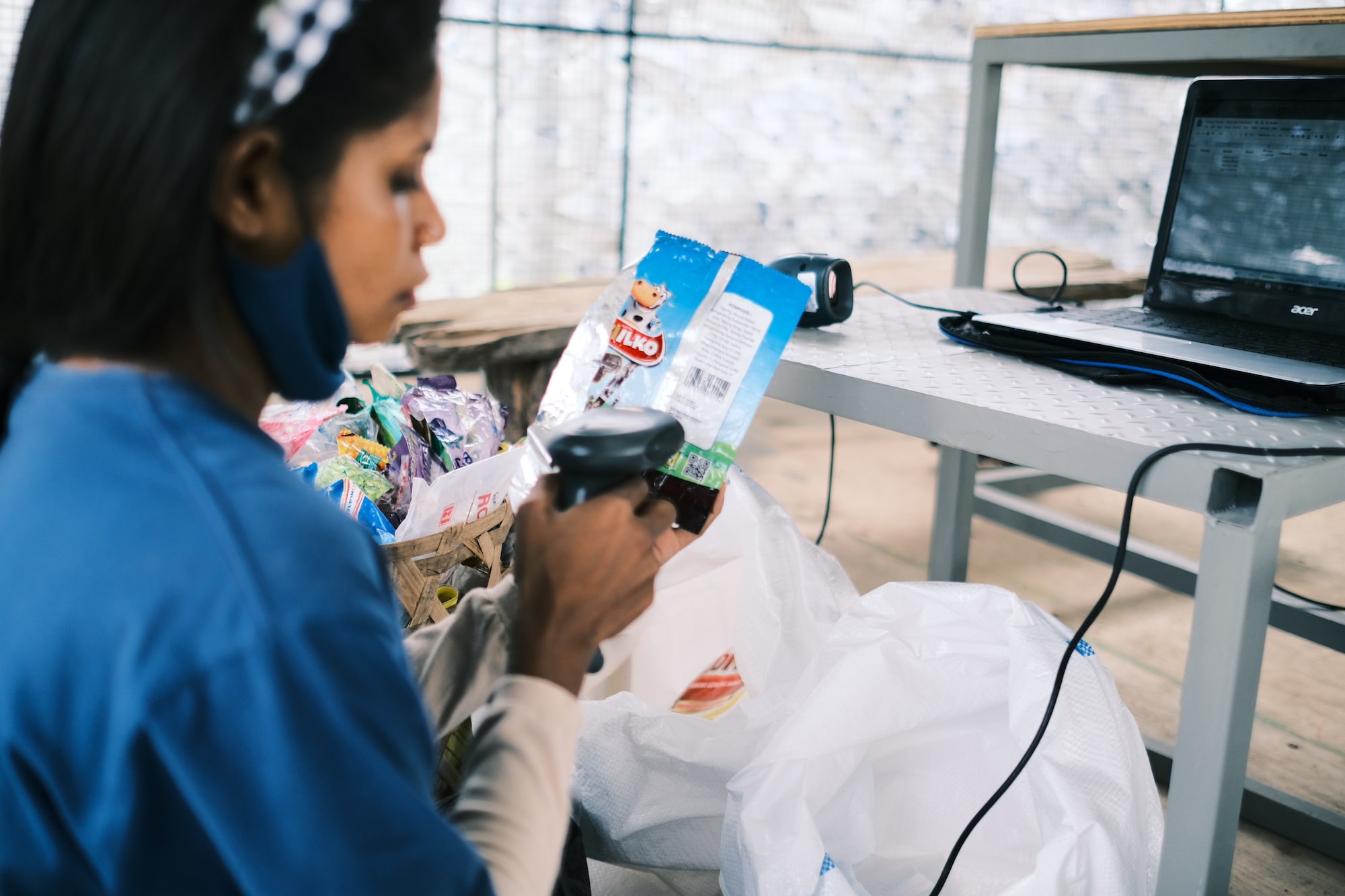 Terres de Femmes Award 2023, Ramon Magsaysay Award for Emergent Leadership 2022, Iris Project Winner 2022 – the list goes on. Each founder is also achieving pretty big things on his/her own. What do you have to say about individual success in relation to organizational success?
Awards provide that extra push we sometimes need, especially since our commitment to this cause is for the long haul. We've been in this fight for 14 years already, so these international accolades mean the world to us. But while they might be individual honors, they're a direct recognition of the collective effort put in by our sibling trio and the incredibly dedicated Sungai Watch team. For us, personal success and the organization's triumph are intertwined. We've been living and breathing Sungai Watch since day one.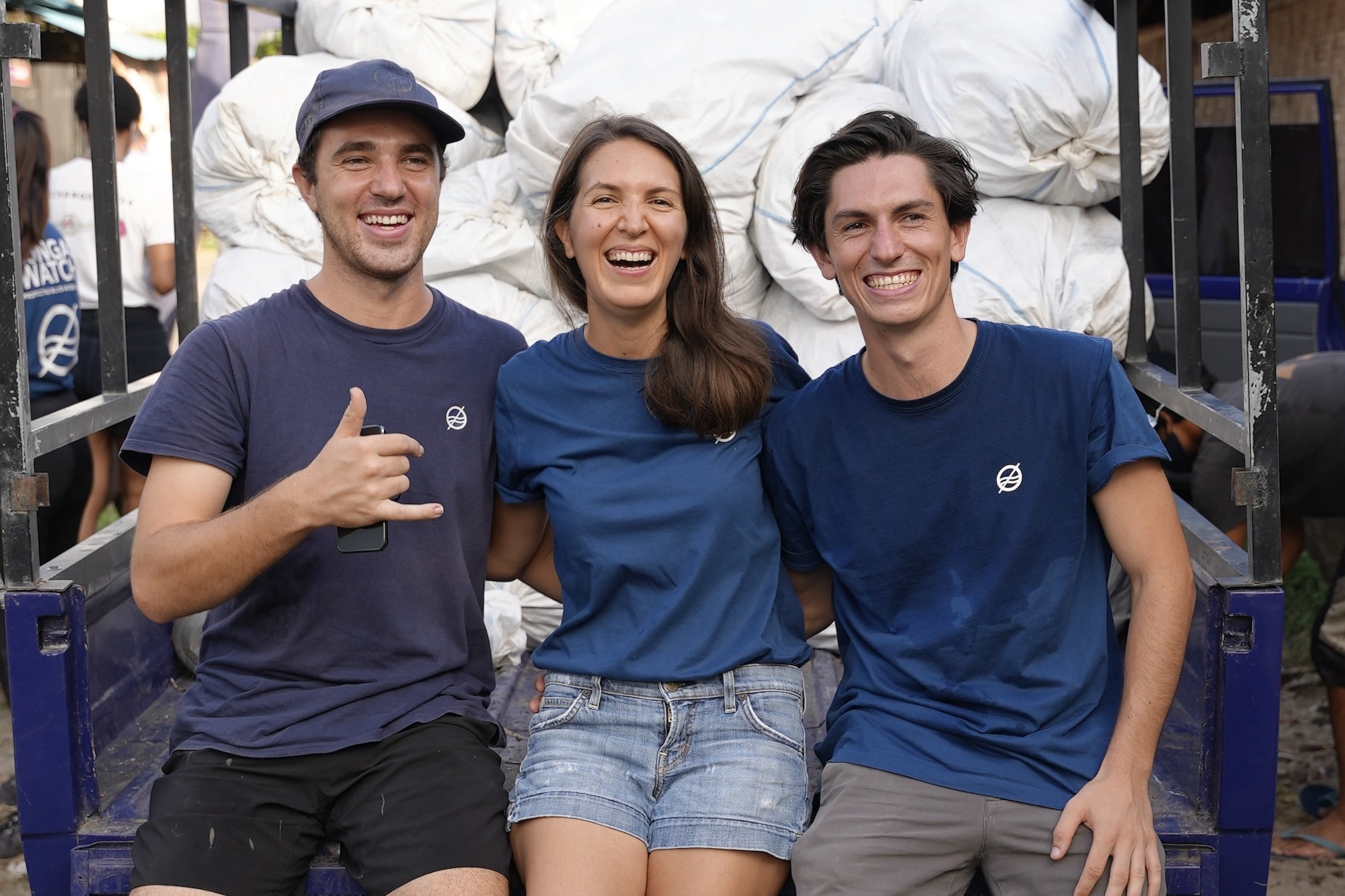 What's the biggest advice you can give to someone looking to effect real change – not just awareness campaigns – in their local community?
Team up with like-minded people who share your vision. Together, you can supercharge your impact, blend ideas and make them real. It's also important that you involve the local community from the start. Listen, learn and include their insights. It keeps actions relevant and builds strong community bonds. A network of committed folks means lasting change!
What are some of the most exciting sustainable brands or businesses that you're following at the moment?
Whenever I visit a new city, I make it a point to seek out several zero-waste shops. There are quite a few that have caught my attention and I enjoy keeping tabs on them. Observing the expansion of the low-waste movement and the innovative products and brands they showcase is truly exciting. The one brand that I really like is Patagonia for its long-term dedication to environmental and social responsibility long before it ever became a trend. They set the perfect example of how businesses should operate.
Where would you like Sungai Watch to be a year from now?
In the next year, I envision Sungai Watch taking significant strides towards cleaning the 1,000 most polluted rivers we've identified in Indonesia. We want to empower more communities to protect their rivers.
I'm also very excited about the prospect of extending our efforts beyond Indonesia's borders. We've already conducted several scouting trips in the Philippines and found some extremely passionate groups and communities ready to take on the work. The plan is to join forces with local champs who share our mission, creating a real splash in the fight against plastic pollution, not just in one place, but all over!
Interested to learn more? Visit Sungai Watch's website for more information.