Summer may be drawing to a close but as the leaves change colour and the air turns crisp, the urgency to address climate change and environmental degradation remains as intense as ever. Today, we'll tell you about six of these enduring attempts to make things better.
But first, a bird. August's timeline colours have been appropriated from the Regent Honeyeater: an Australian avian that's teetering on the brink of extinction due to habitat loss. There are so few of them that the young ones are struggling to learn mating calls and singing other birds' songs, which is sad but true.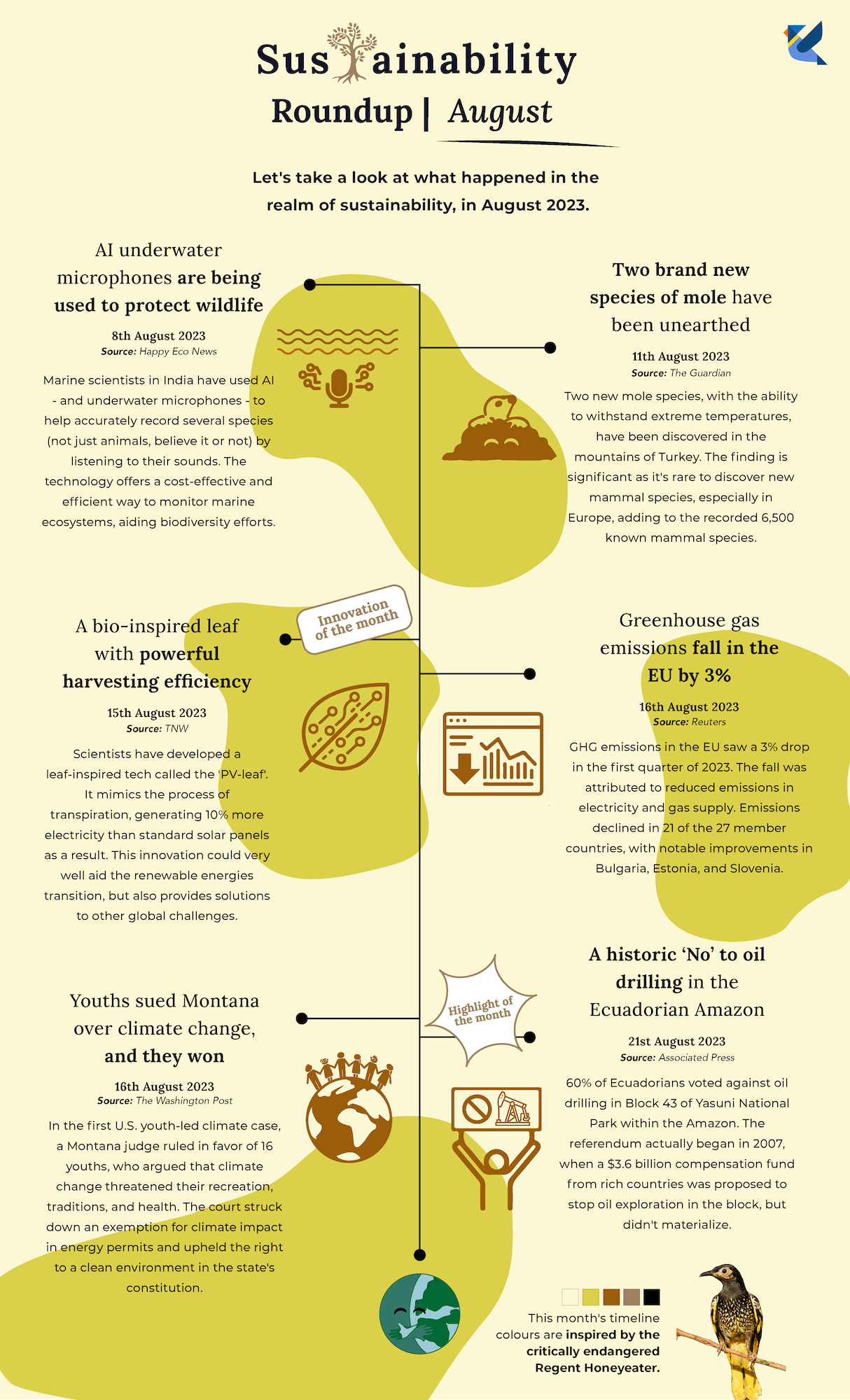 AI to protect marine life
August 8th, 2023
Link: Happy Eco News
Unless you've been ensconced inside a foil-lined parallelogram, you'll have heard about Artificial Intelligence. With much of the discourse so far focusing on the dystopian future that AI could engender.
It's all a bit bleak: aren't we getting carried away? Couldn't AI be a force for good in the right hands?
It would seem so, at least going by news that AI has been used to record an accurate list of the species that live in a coral reef – by listening to the subtle sounds within: tiny pops, grunts, clicks, whistles, warnings, puffs, wooings, and more.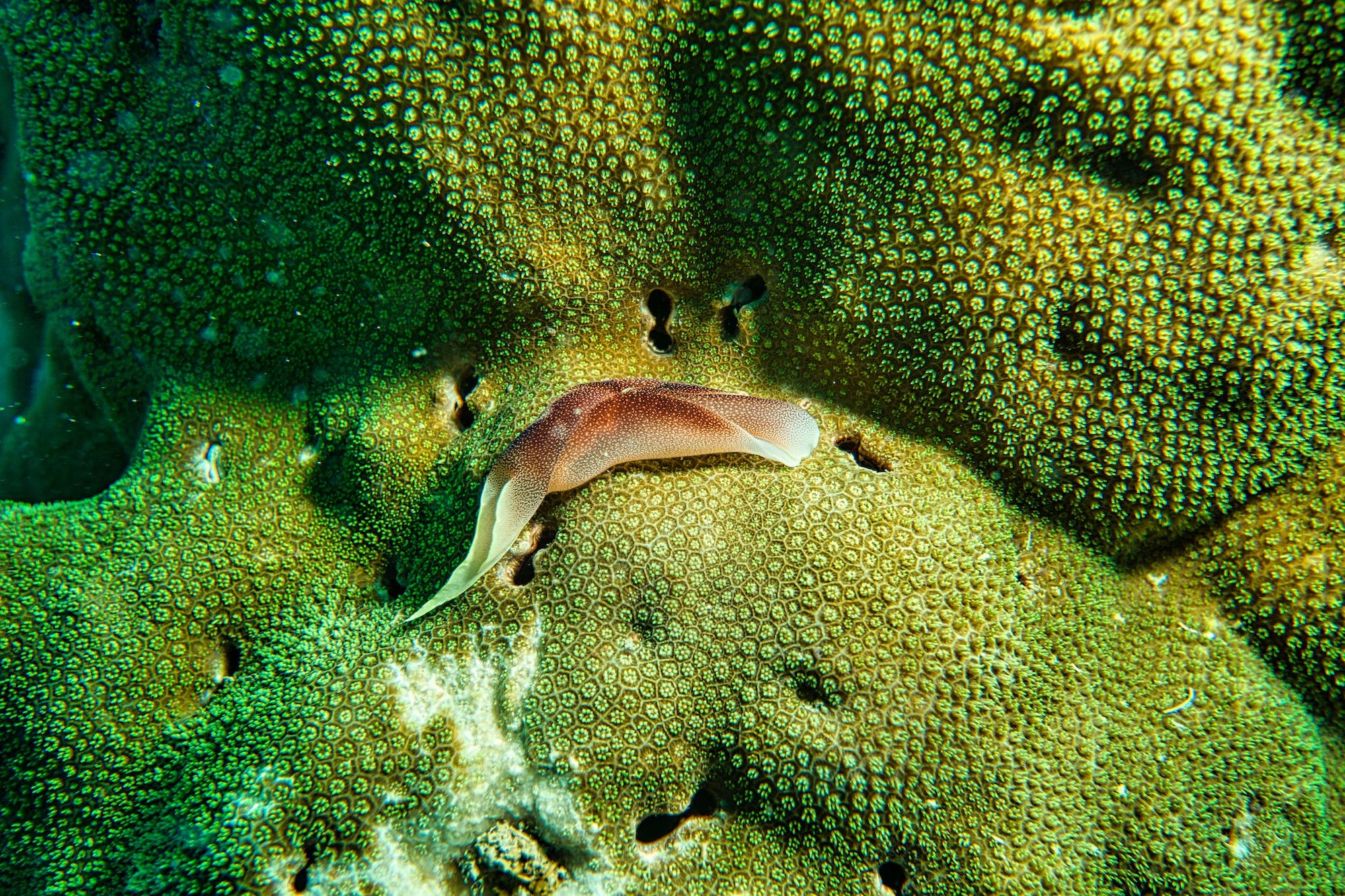 This may sound jaunty but the tech could be game-changing. This benevolent eavesdropping could be used to monitor marine ecosystems; their health and biodiversity, at low cost. Traditional methods of monitoring reefs require clunky equipment, at high cost and with lots of human labour. It's all helpful when the biodiversity crisis and climate change are inexorably linked.
And it doesn't end there. There was also news from the UK that AI has been used in a similar way by the Zoological Society of London for a breakthrough in wildlife monitoring. This time on land.
Two brand new types of mole unearthed
August 11th, 2023
Link: The Guardian
Have you ever seen a mole? The chances are you have not, as these secretive, subterranean mammals are rarely seen above earth. And they've certainly never seen you, as they're almost blind and use their acute sense of touch to navigate around.
Which makes two new types of mole more difficult to put into context than other more populist creatures. Yet, two new moles there are. They have both been living in Turkey's mountains and can survive in temperatures up to 50C in summer and under 2m of snow in winter.
Here's one of them, Talpa hakkariensis.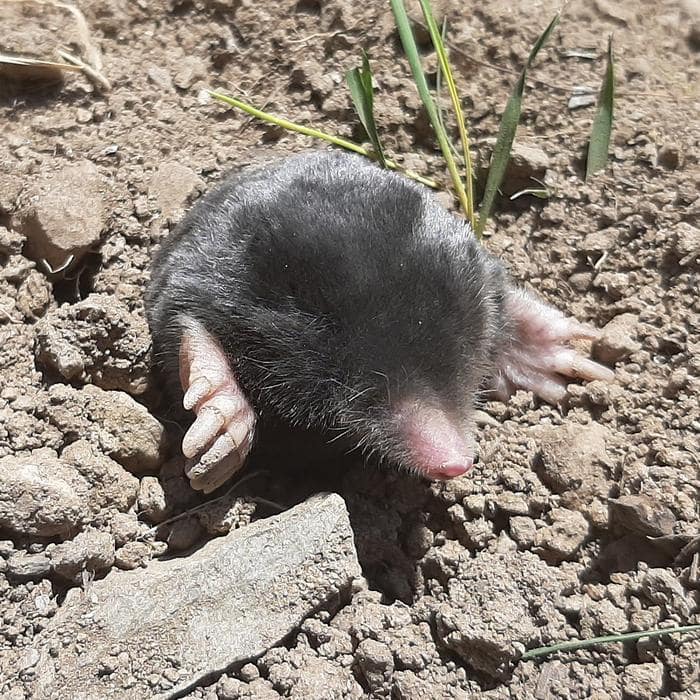 This discovery is noteworthy because, while it's not all that unusual for new species to occasionally pop up (and we often report on them here), it's very rare to find new mammals today to add to the 6,500 or so that are recorded. Especially around Europe.
Maybe AI could be used to stalk them in their underground tunnels.
A bio-inspired leaf with powerful harvesting efficiency
August 15th, 2023
Link: TNW
Before you get your wires crossed, this is not the same as the man-made biological leaf by Julian Melchiorri.
Scientists at Imperial College London have developed a leaf-inspired technology that captures energy and releases freshwater. It's been labelled the 'PV-leaf', made up of bamboo fibres, glass, hydrogel cells, and photovoltaic cells. By imitating the transpiration that occurs in nature, this faux leaf was able to generate 10% more electricity than the average solar panel.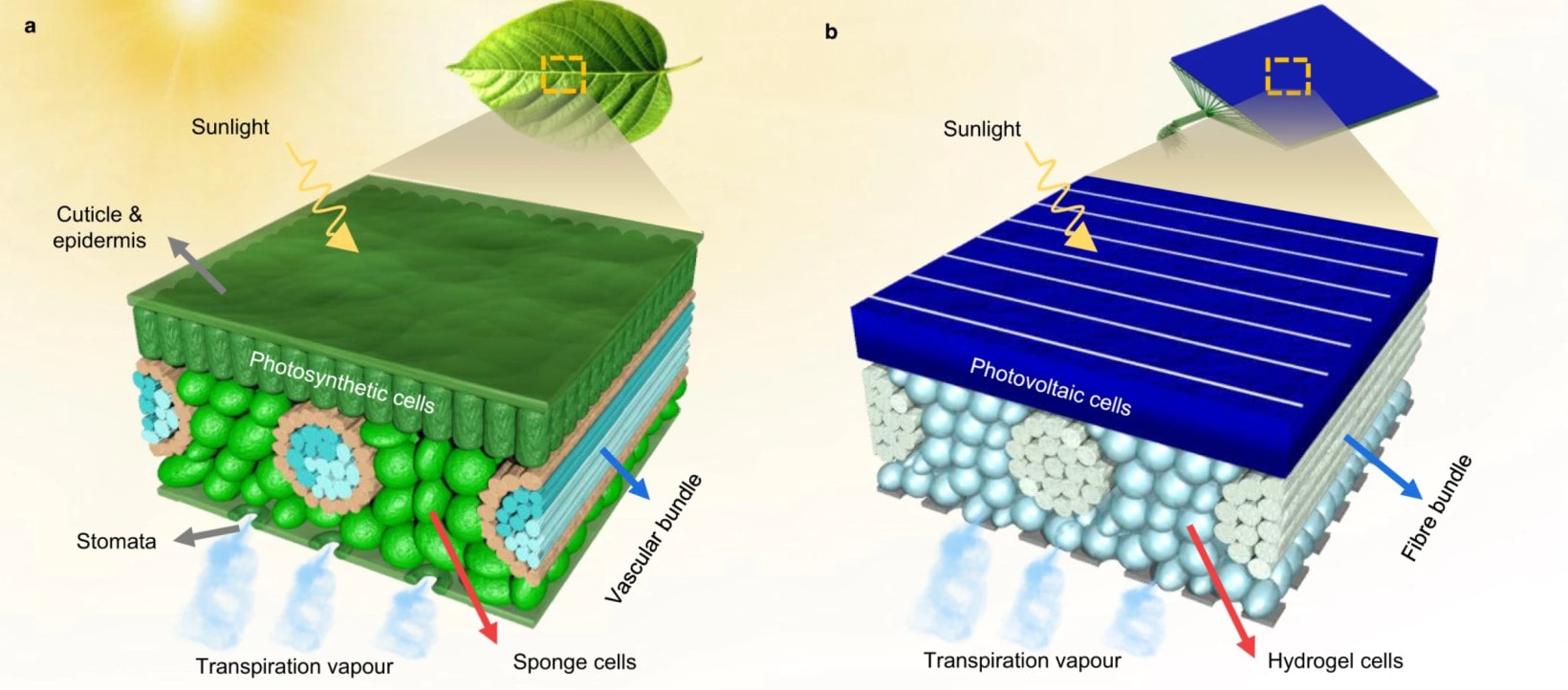 When temperatures are high and the sun is shining, solar panels can heat up to 65°C or more. But that doesn't necessarily make them more efficient. If anything, the opposite happens: higher resistance and lower electrical output
Co-author Professor Christos Markides sees the invention as a possible solution to some seriously pressing challenges. "Implementing this innovative leaf-like design could help expedite the global energy transition while addressing… the need for increased energy and freshwater."
Greenhouse gas emissions fall in the EU by 3%
August 16th, 2023
Link: Reuters
One of the frustrating things about fancy pledges and conferences like COP28, is that, despite all the grandstanding, we seem to end up with higher greenhouse gas emissions. One can't help but call bullsh*t when the dials keep moving in the wrong direction.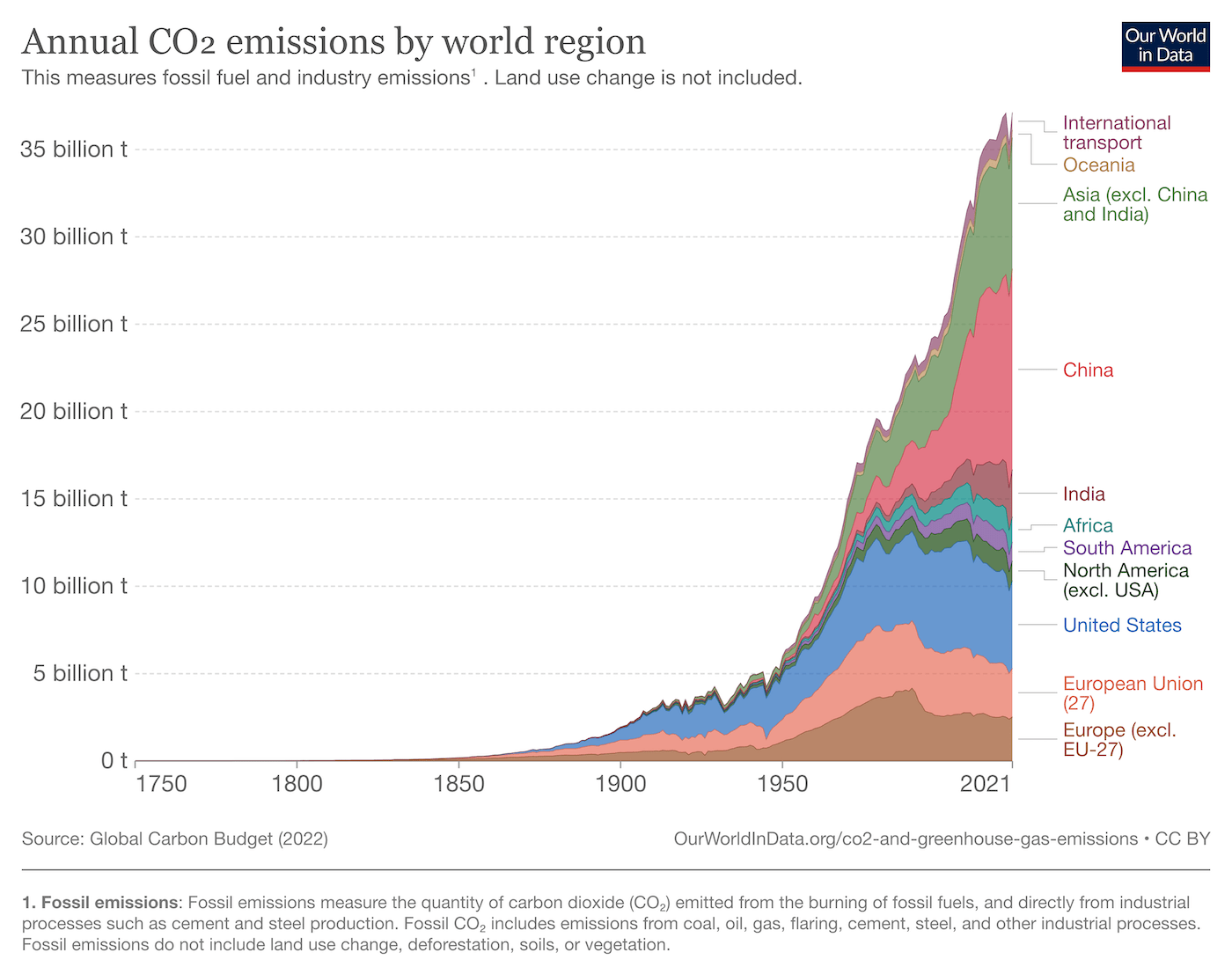 Still, while greenhouse gas emissions must come down, the levels can't collapse overnight. There has to be a transition. And with a significant 3% drop in the first quarter of 2023, that transition would appear to be on track in the EU.
The welcome decrease was attributed to a big fall in emissions within the electricity and gas supply. Emissions fell in 21 of the bloc's 27 countries, with the best decreases seen in Bulgaria, Estonia and Slovenia. They grew however in Ireland, Latvia, Slovakia, Denmark, Sweden and Finland.
It's a little surprising to see Scandinavia standing out as a growth spot – but great to see the overall decrease, especially while economic growth and productivity increased.
Youths sued Montana over climate change, and won
August 16th, 2023
Link: The Washington Post
It's the younger generations that will suffer the worst effects of escalating climate change. And that's why it's so inspiring to see kids fight for their right to live in a healthy and safe environment.
In 'Held v. Montana', the first U.S. youth-led climate case to ever go to trial, a Montana judge ruled in favor of the 16 youths. The youngest was 2 years old – yes, only a toddler – when the case was filed in 2015.
The bold young plaintiffs argued that climate change jeopardized recreation, traditions, mental health, and physical health – and that the state, which supports fossil fuels, is partially to blame. The court agreed and struck down a provision that barred the state from considering climate impacts when granting energy project permits and affirmed the right to a clean environment in the state's constitution.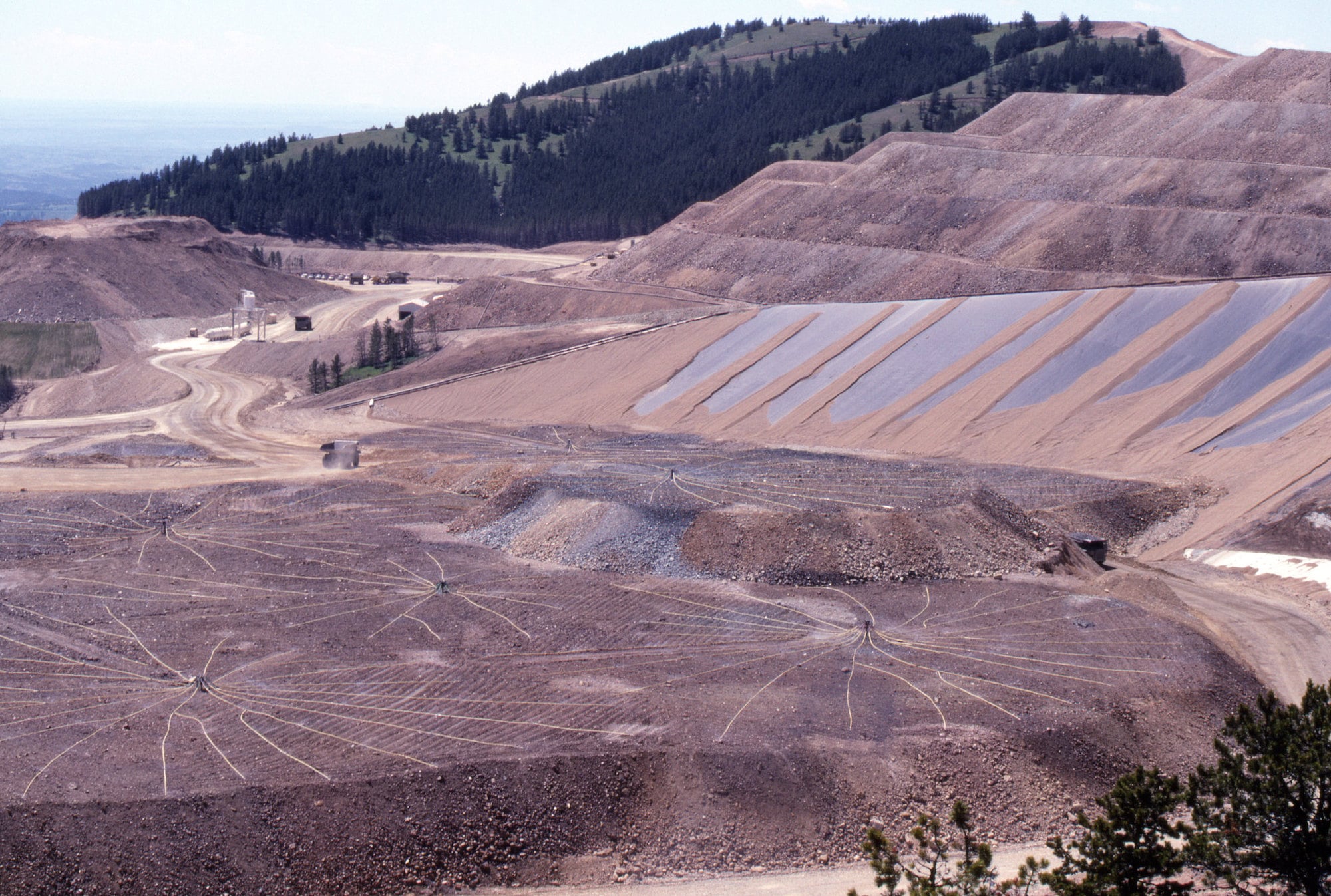 It's a watershed moment that could have sweeping impacts and result in 'green amendments' being added to other state constitutions, too. Critics from the fossil fuel industry dismiss it as an aberration. Of course they do.
A historic 'No' to oil drilling in the Ecuadorian Amazon
August 21st, 2023
Link: Associated Press
Sustainability is just as good for business as it is for people and planet. But it's often a hefty long-term investment. The stakes are raised when the business in question represents 35.5% of a country's exports.
On August 21st, 60% of Ecuadorians voted to stop oil drilling in Block 43 of Yasuni National Park. It's a UNESCO world biosphere that's home to 610 bird species, 139 amphibian species and 121 reptile species, plus many indigenous peoples. The referendum means state-owned company Petroecuador will need to end operations in the area.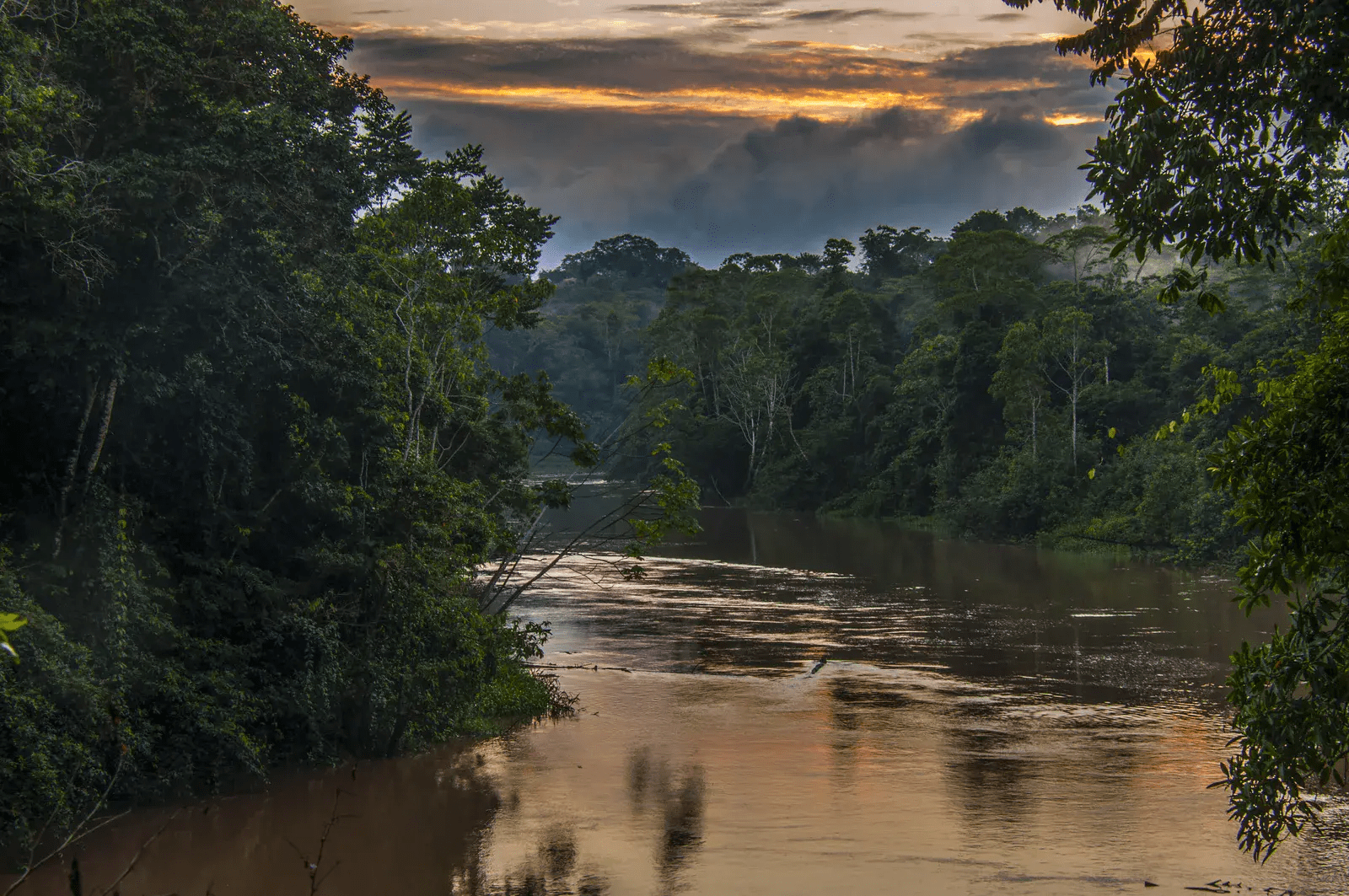 The process began in 2007. Then-President Rafael Correa said Ecuador would halt oil exploration in Block 43 if rich countries could pool together a $3.6 billion fund as compensation. That didn't happen but evidently there were other routes to victory, although note that it is part of a much larger fight. Oil production is still taking place in other sections of the Amazon.
Six stories is all we have to give, and those have been given. But we'll be back with six more, next month.