Falling behind on sustainability trends? Need inspiration to improve your sustainable brand? There's a podcast for that. Akepa recommends our favourite listens to keep your business in the know and full with ideas.
Podcasts are a quick and easy way to stay updated on the world of sustainability. So if you're a sustainable business owner short on time – which from our experience, puts you in good company – these short regular listens are a great help. Podcasts can help you:
Keep up to date in a busy, confusing sector.
Get inspiration from other sustainable founders and leaders.
Learn about business management in free, compact lessons.
All while you cook, walk your dog, or take a shower (no judgement from Akepa on your listening habits).
But where to start? There are over 5 million podcasts out there, and quality varies wildly. So to help you get maximum value from your new listening obsession, Akepa has curated the best podcasts for sustainable business owners. The selections below will inform, educate, and inspire your sustainable business in 2023.
Best for Staying Updated on Sustainability
Sustainability moves quickly. The podcasts in this section will help you stay ahead of the trends in under an hour a week.
Greenbiz 350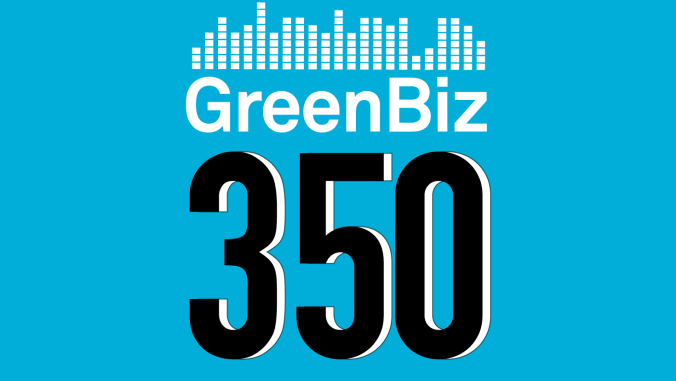 Useful for: Staying on top of sustainability news
Topics: Sustainability news, sustainability opinion and commentary
Frequency: Weekly
Duration: 30 mins – 1 hour
Listen on: Website, Spotify, Apple Podcasts
If you find it difficult to stay afloat in an ocean of sustainability news, GreenBiz 350 is for you. Each week, hosts Joel Makower and Heather Clancy make sustainability news stories accessible and easy to digest. It's a helpful tool to learn the hot new buzzwords, as well as what's working and what isn't in sustainability.
We recommend starting with this episode, which discusses the importance of smaller brands avoiding greenwashing – a topic Akepa is constantly thinking about.
Sustainability Defined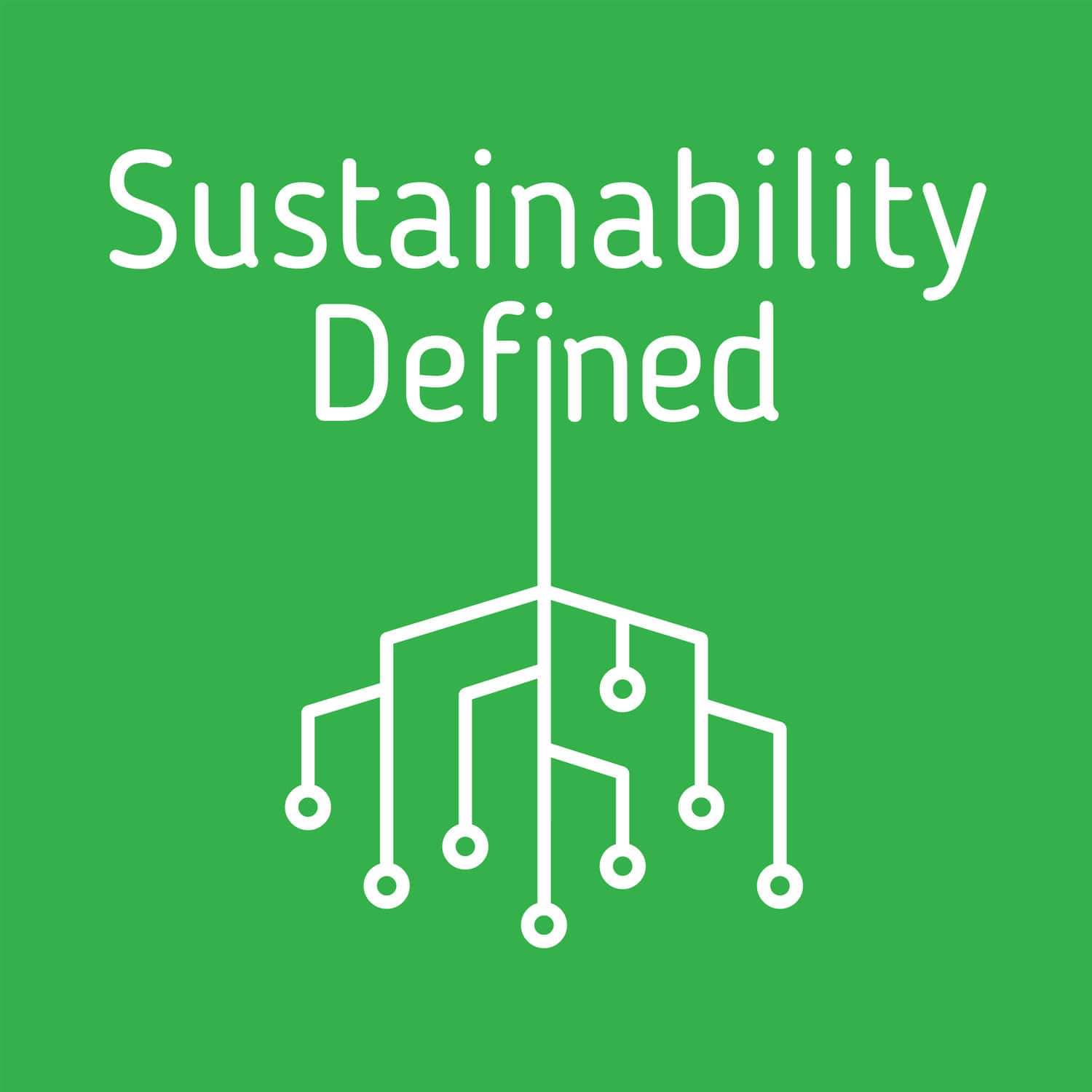 Useful for: Learning what sustainability means from experts
Topics: Sustainability definitions, expert insights on sustainability
Frequency: Weekly
Duration: 30 mins – 1 hour
Listen on: Website, Spotify, Apple Podcasts
If your business is taking its first steps into sustainability, Sustainability Defined will help you grip the basics. Each week an expert guest introduces a complex sustainability topic without making your head spin.
Not every episode will be relevant to your brand. But with topics including Food Waste, Sustainable Tourism, and Sustainability Marketing, you'll find something worth learning and applying to the way your brand talks about itself.
Sustainababble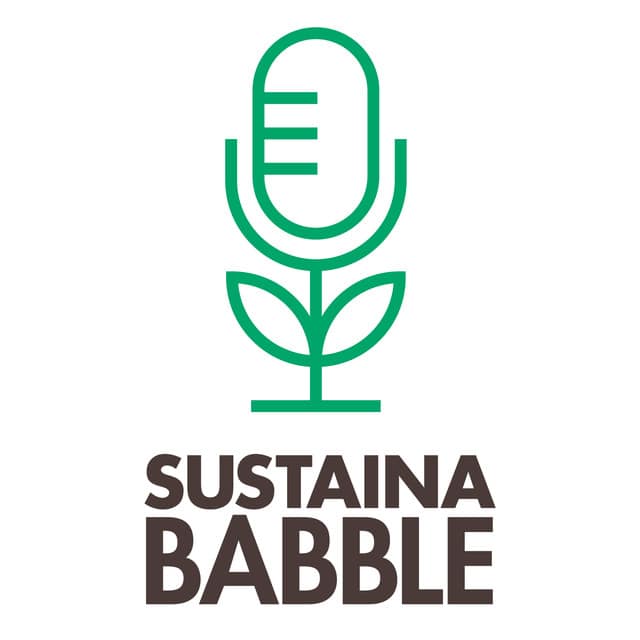 Useful for: A lighter take on sustainability
Topics: Sustainability comedy, greenwashing
Frequency: Finished
Listen on: Website, Spotify, Apple Podcasts
Sustainababble takes on the ridiculous side of sustainability with humour and a healthy dollop of cynicism. Highlights include hosts Dave and Ol questioning Coca Cola's eyebrow-raising sponsorship of COP27 to the bizarre marketing of plastic lawns as sustainable.
Folk fed up with outrageous claims of 'sustainability' will appreciate the straight talking, no-nonsense approach of Sustainababble. Although Sustainababble's run came to an end in 2022, its 271 episodes should keep you smiling and shaking your head long into 2023.
Best for sustainable inspiration
Many podcasts feature guest business owners, activists, and marketing professionals who discuss the fire that ignites their work. Listening for some fresh inspiration for your brand.
Sustainability Solved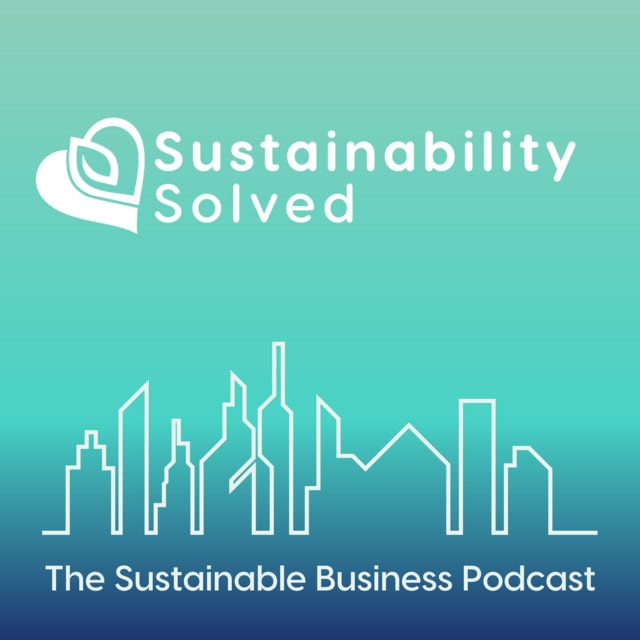 Useful for: Getting inspiration for running your business more sustainably
Topics: Sustainability in business, sustainable business operations
Frequency: Monthly
Duration: 30 mins
Listen on: Website, Spotify, Apple Podcasts
The value of Sustainability Solved is its variety of guests. Each month, host Will Richardson interviews business owners turning their operations sustainable. Guests range from sustainable companies that have become certified B corps to chats with prominent sustainable marketing authors. Across the 150+ episodes, you'll find practical nuggets of wisdom that could transform how you do sustainable business.
Mission First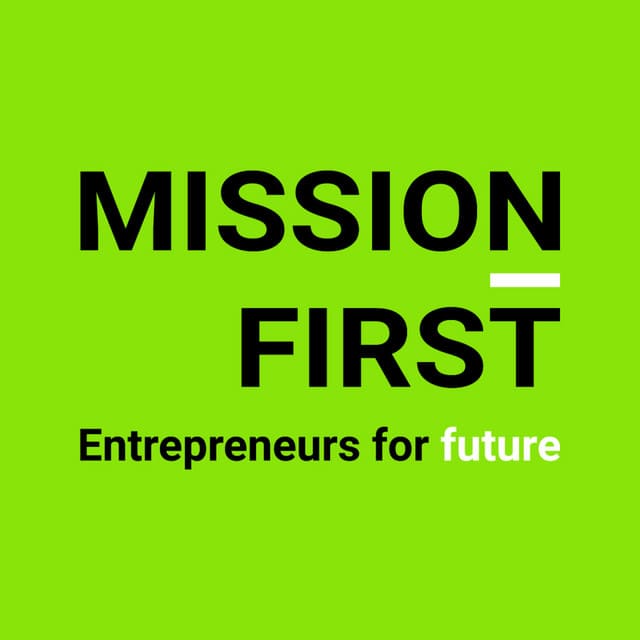 Useful for: Learning directly from the founders building disruptive sustainable companies
Topics: Sustainability startups, sustainable entrepreneurship
Frequency: Occasional
Duration: 1 hour
Listen on: Website, Spotify, Apple Podcasts
It isn't easy to find good advice and honest insights on building a sustainable startup. Mission First fills this gap. You'll learn from founders disrupting all sorts of sectors with innovative sustainable products, from greentech to sustainable packaging.
We particularly recommend Mission First's interview with Rewriting Extinction. It gives sage advice for sustainable brands to grow without any ad spending.
Pretty Good Business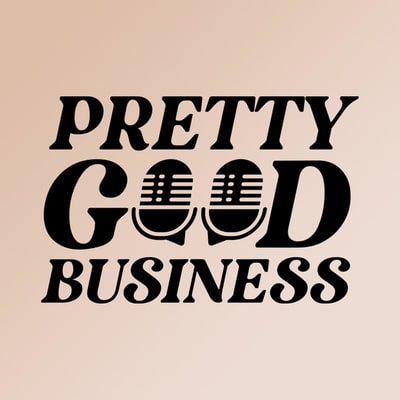 Useful for: Learning from the trailblazers in sustainable fashion and lifestyle
Topics: Sustainability startups, fashion and lifestyle sustainability, sustainable branding
Frequency: Occasional
Duration: 30 mins
Listen on: Website, Spotify, Apple Podcasts
Pretty Good Business interviews sustainable fashion and lifestyle founders. If you're looking for fresh perspectives on launching and growing a sustainable product, Pretty Good Business may just inspire you.
Best for lessons in business
Some podcasts offer an ongoing MBA course for your ears. Many offer digestible lessons for business ownership with a focus on practical lessons.
The $100 MBA Show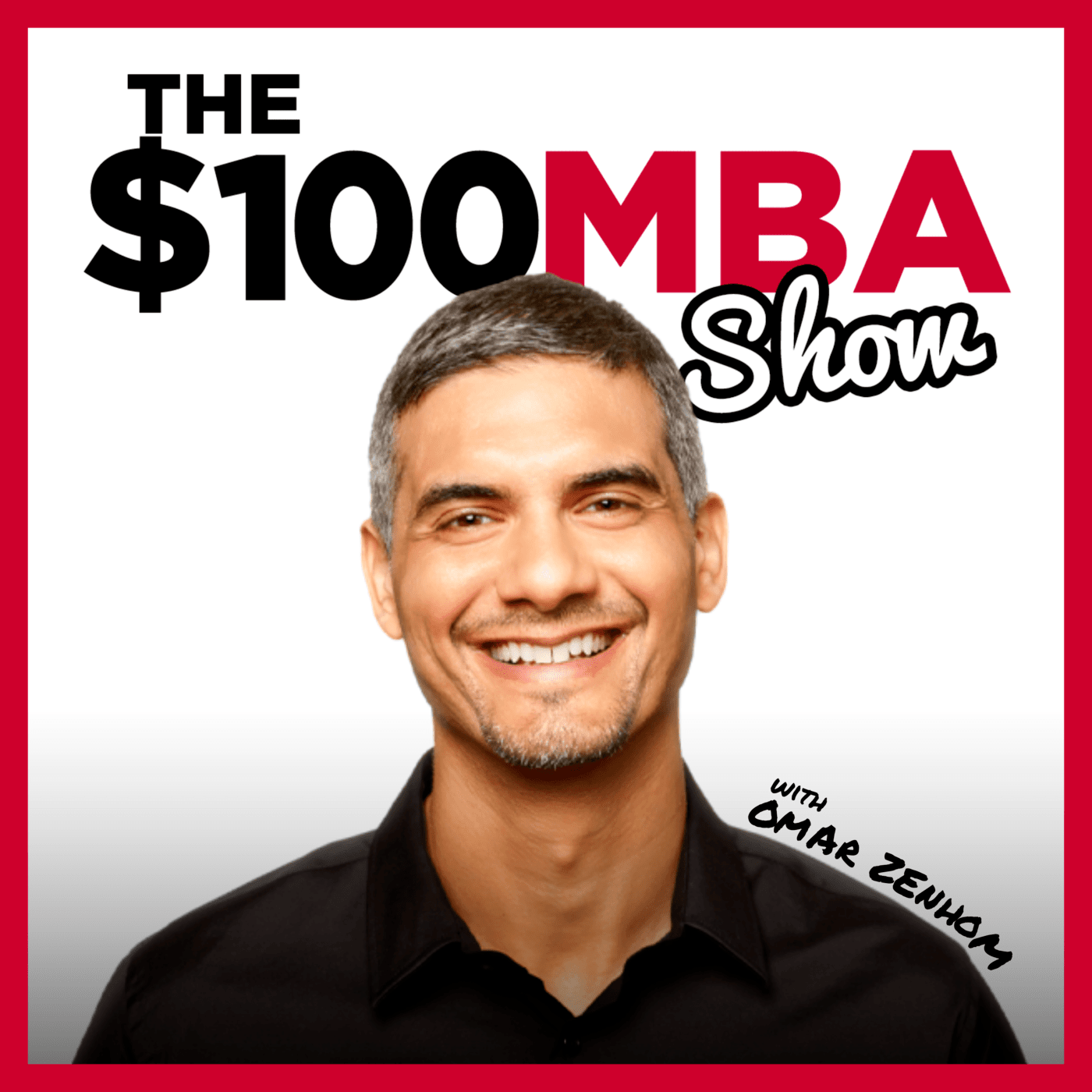 Useful for: Learning about better business practices every day
Topics: Lessons, advice, and insights for running your business
Frequency: Daily
Duration: 15 mins
Listen on: Website, Spotify, Apple Podcasts
The $100 MBA offers snappy, digestible lessons for business every weekday.
If you're looking to upgrade the way you run your business, the Show's 2000+ episodes offer plenty of valuable lessons. We recommend listening to a recent episode on creating a compelling vision. It's an important 15-minute lesson in showing how your product fits into a hopeful future for the planet.
The Tropical MBA Podcast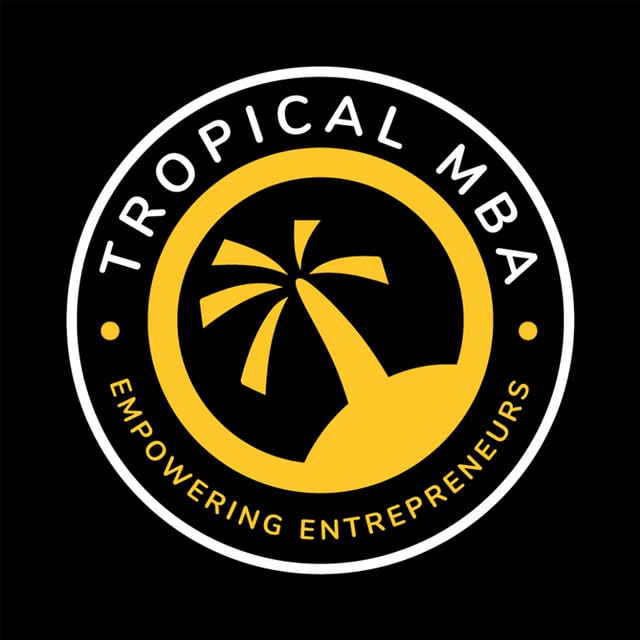 Useful for: Sustainable business owners dreaming or living a remote lifestyle
Topics: Remote working, business ownership
Frequency: Weekly
Duration: 30 mins – 1 hour
Listen on: Website, Spotify, Apple Podcasts
At Akepa, we're advocates for remotely-run businesses. The model makes perfect sense for sustainable businesses looking to cut down impact. But how do you do this effectively?
Tropical MBA is your guide. Hosts Dan Andrews and Ian Schoen give business lessons, practical advice, and interview entrepreneurs who have built remote business from exotic locales.
Fair warning – their enthusiasm for growing a 'location-independent' businesses is infectious. It may even encourage you to take the leap!
StartUp Podcast
Topics: Startup growth, the trials and joys of business ownership
Useful for: Reminding founders that building a business is tough
Frequency: Finished
Duration: 30 mins
Sometimes you need a break from the inspirational conversations. Sometimes you just need to remind yourself that running a business is tough for everyone. For this, StartUp is a cathartic listen.
In StartUp, Alex Blumberg narrates his struggle to grow his startup, podcasting company Gimlet Media. Told through a gripping narrative, the show covers the highs and lows familiar to anyone growing a business.
Summary of our podcast recommendations
There you have it, 9 podcasts to keep your business up-to-date and inspired:
And if you hear an idea for your digital marketing, why not discuss it with us?
We've helped sustainable businesses of all sizes turn their digital marketing aspirations into revenue. Have a look at what your brand could achieve with our help, or introduce yourself at hello@thesustainableagency.com.