Responsible, conscious, regenerative, farm fresh – all these fancy new terms. Does 'sustainability' even mean anything to anyone any more – to you, to us even?
Well let's put it another way: here's some news about what's being done to stop us, our pets, our progeny, and the generations coming next, from perishing. A fossilised, cautionary tale to be scrutinized as a case study by our unimaginable successors. That's a catchy way to put it.
This month's timeline colours have been developed in partnership with our corporate sponsor: the Ultramarine Lorikeet. It's a scarce bird now and critically endangered due to the introduction of the black rat upon its isles.

Miracle material smashes solar power efficiency record
July 6th, 2023
Link: Independent
Seeing as July 2023 is now confirmed as the hottest month in history, a breakthrough in solar power couldn't have come at a better moment.
Scientists have managed to boost the energy conversion efficiency of solar panels thanks to, what some have deemed, the "miracle material": perovskite. Naturally occurring calcium titanate, it's actually a rather cool-looking mineral with impressive energy-harvesting properties. Until recently, perovskite was considered too unstable to use outside controlled settings.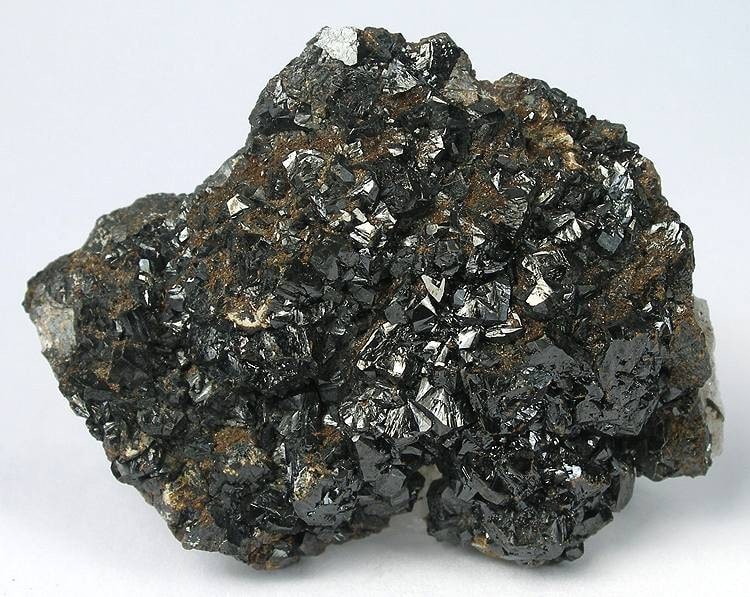 Traditional silicon photovoltaic (PV) solar cells have a theoretical limit of 29 per cent sunlight-to-energy conversion efficiency. But the new studies found that using perovskite combined with silicon could push that number to above 30.
There's still more work to be done: durability tests and the possibility of scaling the technology at mass scale remains in question. At the very least, it's one more step towards making clean energy more accessible and affordable.
Deforestation in the Amazon Rainforest falls 34%
July 7th, 2023
Link: Reuters
The rate of deforestation in the Amazon has been shameful over the past few decades. In 2021, 13,000 km2 was cleared – an area roughly the size of Montenegro. A 15-year high.
Thankfully, that forest-burning regime has been replaced and deforestation has fallen by 34% since – hitting its lowest level in four years. It's heartening news but the destruction has to fall even further. The latest figures, based on half-yearly data, reveal that an area roughly three times the size of New York City was still destroyed. The comparisons to put things into perspective are scary but we suppose it's good news that those are scaling down. We'd like them to dwindle to the level of a small Scottish island, like the Isle of Eigg (30.49 km2).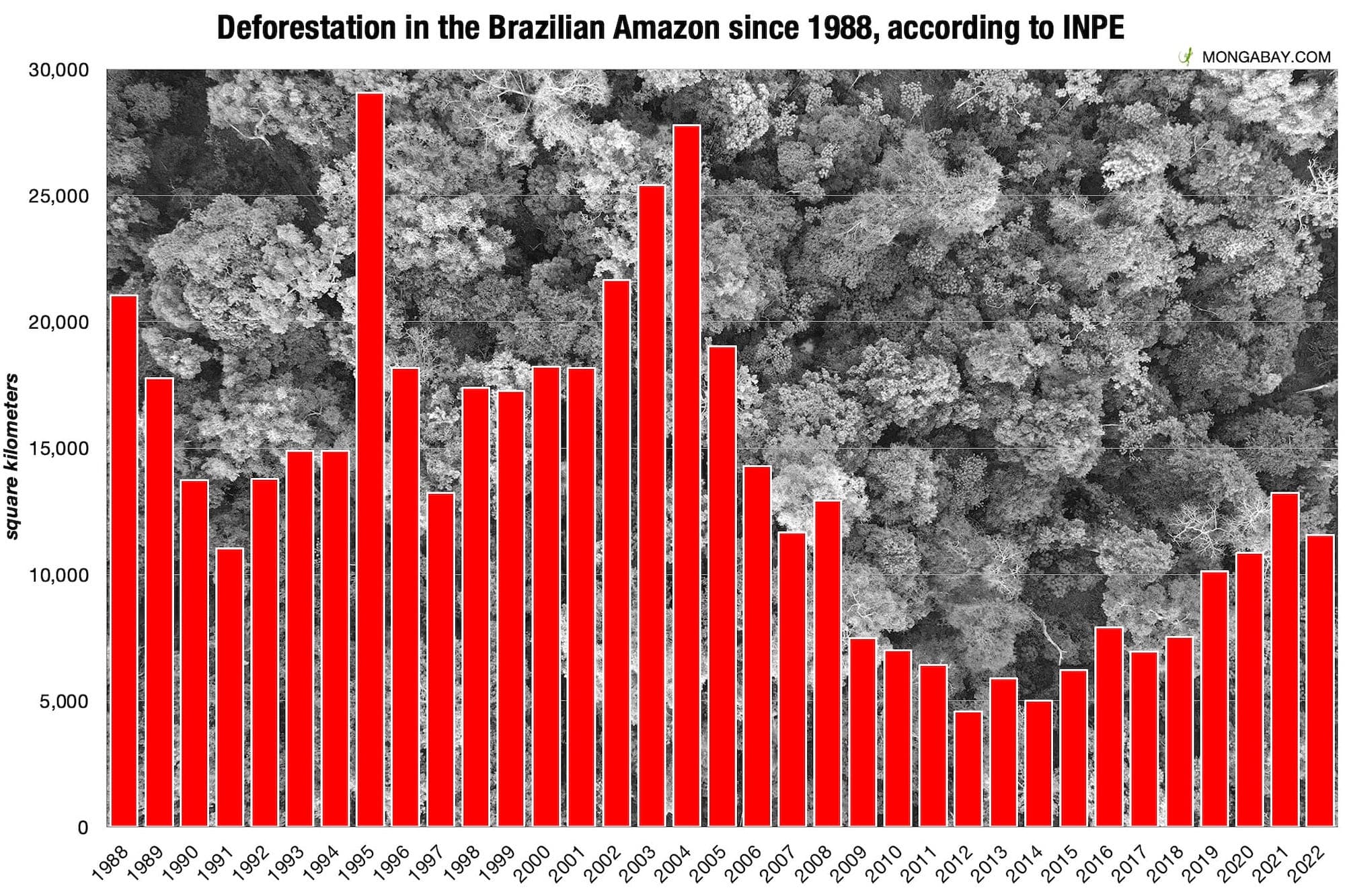 World's largest, single, photovoltaic power station goes live
July 9th, 2023
Link: Global Times
1 gigawatt. Also counted as 1 thousand megawatts or 1 million kilowatts. Which is the equivalent of 1 billion watts.
That's the generating capability of the world's largest solar plant. Made by China.
World's largest capacity solar plant in salt farm connected to grid in North China – Global Times #renewableenergy #solarpower #cleanenergy https://t.co/sg9e5miUl4

— Solar Electric Power (@sepconet) July 12, 2023
Since at least 1950, China has held the top spot as the world's most populous nation – though recently overtaken by India earlier this year. And in spite of the nation's controversial place in global geopolitics, it's impossible to ignore its achievements.
At full capacity, the project is estimated to save 500,000 tonnes of standard coal each year and lower CO2 emissions by 1.25 million tonnes.
The mega facility is now fully operational. And interestingly enough, the land it was built on serves three uses at the same time: solar power generation, salt production, and aquaculture. This combined industrial model, where solar is the centrepiece, has been applied to multiple localities throughout China.
Amazon reports first emissions reduction since Climate Pledge 2019
July 18th, 2023
Link: The Seattle Times
Yet more Amazon. This time the less arboreal version that's growing rapidly. The one that rings our doorbells and delivers our stuff. The one that we all think of first.
Any company that's as ubiquitous as that has a responsibility to take the lead on decarbonization. Yet, emissions grew 18% in 2021 due to the boom in folk buying during the pandemic. This, despite a smorgasbord of targets and pledges.
Fair's fair though, and the company's latest sustainability report – from 2022 – has shown a decrease in emissions of 0.4%. This was in response to Amazon's own Net Zero targets but also the increasingly vociferous demands of its employees and shareholders.
While it's natural in the age of anthropogenic climate change to take issue with behemothic companies like Amazon, it's also fair that sustainability has to be a transition; it can't happen overnight. So keep it going and let's hope for more than a 0.4% drop in 2023, eh?
Major study finds that vegan diets cut emissions and land usage by 75%
July 21st, 2023
Link: The Guardian
It's getting clearer and clearer. A plant-based diet leads to major reductions in environmental impact.
Previous studies have made this link but research relied on modeled diets. Now we have incontrovertible evidence based on the most comprehensive analysis ever on real diets of 55,000 eaters. The study, published in the journal Nature Food, also used data from 38,000 farms based in 119 countries to account for different production methods and sources.
Led by the Livestock, Environment and People (LEAP) project at Oxford University, the research found that vegan diets resulted in 75% less greenhouse gas emissions, 75% less land use, 54% less water use, and a 66% lower impact on biodiversity – compared to diets containing more than 100g of meat daily. Impressive stuff.
The study concludes that regardless of how or where food was produced, animal-based foods still showed a higher impact on the environment. So even 'locally-sourced' organic pork is still trumped by farm fresh vegetables of cosmopolitan origins.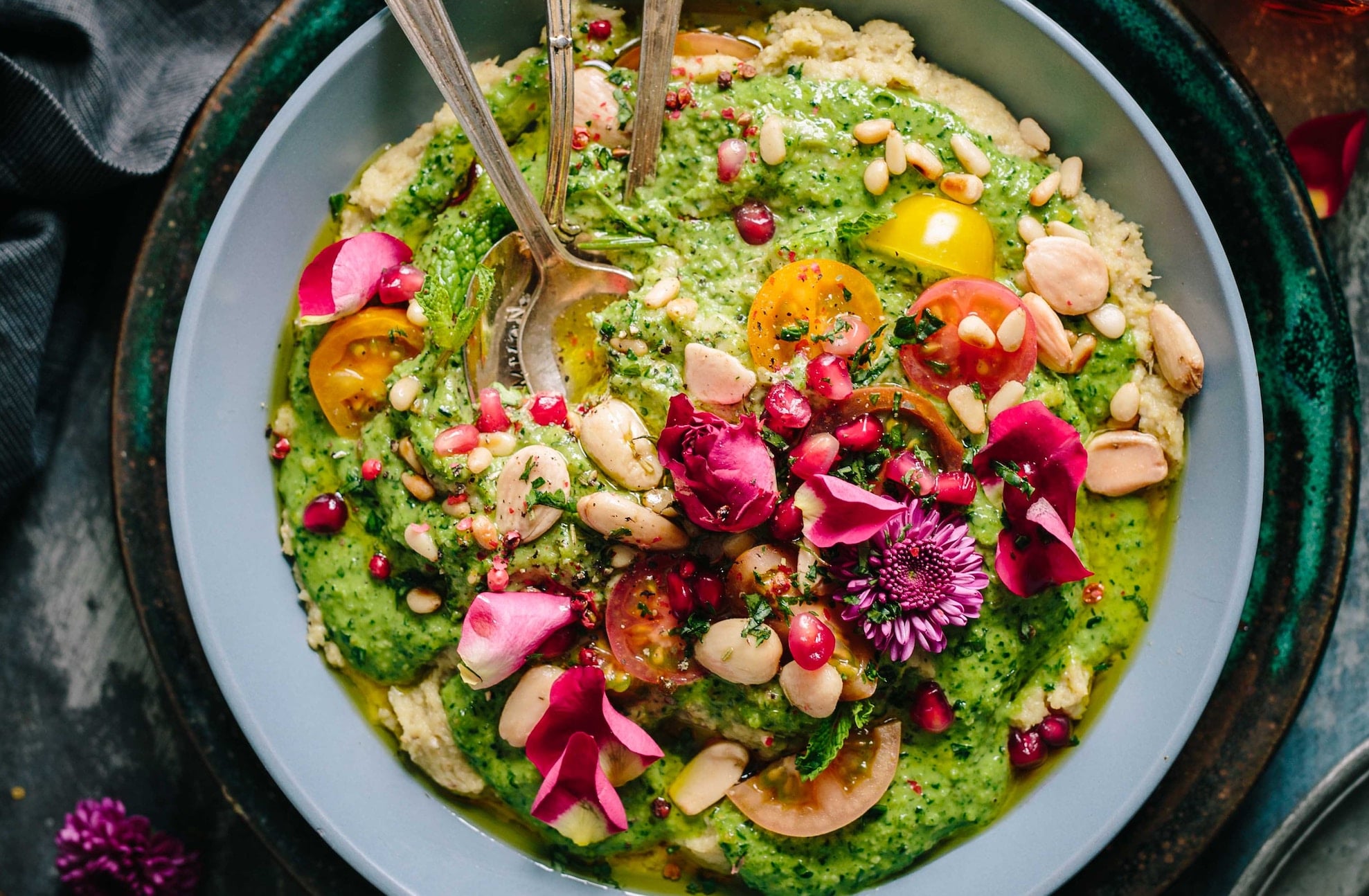 World's largest battery storage wins approval
July 24th, 2023
Link: Energy Monitor
If one giga-minded project wasn't enough, here's another one.
The world's largest battery energy storage system (BESS) has just won planning approval. The massive project, with an approximate capacity of 1 gigawatt, is headed by UK-based energy company Carlton Power. Although a final investment decision is still pending, advanced talks with numerous companies are said to be in the works.
Estimated to be worth three-quarters of a billion British pounds, yes £750 million, the BESS is Carlton Power's second major energy endeavour. The first was the Trafford Green Hydrogen scheme. Both are located in the Trafford Low Carbon Energy Park, which was originally a coal-fired power site, in Manchester. And for good company, the Carlton Power projects will be joined by the world's largest commercial liquid air energy storage (LAES) system – delayed thanks to the last pandemic – by Highview Power Storage.
Zimbabwe's therapeutic 'friendship benches' are coming to London
July 26th, 2023
Link: Positive News
Almost 40% of Zimbabwe lives in poverty. 5.6 million people. In a country with both high levels of depression and stigma around mental health, where even if you want help, it's not always accessible. This was the seed that planted Friendship Bench, whose goal is to get people out of depression and anxiety ('kufungisisa' in Shona, the country's official language).
But what is a Friendship Bench? Contrary to those thinking that you simply sit on a bench and listen to people's problems, the project has been in development for 25 years with the involvement of psychiatrists, psychologists, community health workers, and other experts. The wooden benches are located under the trees in discreet safe spaces and therapy is given by grandmothers. It's proving just as effective as conventional treatments: a 2016 study showed lower symptoms of depression compared to those who received typical care.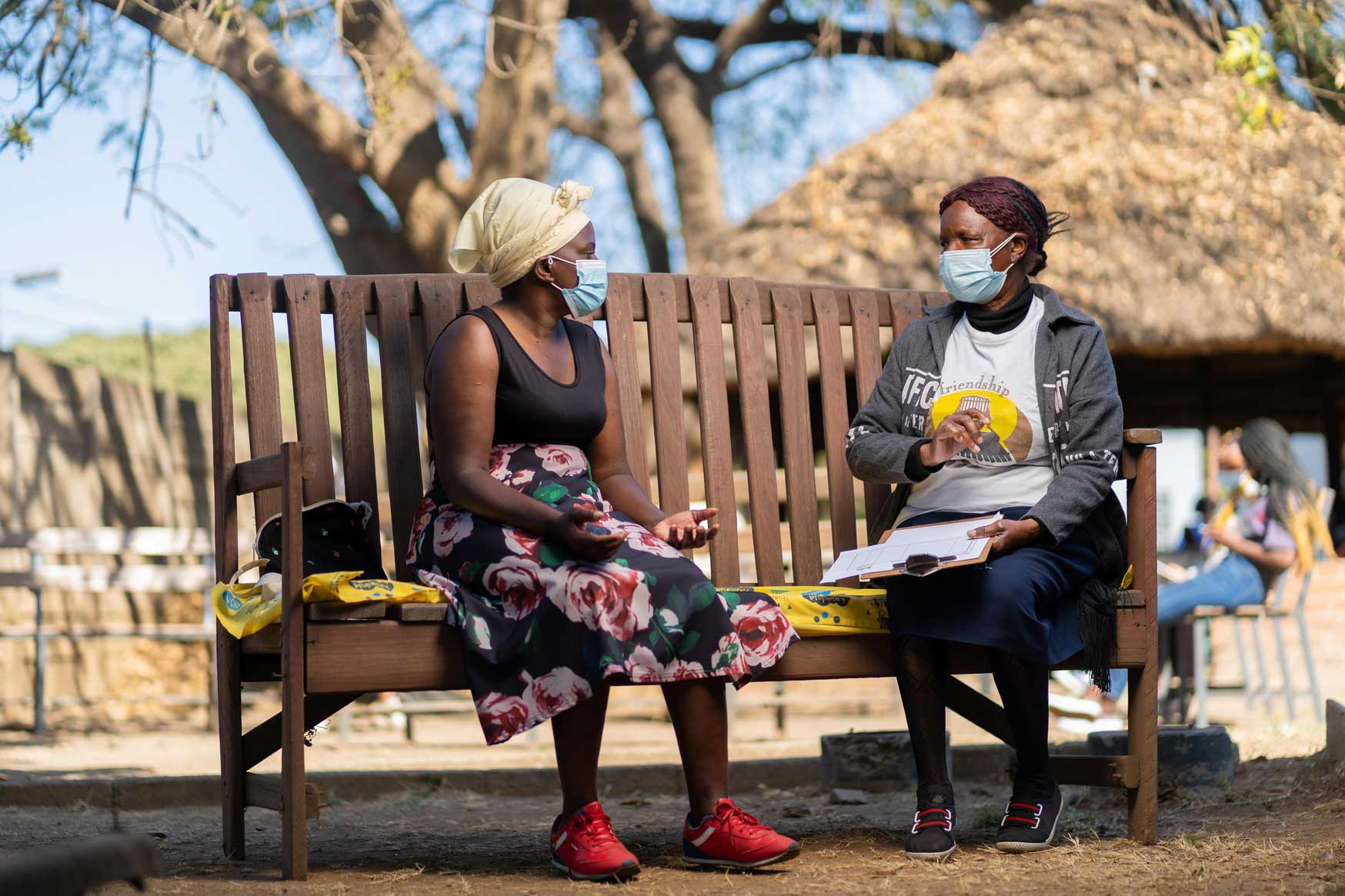 Friendship Bench founder and psychiatrist Dr. Dixon Chibanda explains that "everywhere, the issues are similar". The project is underway in Malawi, Zanzibar, Kenya, and NYC, and will come to London in 2024. As they put it, "a Friendship Bench should be in walking distance for all".
And on that note, we're going to pack it in as soon as we like! We'll be back next month.