As we stagger towards the end of the year, barely able to pronounce sustainability let alone explain it, we've still found time to flail around and find the juiciest cuts of news for you. Here we go. ¡De nada!
Brewdog loses B Corp Status
Link: Edie
You may have sampled one of Brewdog's ubiquitous beers – or heard about their provocative marketing, like their World Cup 'anti sponsorship' campaign. You may also know that they are a carbon-negative company.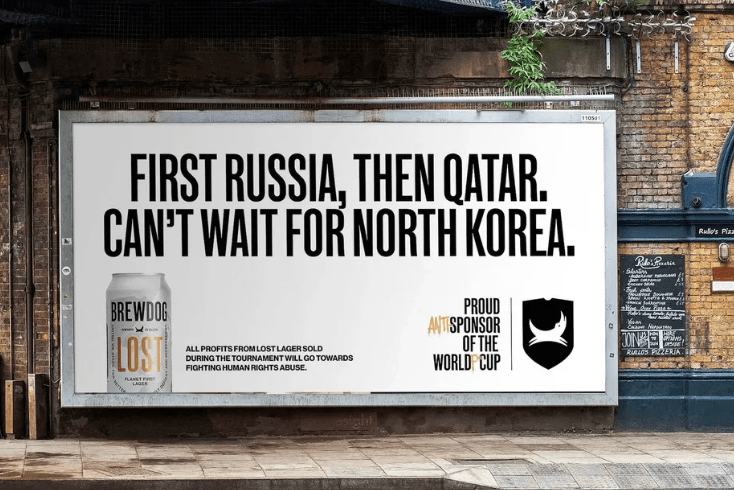 All of this does leave its impression, which is why Brewdog is one of the most successful craft beer companies on the planet.
Yet, cracks are starting to appear. There are all sorts of claims about bad things going on at Brewdog, from greenwashing to a toxic workplace culture. And in November the company lost its B Corp status because of it all. That's quite a blow and there's only so much that their relentless marketing can do about it.
As an aside, it's good to see B Lab being a bit stricter about who gets B Corped. We do have our concerns after wasteful brands like Nespresso hopped on board.
Mcdonalds' new packaging goes viral
Link: Euro News
Fast food giants are quite the fans of sustainability, these days. Think of Burger King's move to make a flagship London restaurant 100% vegan for a month back in March.
Now, rival McDonald's is the latest brand to take a slower approach to making fast food. What they're doing is taking steps to eliminate disposable packing. And in November, their fancy new french fry holders went viral on Twitter after being spotted in France. Emmanuel Macron even pitched in with a Tweet about it. What he's saying is good.
La loi anti-gaspillage, ce n'est pas seulement la fin des pailles en plastique. Observez autour de vous : en France, les changements sont à l'œuvre pour faire évoluer nos modes de consommation et réduire nos déchets. On pousse pour le faire au niveau mondial. Changeons la donne ! https://t.co/sd0YRRv1ko

— Emmanuel Macron (@EmmanuelMacron) November 20, 2022
And we're likin' it. But we'd be more enthusiastic if this packaging were rolled out more rapidly, to more places. At the moment it's just a limited release. We're also mindful of the massive environmental impact of all those beefy burgers, which the nicer packaging shouldn't hide.
New greenwashing laws against carbon neutral, imminent
Link: Bloomberg
We live in an era where greenwashing is seen as often as the colour green, or wash facilities like showers and baths. It's everywhere. As such, it becomes very tricky to figure out what on earth is going on. It's easy to be swayed into buying something that says it's eco-friendly but is in fact a lump of carbon, more or less.
All of this obfuscation isn't helped by the lack of legislation. And it's a gap that the EU plans to bridge with a raft of new laws. In November, a new plan was announced to clamp down on misleading carbon neutral claims. A certification scheme will be introduced to make sure that if a company says it's carbon neutral (or even carbon negative, like Brewdog), then that really is the case and not bulls*it.
It's uncertain when this will happen. But laws against greenwashing are coming over the next year, for sure, in the EU and elsewhere.
Solar panels will soon cover hordes of french cars
Link: My Modern Met
Some more news from France. A new law, passed by the French senate, comes with good timing after leaders at COP27 pushed back against phasing out fossil fuels. And when you think about the amount of heat absorbed by parking lots – one of the fastest growing land uses – it just makes sense.
From July 1st, 2023, lots with between 80 and 400 spaces will need to have at least 50% of their surface area covered with solar panels – within 5 years. And lots with more than 400 spaces have 3 years to comply. This is all part of a plan to expand solar power tenfold by 2050.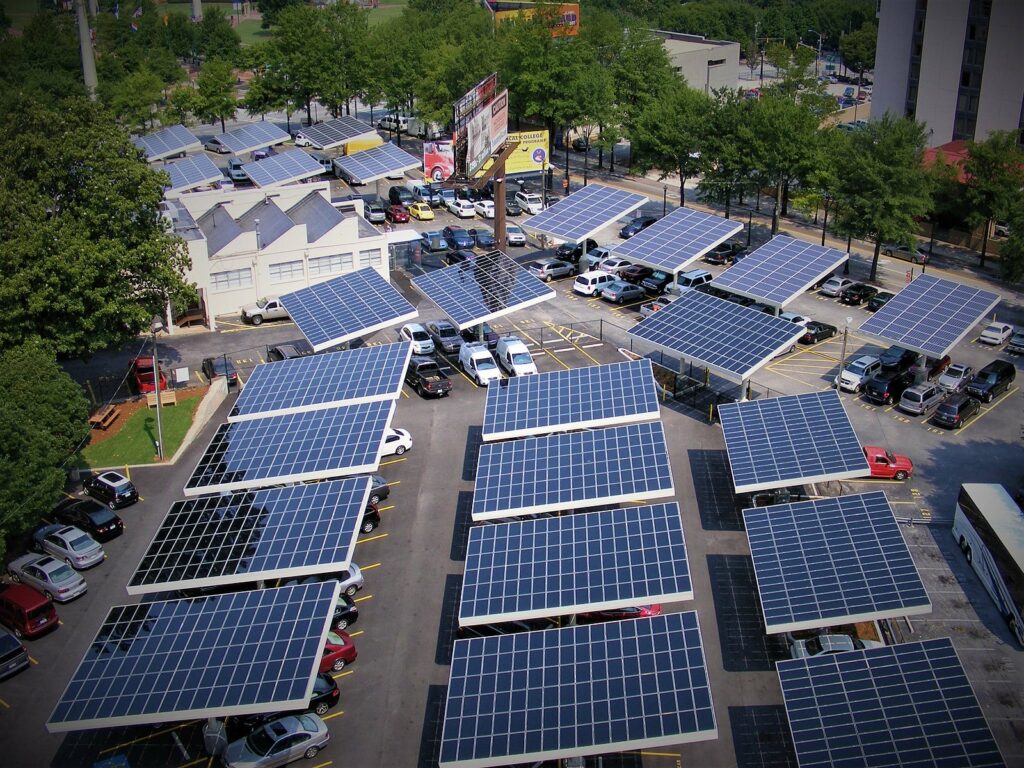 It seems ironic to throw solar panels over a mass of cars. But it's actually pretty smart to redirect that energy sustainably, because whether we like it or not, cars are not going anywhere for now. Why can't other countries with cars do the same?
London couple sleeps on roof
Link: Positive News
Sticking on solar panels. Artists Dan Edelstyn and Hilary Powell are on a quest to transform the UK's broken energy system. According to Edelstyn, not only are the rising energy prices a poverty problem but the UK's homes are some of the oldest and least efficient in Europe. Home energy usage is also said to make up 20% of all carbon emissions in the UK. So they're trying to do something about it instead of waiting around in the cold for someone else to.
For the first phase of their project, the goal is to install rooftop solar panels for 30 homes in their London street. Meanwhile, they're creating a blueprint for communities to replicate across the UK. They say the project is a direct response to the government's "lack of imagination and foresight".
But they're not crowdfunding this project by straightforward means. They're sleeping on their roof to publicise it. A bit like John and Yoko, back in the day, but chillier and with more impact.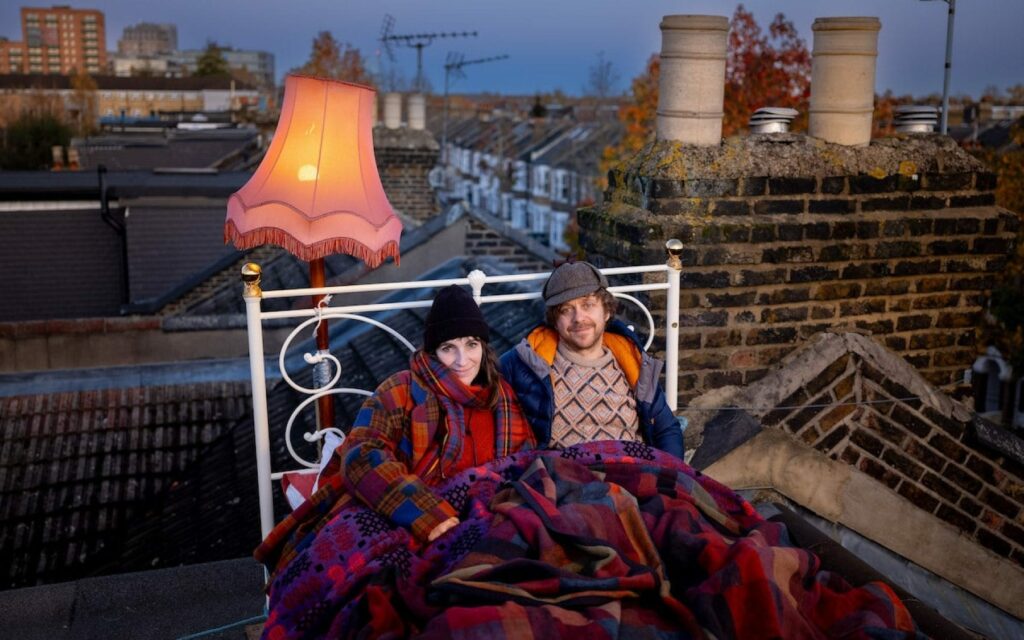 Find out more about the project in this mini documentary.
COP27, done and dusted
Link: Akepa
To finish, we can't mention November's sustainability events while skipping over the largest climate conference on earth: COP27. That said, rather than increase the word count to a prolix 1,000 words or more, we'd rather direct you to this other Akepa blog post where there's a more comprehensive summary about it all and what the outcomes were.
Spoiler alert: it's a bit of a mixed bag.
Time to go. We'll be back next month, which is also next year. How can that be the case, it's weird isn't it!? Well, we'll see you in 2023.