This year's two-week climate talks in Sharm el-Sheikh, Egypt is over and as always, the big question is: What happened?
Other stirring questions are: Did the world make progress? Where will the outcomes take us? Why does all of this climate cacophony even matter? Perhaps the most pressing question rather: Has the summit delivered on creating funds to assist vulnerable nations?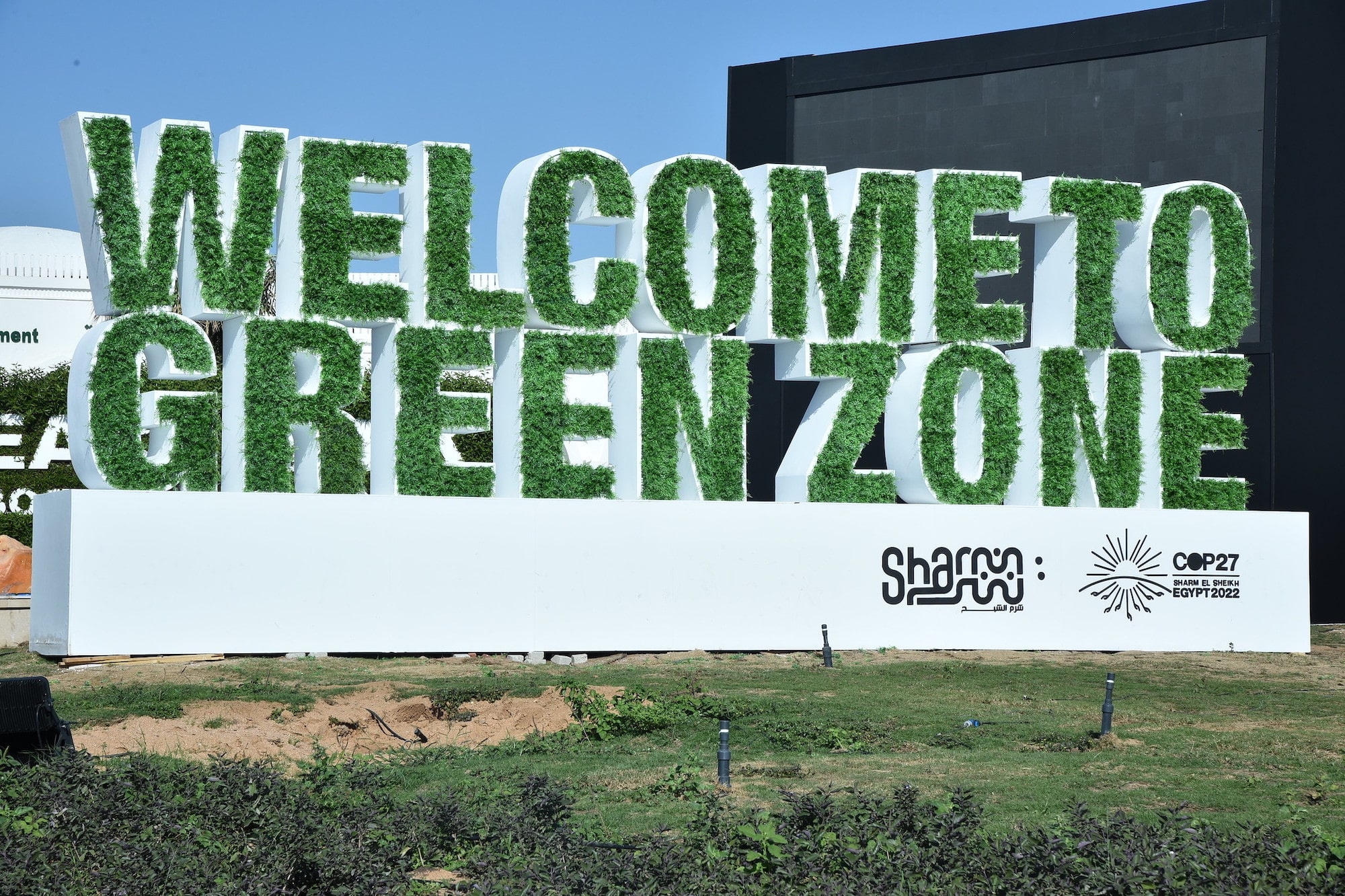 In short, and many might agree, the results are a mixed bag. With the focus more on the impacts than the causes of climate change and the lack of solid commitments in key areas, one can't help but wonder: what the heck is going on here? Did I mention the current text is now half the length of the 1st draft? Although, it seems the text is in its developing stage seeing as contentious climate negotiations are ongoing. Patience is a virtue, I guess.
Let's try to make sense of things, shall we? Here are some of the key agreements and disappointments that emerged from COP27.
Main points from COP27
Leaders pushed back against phasing out of fossil fuels
A shortfall in sworn climate funding for poor nations
Calls to accelerate the formation of renewable energy
Wealthier nations agree to fund developing countries
Building resilience to the impacts of climate change
Leaders pushed back against phasing out of fossil fuels
Arguably, the resistance to gradually replace fossil fuels is one of the most devastating blows to the planet. Even though an alliance of countries called for the phase-out of all fossil fuels, the Egyptian delegation excluded the phasing down of fossil fuels. Rather, the final agreement motivates:
"efforts towards the phasedown of unabated coal power and phase-out of inefficient fossil fuel subsidies."
Although it's better than nothing, this decision still leaves a bad taste in the mouth.
The world is on a dangerous path that can possibly hit almost double the level of warming very soon. Scientists expect if the global temperature reaches beyond 1.5 degrees Celsius (the limit agreed upon at COP26 in Glasgow last year), Earth will witness hurricanes intensifying, oceans warming, coral reefs disappearing, major ice-caps melting, and cities flooding. And, well you know… everything dying.
The planet is pretty much fudged if it heats up half a degree. Doesn't sound like much, I know. But according to science, that seemingly tiny rise could lead to life hanging on a thread of death.
It's no secret that fossil fuels, ALL of them, are the biggest driver of climate change. Still, oil-producing countries such as Saudi Arabia continue to ignore the call to eventually replace fossil fuels. Understandably so. With profits in the billions, why would the world's most profitable business (aka Saudi Aramco) agree to have the very thing that keeps it wealthy replaced? It's a well-oiled machine that loves the power that amount of money generates.
The cat's out of the bag though. There's no more hiding behind the highly sceptical "circular carbon economy" partnership – and investments in "new efforts" to capture emissions. 'Tis only a greenwashing ploy to keep their precious oil safe.
Perhaps climate activist, Vanessa Nakate from Uganda, is on point with the daring statement that governments should wash their "oil-stained" hands.
Shortfall in sworn climate funding for poor nations
Another agreement that went stale is the unfulfilled climate funds promised to developing countries.
In 2009, wealthier nations pledged to give poorer nations $100 billion a year by 2020. The goal was to help limit greenhouse gas emissions and adjust to the worsening impacts of climate change, like floods and droughts, among other concerning consequences.
The idea, linked to loss & damage and climate financing, emerged from the fact that developed countries emit the most pollution while developing countries face disproportionate damage due to rising temperatures. Yet, those poorer countries don't have the adequate financing to invest in clean energy systems and reduce emissions like developed countries do.
Still, the funds fell short despite those pledges.
This year, participants urged wealthier countries to deliver on their long-standing promises. All anyone can do is wait and see if these nudges will be fruitful. With no set date when commitments should be met though, a lack of motivation to follow through might become a stark reality.
Now, onto the brighter side of things.
Wealthier nations agreed to fund developing countries
The final agreement in Eqypt highlights the biggest news that emerged from the climate talks. That is the decision to fund developing nations who are most vulnerable to climate change — otherwise known as "loss and damage". The goal is for the rich countries who have significantly contributed to the climate crisis to support the disproportionately affected groups who have contributed the least to the climate crisis. Of course, this won't happen overnight. Setting up and resourcing the system may take years before developing countries will see a penny from the funds.
History was made today at #COP27 in Sharm El-Sheikh as parties agreed to the establishment of a long-awaited loss and damage fund for assisting developing countries that are particularly vulnerable to the adverse effects of climate change. pic.twitter.com/spmWVUjTva

— COP27 (@COP27P) November 20, 2022
All-in-all, the world needs to throw in about $4 trillion each year (yes, you read that right) to establish a low-carbon global economy. To dig such a big ass money pit might require a total transformation of the monetary system. In fact, this kind of reform was widely discussed at this year's climate summit. More developed and developing countries want to see urgent changes to the World Bank and other public finance institutions. Many agreed that changing the way development banks manage financial affairs could offer a lot more assistance to the developing world. Although, without clear language to express the need for critical action to cut emissions, any effort to cope with "loss and damage" could be in vain.
Still, even with no agreement yet as to how the funds should be provided and where they should come from, the pledge to financially aid countries in need is indeed a major milestone.
Calls to accelerate the formation of renewable energy
While on the topic of money, concrete agreements were made to pump billions into clean energy in rapidly growing countries such as Indonesia. Namely, the Just Energy Transition Partnership (JETP) — a long-term partnership that will help Indonesia shift toward cleaner energy. It involves reducing greenhouse gas emissions, pushing for sustainable development and economic growth, and safeguarding communities and workers in affected areas.
Some consider this pledge one of the "smaller announcements", but surely this marks a breakthrough first of its kind. One that can be replicated in poorer countries, if it's triumphant.
This could potentially sort out the growing concern of the global rise in greenhouse gas emissions warming the planet.
You see, it all interconnects. This brings me to the last point.
Building resilience to the impacts of climate change
Having measures in place (like preserving wetlands, regrowing forests, restoring swamps, and building flood defences) to adapt to the impact of climate change requires a substantial amount of money. These efforts are often out of reach for poor countries. As mentioned above, promised climate funding fell short with only about $20bn reserved for adaptation — five to ten times lower than what is needed.
This year though, there was a scuffle. Some attempted to remove the commitment to double that proportion.
Thank the stars it was reasserted.
Nature is without a doubt one hell of a mighty force to reduce the impacts of climate change. Nature is there, wait for it…, to naturally pull carbon out of the air, making the wondrous cosmos a natural climate stabiliser. It's a bit ironic that world leaders have to now come together to debate whether or not to conserve nature — the very thing that helps us breathe.
As Sir David Attenborough so eloquently expressed:
"I've never met a child who's not interested in natural history." So, the question is, how does anyone lose it?
And before we go, a last point on building resilience. A new plan was agreed to beef up weather forecasts and disaster warnings in places that don't have robust national weather services. We'll end it there on that note of bathos.
These are some of the areas discussed at COP27 I thought were worthy of mention. Check out the full draft text, if that might tickle your fancy.
That's all folks!
Keep track of COP27 news: