At Akepa, we embrace the alternative style, the remote route, and partner with people from all over. Here's Akepa's Roma Dhanani giving her perspective on remote working from Madrid, Spain. It's the fifth in a series of posts from our team on remote work in different parts of the world.
I had only heard good things about Spain before deciding to pack my bags and spontaneously move there from the Netherlands. Known for its sunny weather, its combination of breathtaking nature and city life (best of both worlds), and Spaniards' shameless devotion to having fun, it's no surprise that Spain is one of the top destinations to consider when thinking about where to remote work.
In fact, Spain was even voted the second best country in the world for remote workers, right behind Portugal, according to a 2022 study by Kayak. So let's dive into all the pros of remote working in Spain!
(Relatively) low cost of living
Compared to some other wealthy countries – especially in northern Europe – Spain's cost of living is relatively low. This means pretty much everything, from groceries to eating out to coworking is a bit more affordable (although rising sharply due to inflation like everywhere else).
Even living in a big, desirable city like Barcelona or Madrid will cost you nowhere near as much as living somewhere like London or Copenhagen or even Edinburgh. So while salaries are also lower in Spain, if you're working remotely for an international company or have a decent salary, it can be a top place to live and work.
But finding a decent place to live in a major city like Madrid (by that we mean anything but a messy student house with 6+ roommates) is not all that cheap. Depending on the month you're getting in, your budget, and your desires, it can be difficult. And a place with lots of sunlight or a 'terraza' is always way more expensive.
Finding a job in Spain is tricky
Spain still has one of the highest unemployment rates in Europe. And if companies are going to hire someone, they're likely to hire a local who can speak the language fluently, so the chances are lower for expats searching for a job – and even more so for those who can only muddle along in Spanish. So working for an international company inside (but often outside) of Spain can be one of the best ways to earn money if you're feeling like moving into Spain.
Not to mention that even if you do manage to find work within Spain, remote working is losing a bit of momentum for Spanish companies. Which is a shame and a little bit backward if you consider all the benefits of remote working.
The freshest food & ingredients
Are you a foodie or a fan of fresh healthy produce? If so, you're going to be salivating in Spain. Here, unlike in many other countries in Europe, fresh produce and markets are valued as an innate part of culture and can be found everywhere. You'll be surprised at the dizzying variety of tomatoes on sale and how good they taste, just as one example.
And don't be surprised to find curious local ingredients like bright wild mushrooms on sale, even in supermarkets, which you'd never be likely to see outside of expensive gourmet markets in places like the U.S or UK.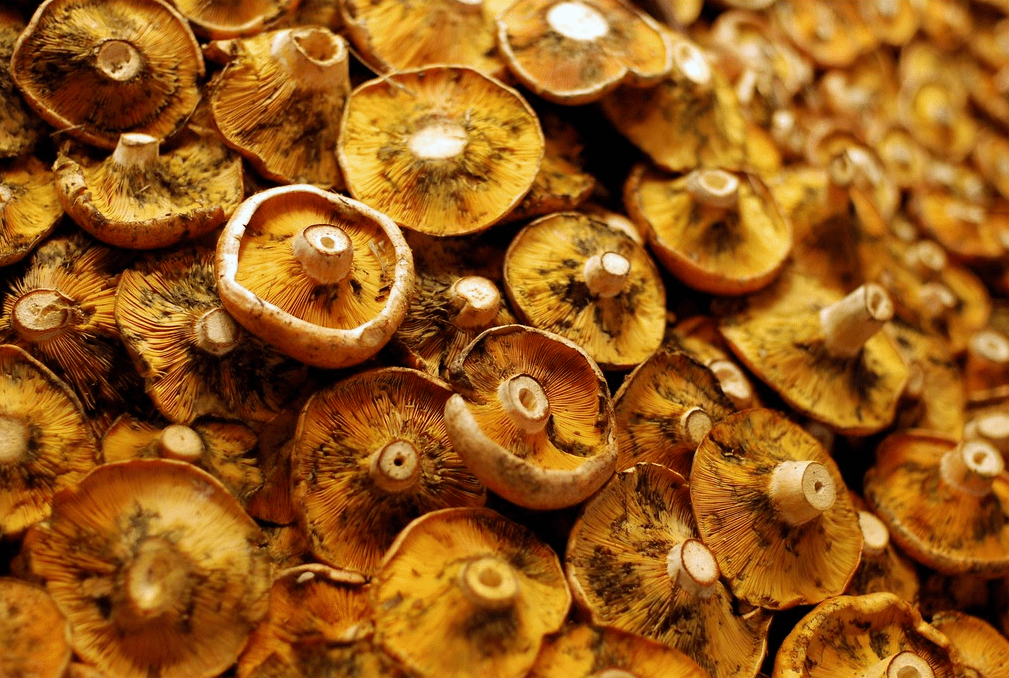 Not only that, eating out can range from 1 euro tapas (or even free, depending on where you are in Spain – Andalucía or Madrid is the place to go on that front) to more expensive meals that are worth it for the creativity on show.
That said, bear in mind finding spicy stuff can be hard in Spain because the Spanish don't have the spiciest of palates so there's not so much demand. Even finding fresh red chilis can be difficult. Here's a tip: one of the best places to find chilis is frozen in Asian supermarkets!
Plenty of cities to choose from
Madrid and Barcelona have the biggest expat communities – which may or may not be something a foreign remote worker would be looking for. That means there will be lots of international folk to network and make friends with, and – if you're looking – date. Besides that, there are tons of spots to work from, where you'll find many others who are also on the same work/study vibe.
But bear in mind these cities are really population dense. I can only speak for Madrid, to which I'll tell you that especially when it's warm outside, I'd avoid going to the city at night in the weekends. Rooftop bars, for example, can take over one hour of waiting in line. And finding a spot at 'terrazas' can also be difficult.
That said, some smaller cities have great remote working and startup scenes too, such as Malaga, Valencia, Cadiz, Sevilla, Vigo, Granada, and the traditionally maligned Murcia is even becoming trendy at the moment too. These cities can also offer a bit more of an 'authentic' Spanish experience, if that's what you're after.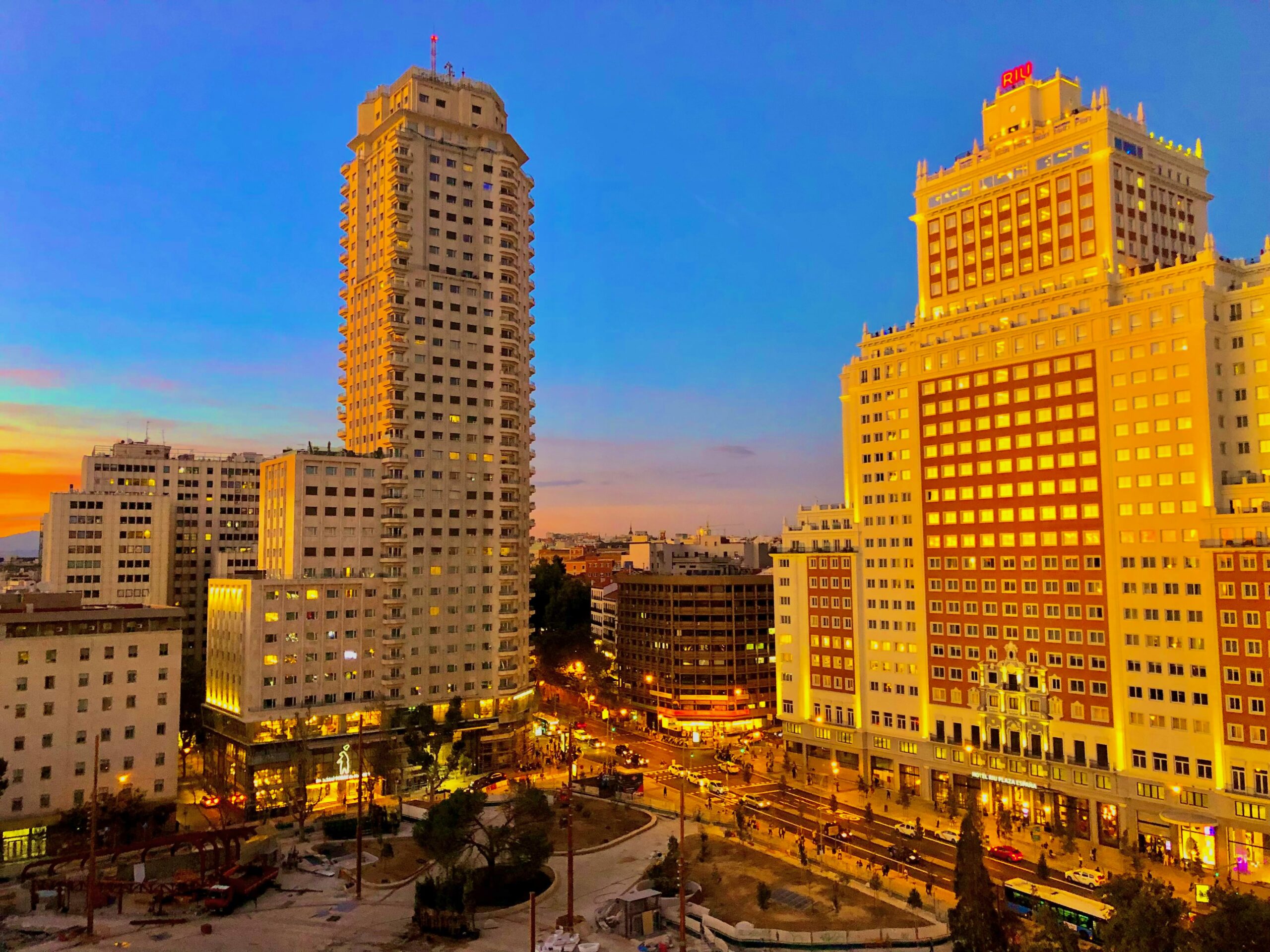 Still, I would not limit the options to just cities, despite all the pros. Think about how rewarding it would be to remote work with ocean or mountain views. That brings me to my next pro!
Nature get-aways for the weekend
If I were to pick my favorite part about remote working in Madrid, I'd probably say it's the ease and convenience of being able to leave this metropolitan city of 4 million people to relax near the mountains and in small, cozy Spanish villages. And the best part about this? If you're remote working, literally no one is stopping you from your nature get-away during the week, too, where there are fewer people and cheaper prices. You can pack your bags and head off to any beautiful spot in Spain anytime you want – as long as you get your work done. This is definitely my top advantage for remote working in this country, and if you're someone who thrives in nature like me, you'd agree without doubt.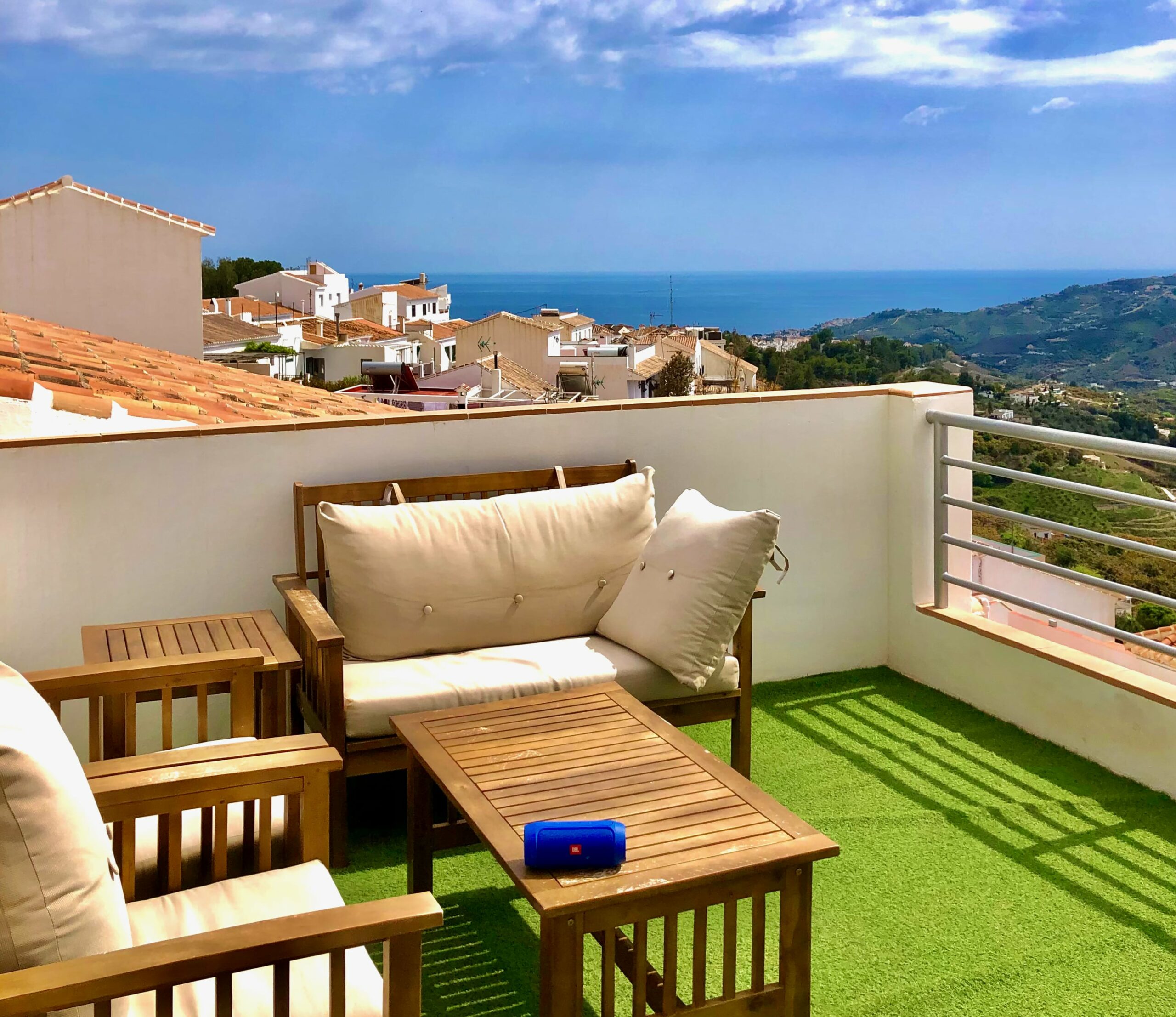 Fairly nice but ferocious weather
It's no Caribbean island, but the weather in Spain is still one that most would die for – well… apart from the intense heat of 35 – 40 degrees experienced in July and August in some cities like Madrid, which isn't being helped by climate change (as I write this, it's 40+ here..). But if you're somewhere fresher like the Canary Islands or Galicia, you really cannot complain.
Otherwise, if you don't have air conditioning in your apartment or coworking space, or aren't able to get away for the summer like most people do, then you might suffer. So perhaps that's something to bear in mind if you don't like scorching temperatures!
What if you need a visa?
EU citizens can live and work in Spain with ease, providing they have the means, due to freedom of movement. Just bear in mind the Spanish bureaucracy to get all the paperwork done can be a nightmare, which is another big con.
Non-EU citizens now have the possibility to live in Spain and remote work! The parliament has approved and officially launched the Spanish Digital Nomad Visa, allowing non-EU citizens the possibility to live and remote work in Spain for up to 5 years. Applications can be made directly in Spain on a tourist visa or in your country of origin at the Spanish consulate.
There are also people remote working in Spain under the popular non-lucrative visa, but since 2020 that's allegedly become much more difficult and technically speaking, it's borderline illegal. There are likely people still doing it though, as long as the visa was approved on the basis of savings or passive income. Worth a shot.
Interested in learning more about remote work in some of the world's other places? Have a look at some of our other guides below: