At Akepa, we embrace the alternative style, the remote route, and partner with people from all over. Here's Akepa's Anna Macesar giving her perspective on remote working from Bali, Indonesia. It's the seventh in a series of posts from our team on remote work in different parts of the world.
Moving to Bali has always been a fantasy of mine. What once was seen as either a vacation or surf destination, is now also an oasis for many looking to strike that balance between the security of work and the desire to live freely.
While Bali's much anticipated digital nomad visa hasn't arrived yet, there are other realistic options available to remote workers. Having said that, let's move on to the things to consider when it comes to remote work in the idyllic island of Bali!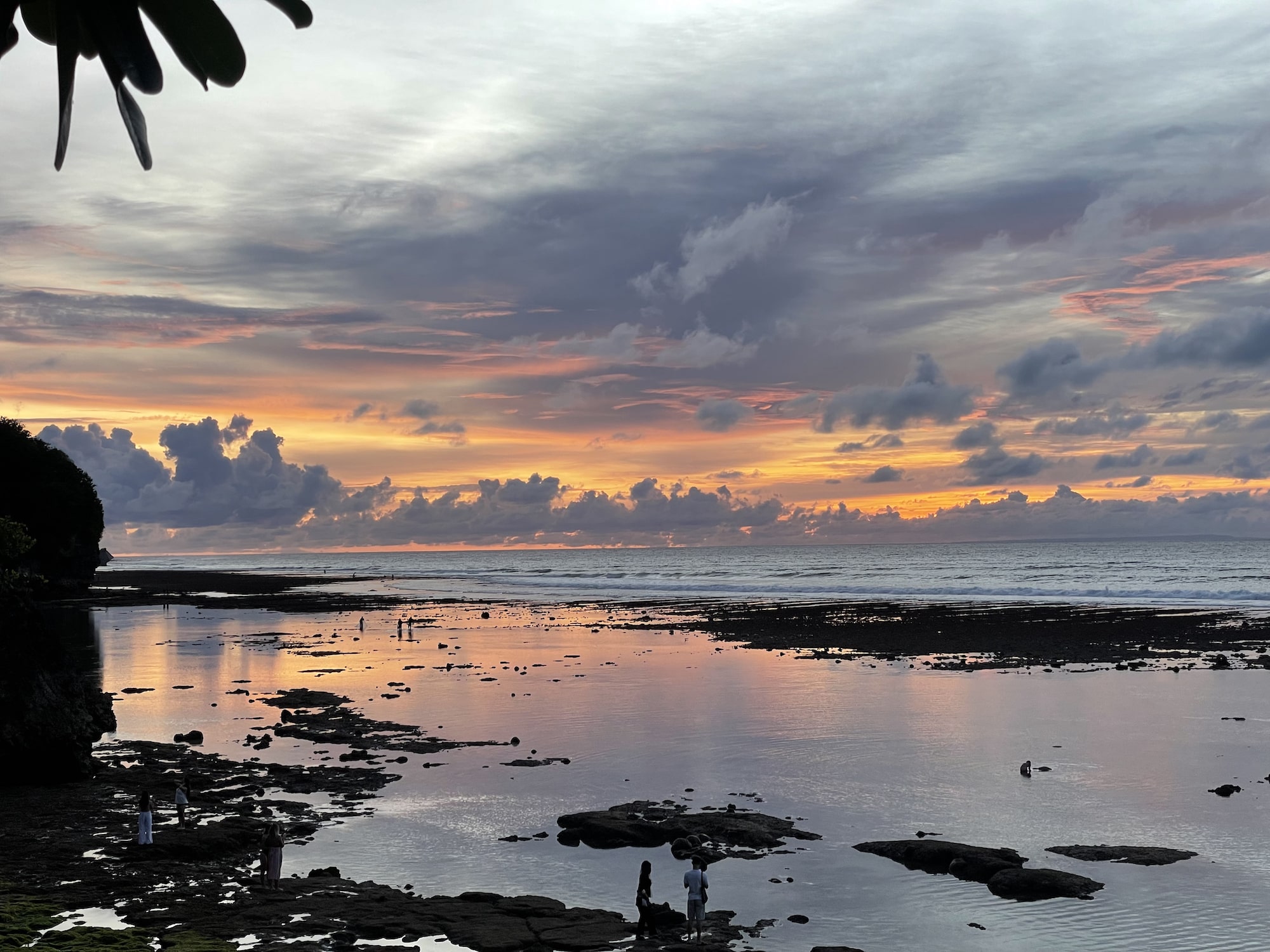 Living in paradise, literally
Also called the Island of the Gods, Bali draws in millions of visitors with its natural beauty: clean waves, lush rice terraces, and majestic volcanoes. Expect moderate temperatures all-year round, with wet and dry seasons characteristic of tropical climates. You'll rarely experience days of consecutive rain, only to be blessed with a sunset for the ages.
While Bali suffers a huge ocean pollution problem, there's something about the island that attracts or fosters the environmentally-conscious person. Sungai Watch is an organization to watch, as they take on the challenge of cleaning and protecting Indonesia's waterways.
Famous since the 1970s amongst the international surf community, there is much to discover for non-surfers as well. Go cycling in Ubud, hike to any of the many waterfalls hidden within the forests, or snorkel off of Bali's northwest shores. Beyond the south, the rest of the island remains largely unspoiled. Once the workday is done and the weekend has come, lose yourself in nature where the list of activities is endless.
Remote-work friendly
Remote work in Bali – and Bali, in general – isn't a novel idea. This year alone, TripAdvisor ranked Bali as the second most popular destination in the world. With that in mind, it's fairly easy to find a setup that will allow you to work as much (or as little) as you want.
For those who prefer the anonymity of moving between different cafes, many establishments offer good wifi nowadays. You have popular spots like Shelter Cafe Seminyak or The Cashew Tree, attracting everyone from the digital nomad to the influencer to the everyday tourist. One of my personal favorites is the more low-key Merindu Canteen & Coffee.
If a coworking space is what you seek, BWork Bali has a beautiful sunlit building, and its members are spoiled with access to numerous wellness activities and facilities. Other spaces to check out include Kinship Studio and Biliq Seminyak.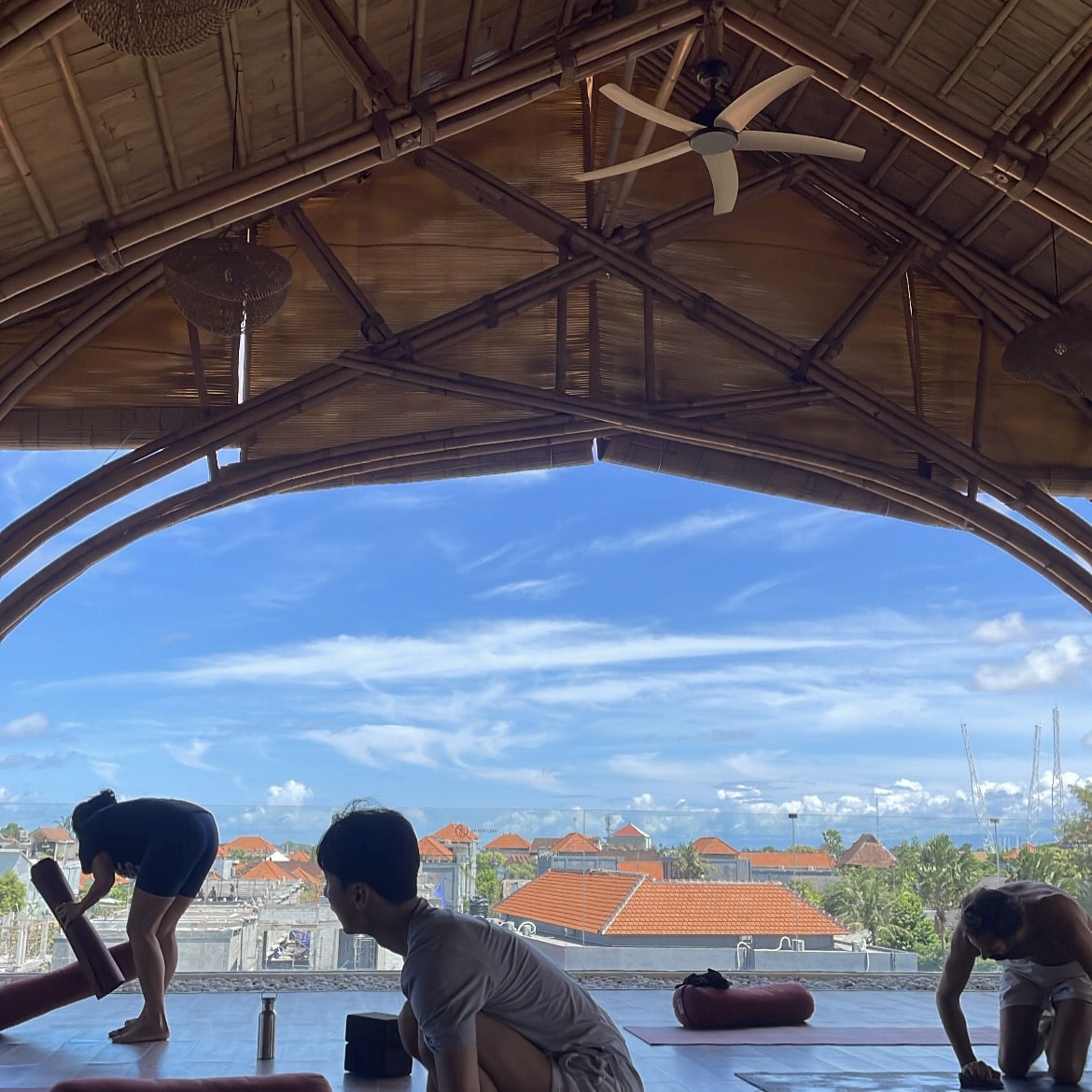 When it comes to the hotspot enclaves of Canggu, Seminyak, Ubud, and Kuta, socializing and networking is effortless. Aside from remote workers, Bali is a base for business owners and freelancers alike. Whether you're dealing with a foreigner or a local, English is widely spoken.
Getting around
Forget buses and any type of four-wheeled vehicle when it comes to island living in Bali. The most common and convenient way to get around is on a small motorbike / moped. You can opt for a motorcycle taxi, locally known as an ojek, via ride-hailing apps Gojek and Grab. If you plan to stay for a few months or more, the best would be to rent your own motorcycle at a neighborhood mom-and-pop shop.
If you don't fancy being powered by gasoline, there are also eco-friendly alternatives like e-bikes and SKUTE, although remember that Bali is bigger than you might think. It's also pretty mountainous – with the highest volcanic peak at over 3000m.
However you get around, following the return of tourism in Bali, the authorities are showing a long overdue and more consistent enforcement of the law. It goes without saying, drive carefully and properly.
Cost of living
Coming to Indonesia when you're earning abroad typically means a relatively affordable cost of living. And despite Bali's popularity over the decades, there's no shortage of options to suit all kinds of budgets.
Covering the most essential, a basic villa or guesthouse can be found for as little as Rp 2.500.000 (approximately €150) per month. Monthly motorcycle or bike rentals cost around Rp 600.000 (approximately €37).
Online platforms like Airbnb and Traveloka have large offerings, but most people find better deals through Facebook communities (ex: Canggu Community Housing) and local networks. So here's a tip: make an initial booking for several nights up to a week, while finding and finalizing your next place for the next few months.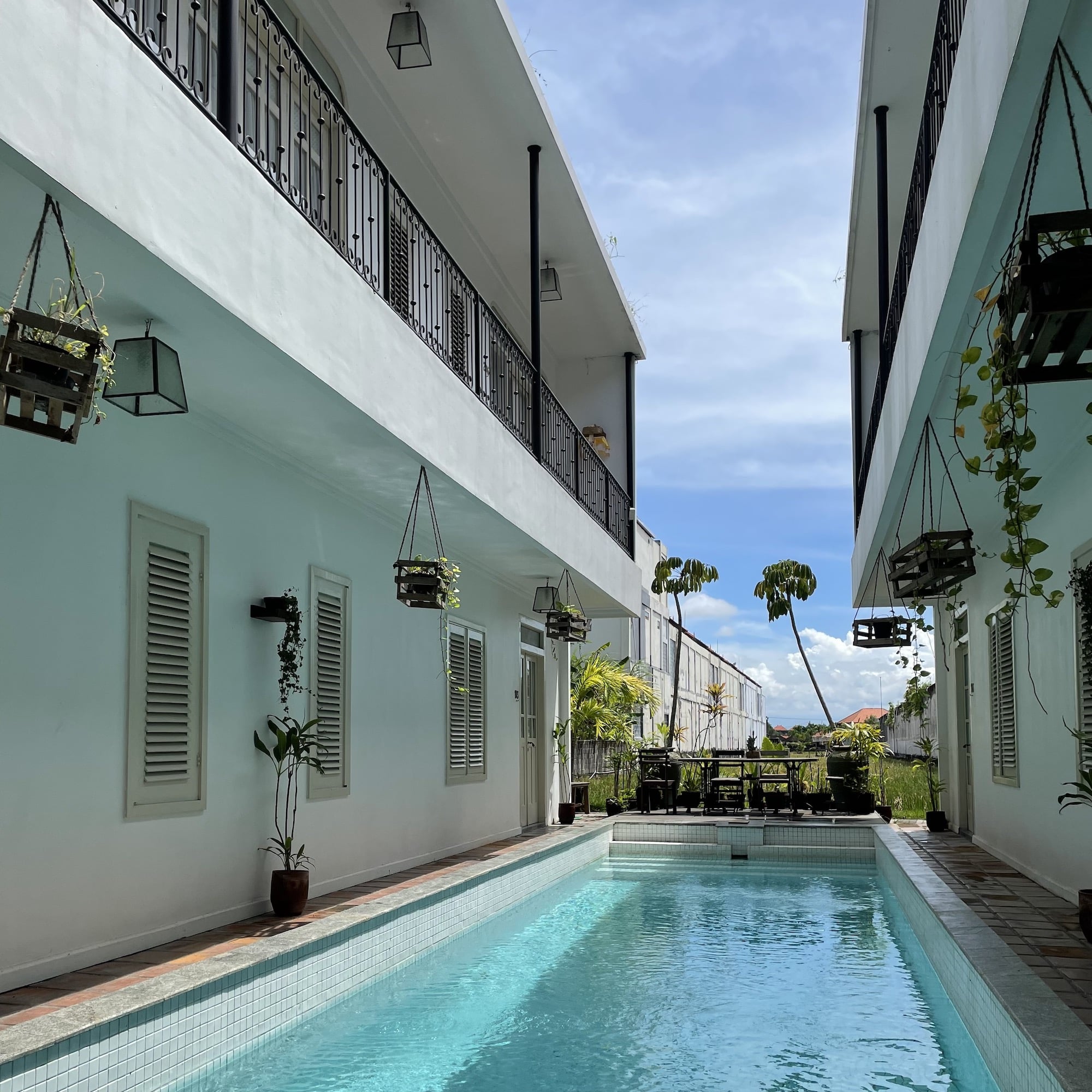 More often than not, the most costly expense is the plane ticket to Bali. Flying during the rainy season (November to March) is typically cheaper, complemented by fewer crowds and enough sunny days to make up for the occasional rainfall. And the island is only so lush because of the rain, after all. So celebrate it!
A unique culture
Bali is Indonesia's only Hindu-majority island. It is this blend of Balinese and Hinduism cultures that adds depth to the island's charm. Locals are friendly, refreshingly spiritual, and unbelievably patient. They express a reverence for the natural environment in a way that's contagious and inspiring.
---
Although foreigners have been in the spotlight for their bad behavior over the past year, newcomers continue to be welcomed with open arms. The key to assimilating into life on Bali is simple. You're moving to work, but you'll also be living there. So get to know some Balinese people and learn something new along the way.
Interested in learning more about remote work in some of the world's other places? Have a look at some of our other guides below: